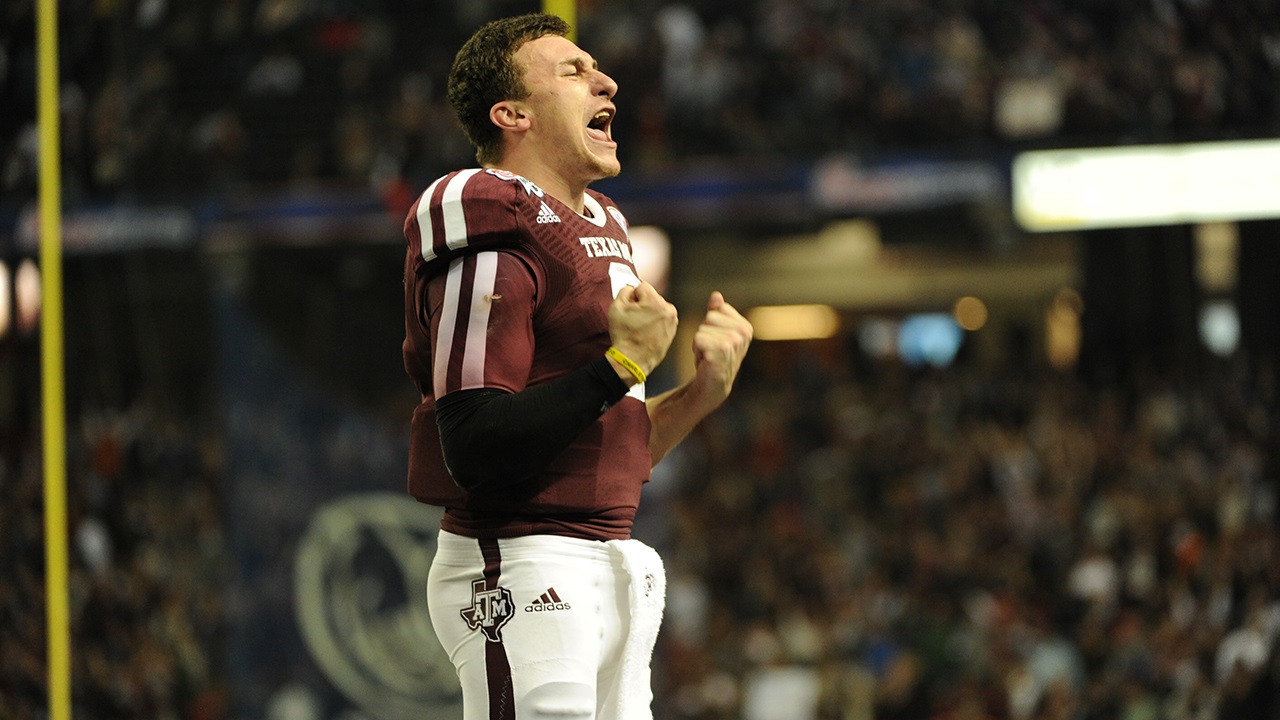 Photo by Stewart Wade
Texas A&M Football
To the 12th Man: A personal message from Johnny Manziel
---
Message from Johnny Manziel ... in his own words
THANK YOU, AGGIELAND!
To All My Friends in Aggieland,
After long discussions with my family, friends, teammates, and coaches, I have decided to make myself available for the 2014 NFL Draft. The decision was not an easy one. Anyone who has ever watched a football game at Kyle Field knows that leaving that atmosphere, those Saturdays with excitement, color, and noise, will be hard for me. I cannot begin to tell you what the support of the school, my teammates, Coach Sumlin, Chancellor Sharp and the fans has meant to me over the last two years. The Heisman Trophy belongs as much to you as it does to me. My teammates and I never doubted the value or the deep and real spirit of The 12th Man. It is not a myth. Anyone who has ever played football for Texas A&M knows that passion is real.
I promise you I will always be an Aggie. I will always try to make you as proud of me in the NFL as I did at Texas A&M. While there are many wonderful memories I will take with me – big wins, surprising upsets, and Bowl victories – I most cherish standing arm in arm with my teammates during the postgame, singing the alma mater, or jumping into the stands to feel real Aggie spirit. I regret we weren't able to bring a National Championship to College Station, but I assure you a championship is going to come soon with Coach Sumlin and these talented players. And when it does, you can bet I will be with you to cheer and celebrate. I'll probably be the loudest one there.
Thank you for making my college years very special. The faces, the friends, the fans, and the experience will forever be an important part of my life. Gig 'em Aggies! I'll always love you guys.
Sincerely,
Johnny Manziel
Never miss the latest news from TexAgs!
Join our free email list