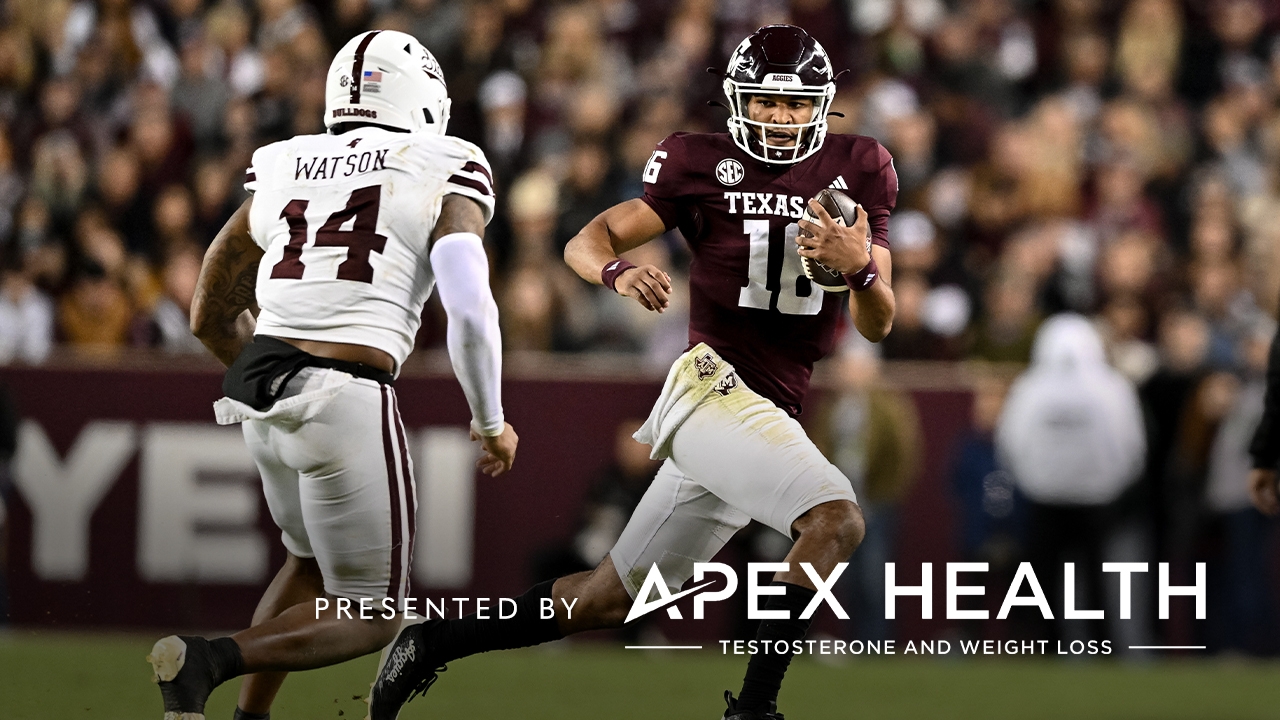 Texas A&M Football
Apex Performance of the Week: Jaylen Henderson's night to remember
---
In this week's Apex Performances of the Week, we highlight Texas A&M football's Jaylen Henderson and Tyreek Chappell for their showings vs. Mississippi State as well as Henry Coleman III for his performance at Ohio State on Friday night.
---

David Nuño's Performance of the Week: Tyreek Chappell & Henry Coleman III
Number one is easy! Jaylen Henderson. Did he do something big this week? He's such a cool story. I hope he continues it. I would also like Max Johnson back. I would like to have two healthy quarterbacks for the last three games.

I think part of the problem with Mississippi State's defense was that their offense was so atrocious. Why was it so atrocious? Well, it's not any good, and Texas A&M's defense was cooking.

I also have Tyreek Chappell on there. You could have picked a couple of different DBs. They played well. Chappell had one interception and one tackle, and he just played well. Props to Chappell, who missed a couple of games. Maybe he could have been the difference in Ole Miss.

Basketball plays SMU tonight. Wade Taylor IV was good at the end of the Ohio State game. Henry Coleman III had 20 points, 8-of-14 from the field, 11 rebounds and two assists in the game. This is after a quiet first game. Good to see Coleman get on the stat sheet the way he did.
Olin Buchanan's Performance of the Week: Jaylen Henderson
It has to be Jaylen Henderson. It was his first start of his career, and he hadn't thrown a pass in two years. He goes out and accounts for four touchdowns, running for two and passing for two. It makes you think, "Where has this guy been?" Say what you want about Mississippi State, but defensively, they are a solid team.

I don't think anybody envisioned what they were going to see from Henderson. I am so glad that his mom and dad were able to be at Kyle Field to see that. His parents saw their kid have maybe the pinnacle moment of his career.

Tyreek Chappell got one interception and actually caused another one. He had the deflection that led to the interception by Jacoby Mathews.

You could've thrown in Henry Coleman III, Tyrece Radford and Wade Taylor IV. Coleman didn't have to score on opening night. He just does what's needed from him.
Never miss the latest news from TexAgs!
Join our free email list
SPONSORED BY