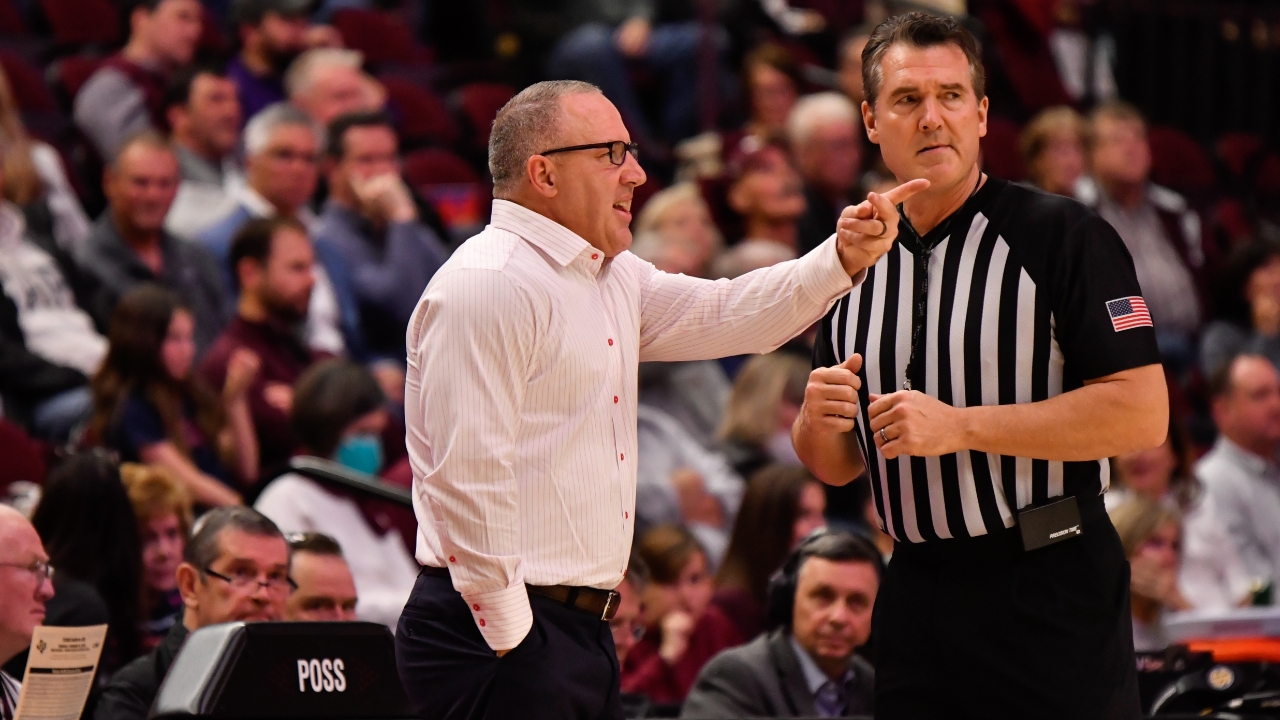 Photo by Jamie Maury, TexAgs
Texas A&M Basketball
Texas A&M basketball coach Buzz Williams joins TexAgs Radio
---
During Monday's edition of TexAgs Radio, Aggie basketball head coach Buzz Williams joined to reflect on his teams' performance against LSU and Auburn, and how the Maroon & White plan to get back on track against Florida.
---

Key notes from Buzz Williams interview
I think they have handled things incredibly well, they are disappointed, and they have received the coaching well. They know how we need to improve, they are close on the floor, and they still have hope. They still compete. If you came to practice, you wouldn't see bad attitudes or people being down on themselves.

We are transparent with our guys, we tell them the truth, and they understand what needs to transpire for them to change. This has never happened in my career, but it's a lesson to be learned.

We are the fastest team in the league in transition. When we play fast, our numbers are excellent. We want to play in the first six seconds of the shot clock, and we want to go down and score. When we get stops, we play faster, and it's when we are most productive.

We shot 48% of our shots at the rim, and we are just not finishing at a high level. We still have to finish when we get to the rim at a high rate. We have done a good job getting to the basket, but we have yet to finish.

We were first in the league in 3 point field goal possession in the league at the start of the season, and now we are last. When we are struggling the way we have, we started to turn shots down. It compounds the problem; some of our shots are the right shots. We have to shoot confidently, and if we turn it down, then everyone on the floor needs to know. We can't shoot predictable shots because it hurts us when we try to play in transition.

I haven't studied Florida as much. It depends on who we are playing, and they have a guy they run their entire offense through. They are shooting 27 three's a game, and #12, Colin Castleton, gets a lot of attention down low to open up those shots. He's is an excellent player and I expect things to run through him.

He's a beautiful human being. Manny has been very mature when it comes to this. The thing about him which is encouraging is his work ethic. He doesn't want to skip a step, and he has played with a lot of energy. I thought what he did at Auburn when it came to his physicality and energy; he is moving in the right direction.

I just want energy and pace and being more aggressive, and I hope that alters something. I have to figure out how to do a better job. The plays are the same, and so is the game plan. We have altered how we start our days and practices and hope it translates to the games.
Never miss the latest news from TexAgs!
Join our free email list