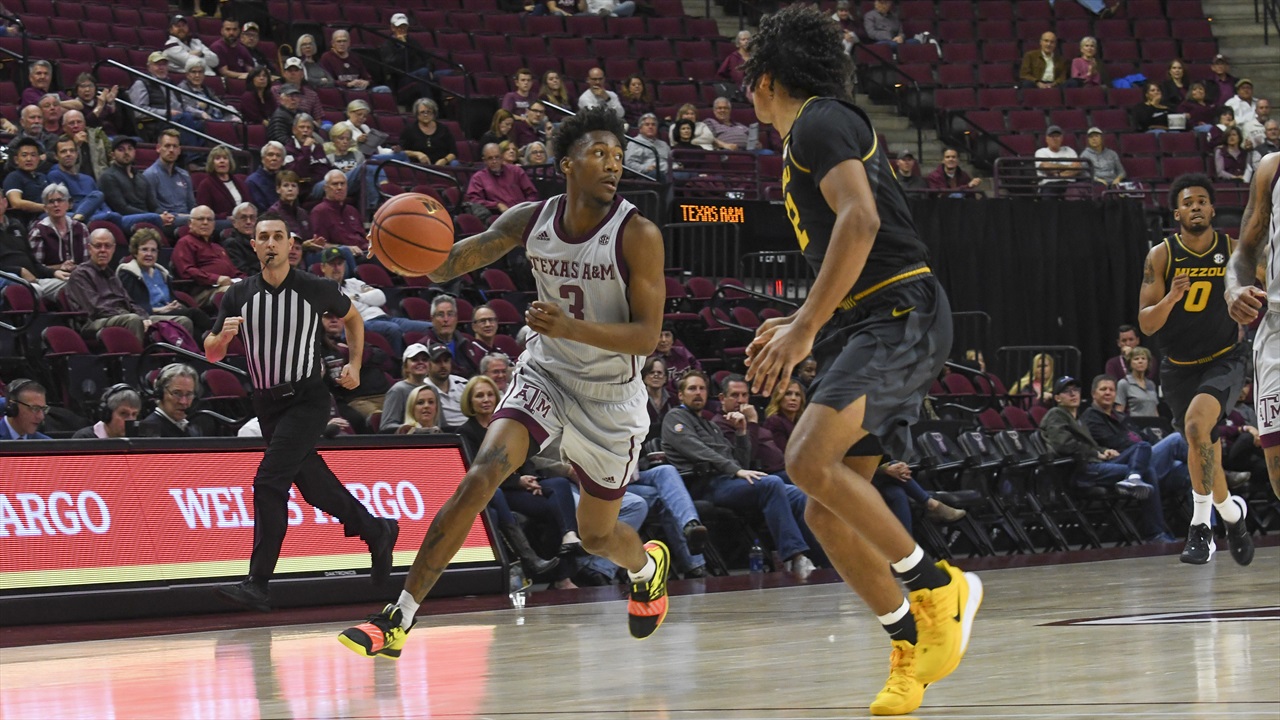 Photo by Lia Musgrave, TexAgs
Texas A&M Basketball
If trends continue, Aggie basketball figures to bounce back against Florida
---
Believers in trends might be willing to bet on Texas A&M in a Southeastern Conference basketball clash with Florida.
True, that would seem a bad bet considering the Aggies fell by 20 points to South Carolina in their last game.
Yet, in a bizarre way, that's why the Aggies may appear to be trending upward for their 7:30 p.m. encounter with the Gators on Wednesday night.
In the last three weeks, the Aggies followed three blowout losses with impressive, gutsy victories. If the trend continues, A&M figures to play well.
"So it's our turn to be good again?" Williams joked on TexAgs radio earlier this week. "I think (we're) consistent at being inconsistent. We're up and down.
"Maybe that's what happens to team that are 5-and-5. We have to teach them how to be up and get them disciplined enough to be up every day. We're only disciplined every other day — sometimes every third or fourth day. We've got to get to where it is every day."
A&M certainly must play better than it did against South Carolina. The Aggies got out to a 9-0 lead but was outscored 41-14 the remainder of the first half. A&M committed 20 turnovers and converted only 15 field goal attempts.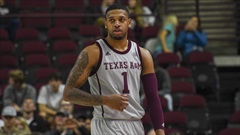 Lia Musgrave, TexAgs
But A&M came back from an earlier big loss to beat Missouri. The Aggies rebounded from a bad loss to Oklahoma State to beat Tennessee. They followed a bad loss to Georgia with another victory over Missouri.
Cynics would point out the Aggies' bounce back victories have come against struggling opponents. Tennessee is 13-10 overall while Missouri is 11-12.
But Florida, which was ranked No. 6 in the Associated Press preseason Top 25, is struggling, too. The Gators have lost four of their last six games. They most recently were blown out by Ole Miss, 68-51.
In that game, the Gators converted just 21.7 percent of their attempts from 3-point range.
Florida's recent struggles are surprising because the Gators have a strong roster that's headed by forward Kerry Blackshear, who starred for Williams last season at Virginia Tech. Blackshear, who averages 13.8 points, is one of four Gators averaging in double figures along with Keyontae Johnson (13.5), Andrew Nembhard (11.4) and Noah Locke (10.0).
By comparison, forward Josh Nebo (11.4 point) is A&M's only player that averages in double figures. Savion Flagg's average has dipped to 9.6 because he's scored just 20 points over the last five games.
Therefore, as has been been the case all season, Williams' focus is more on the Aggies' own problems than those an opponent might pose.
"We have to get a shot – not a great shot, but a shot – and get it on the rim so we can try and get the ball back," Williams said. "Defensively, we have to force them to shoot contested 3's and then fight like crazy to get the rebound and only give them one shot. When all of those things line up, we have a chance. When they don't, we're in a bind. When our guys are not doing those things, we get into trouble fast."
Expect the Aggies to avoid that trouble against Florida. That is, if you believe in trends.
Never miss the latest news from TexAgs!
Join our free email list