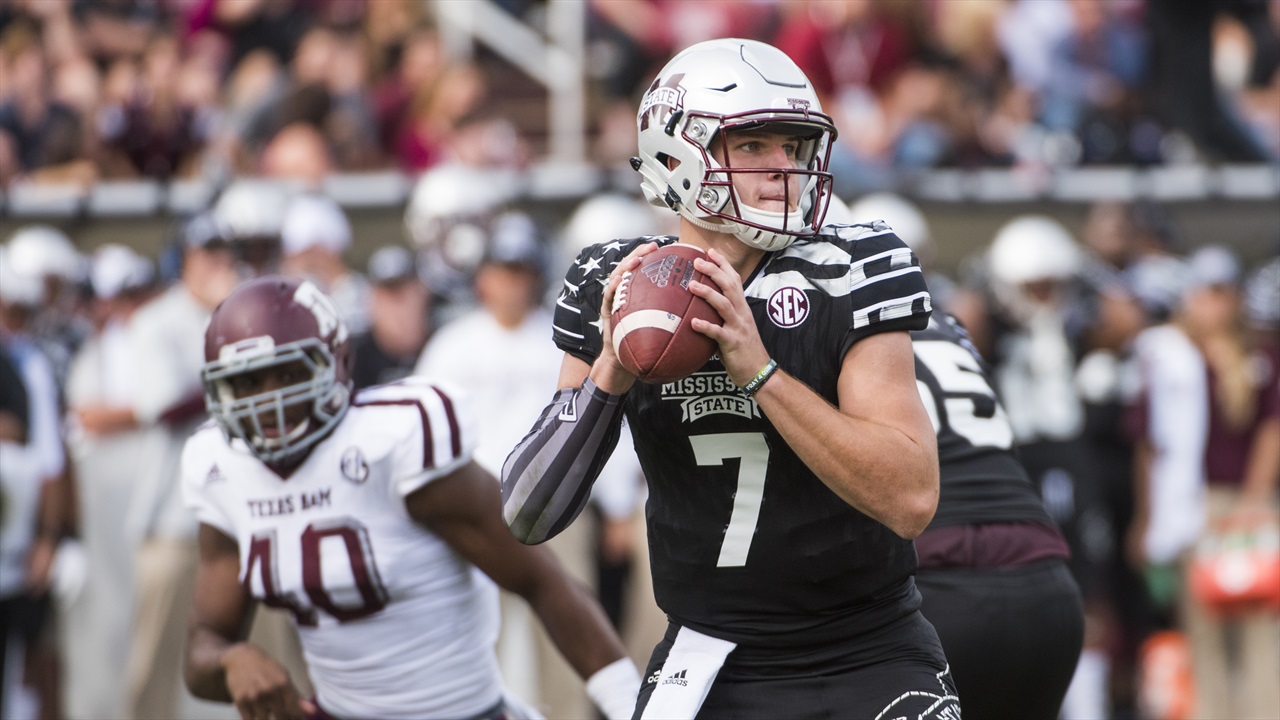 Photo by Lindsay Caudle, TexAgs
Texas A&M Football
Stark Contrast? Aggies looking to reverse history of losing in Starkville
---
For Custer, it was Little Big Horn. For the Soviets, it was Lake Placid. For Humpty Dumpty, it was the wall.

Great falls have occurred at numerous sites throughout history, sports and literature. For Texas A&M, it has become Starkville, Mississippi. There, hopes of football grandeur have plummeted like Hans Gruber from Nakatomi Tower.
On Saturday the Aggies (5-2, 3-1 in the Southeastern Conference) return to Starkville burdened with a streak of stunning plunges that figures to … well, die hard. Four years ago, the sixth-ranked Aggies ventured into Davis Wade Stadium before 61,000 cowboy clanging fans fell to Mississippi State, 48-31.

Two seasons later, the Aggies were fourth in the initial College Football Playoff rankings but suffered a 35-28 loss in Starkville.

"That was just crazy," A&M senior defensive end Landis Durham recalled. "I remember that was a morning game. We just kind of got caught in Starkville with those cowbells and what not. We have to make sure that doesn't duplicate itself."
"They've got a pretty special place. They've got a great atmosphere there. It makes it pretty tough for visiting teams to play."

Former A&M quarterback Trevor Knight knows that all too well. He suffered a shoulder injury in the 2016 debacle when the Aggies fell behind by two touchdowns and could never recover. Yet, Knight said the Starkville horror started well before the team reached Davis Wade Stadium.

"It's a bunch of fields, it smells bad, it looks bad."
"It starts from way before you get in between the lines," Knight said. "Not a fun place to travel to. Not a great hotel to stay in. And then the drive to the stadium … it's a bunch of fields, it smells bad, it looks bad.

"Then you get to the stadium and the cowbells come out. It's not an overwhelming stadium by any stretch of the imagination. It's not huge. It's not the biggest stadium you'll play in. But there's just an air about it that makes you not want to be there … makes you want to get on the plane and go back home."

The Aggies are determined to return home from Starkville with a win this time. Odds are they will. A&M is surging with a three-game winning streak and have climbed to No. 16 in the national rankings. Meanwhile, Mississippi State (4-3) has lost three of its last four and have managed just 39 total points in four SEC games.
Unlike in those two previous defeats, the Aggies are adept in run defense. Mississippi State has little threat of passing. In fact, word out of Starkville is quarterback Nick Fitzgerald — a noted Aggie tormentor — may be replaced — at least on some occasions.

But coach Jimbo Fisher is well aware Starkville can be treacherous. Players like Fitzgerald, defensive tackle Jeffery Simmons, defensive end Montez Sweat and safety Mark McLaurin make the Bulldogs dangerous regardless of their won-loss record.

"Those guys play hard there. They have a lot of pride in what they do," Fisher said. "And another thing is they've got good players. Mississippi State is going to have a lot of draft picks on that team. That's a very talented football team."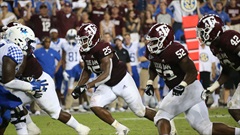 Matt Sachs, TexAgs
Of course, A&M is a talented team, too. The Aggies are fourth in the nation in run defense. Kellen Mond is the greatest passing threat Mississippi State will have faced to date. Running back Trayveon Williams is second in the SEC in rushing.

Though he's only run for 60 total yards in two career games against Mississippi State, Williams is optimistic A&M can avoid another Mississippi mishap.

"In the past, there were some things that we had to deal with," Williams said. "Now, it's a new team, new year and a new opportunity. We're going to move forward and do what we have to get done."

The Aggies aim to continue trending upward. With a victory, A&M could have a realistic chance of taking a 9-2 record into the LSU game. The Aggies could post a 10-2 season. They could eventually rise into the Top Ten.

But only if they can avoid another fall in Starkville.
Never miss the latest news from TexAgs!
Join our free email list
PRESENTED BY