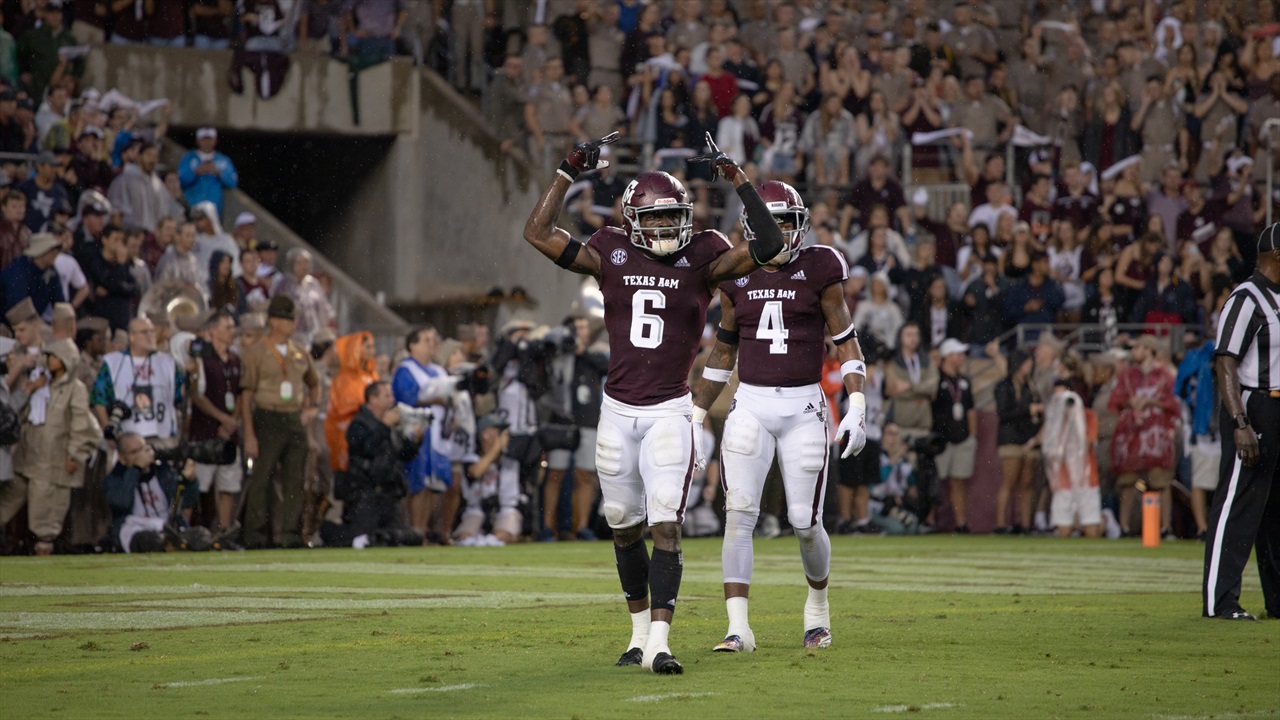 Photo by Rey Romo, TexAgs
Texas A&M Football
Aggies strive to repeat last week's intensity against ULM
---
When hungry, a hamburger will be devoured with the same enthusiasm as a T-bone.

Therefore, Texas A&M football coach Jimbo Fisher is instructing the Aggies to ignore the menu and eat what's put before them. That means playing against Louisiana-Monroe (2-0) at 6:30 p.m. on Saturday with the same intensity and effort demonstrated in last week's 28-26 second-ranked Clemson.

"If you want to play well — the message that's gotten across — it doesn't matter who you play," Fisher said. "Every game is a huge game. It's the next game."

"When you learn that mentality … when you expect to win, you look to win, you prepare to win, you have a habit of how you go to practice, how you get your mindset and it never changes weekly by who you play."

Fisher's players say they've gotten the message.

"Attention to detail," sophomore receiver Camron Buckley said. "We're going week by week. We're moving on. We focus week by week. that's the only we can improve as a team."

Defensive tackle Daylon Mack echoed that.

"Our main goal is just to be better every week," Mack said. "We're taking every opponent the same. We don't look ahead at all. We're just focused on the opponent we have and try to be 1-and-0 at the end of every week."
"We're taking every opponent the same. We don't look ahead at all. We're just focused on the opponent we have and try to be 1-and-0 at the end of every week."
The frame of mind of the (1-1) Aggies figures to be the key factor in the outcome against an overmatched Sun Belt Conference foe. The game with ULM is sandwiched between last week's clash with No. 2 Clemson and next week's collision with No. 1 Alabama.
That's the ingredients for the proverbial "trap" game. However, ULM doesn't look to have the bait to spring a trap. The Warhawks scored with 37 seconds remaining to edge FCS member Southeastern Louisiana 34-31 in the season-opener. Then, they struggled to a 21-20 victory over Southern Mississippi. Fisher won't allow the Aggies to overlook ULM, though.
"We have to get really motivated," he said. "UL-Monroe is a very good football team. Very skilled. Averaging right around 500 yards a game of offense. Very dynamic quarterback (Caleb Evans), who's a great player.

"Slot receiver Marcus Green is tremendous … already got four touchdowns, can catch the ball. They have skill guys. Always have in the history of that school."

Evans has passed for 541 yards while completing 61.7 percent of his attempts. Green is averaging 17.7 yards on 11 catches.
They give the Aggies an opportunity to work out some bugs in Defensive Coordinator Mike Elko's secondary. For the most part, A&M's defense has been solid. But the Aggies have already allowed six pass plays of 20 yards or more. ULM has also been subject to surrendering big plays. The Warhawks have allowed nine pass plays of at least 20 yards and 30 of at least 10.

That's a vulnerability the Aggies can exploit. Behind quarterback Kellen Mond and running back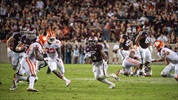 Rey Romo, TexAgs
Trayveon Williams, A&M has posted 54 plays that covered at least 10 yards. That's the nation's highest total for teams that have only played two games. Yet, Fisher is adamant the Aggies must show the same intensity seen against Clemson.

"They're 2-and-0. They've won two tightly contested games," Fisher said. They're going to come in here ready to play.

Our job this week is to get better, correct those mistakes and expect to play a great football game."
Never miss the latest news from TexAgs!
Join our free email list
PRESENTED BY