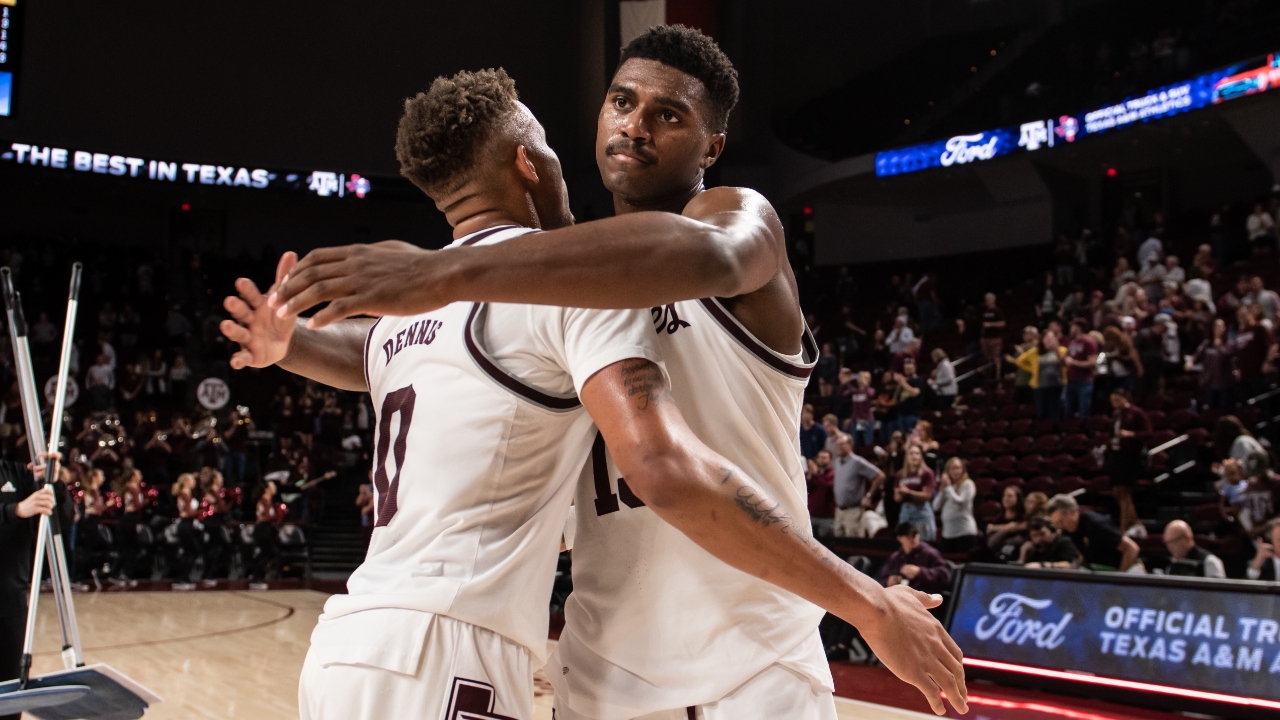 Photo by Jamie Maury, TexAgs
Texas A&M Basketball
Mark French notes A&M's improvement as product of collectivism and aggression
---
Former Texas A&M guard Mark French joined TexAgs Radio to detail the A&M's recent perfect streak in conference play. French attributes their success to a joint effort by the squad, but wants to see the Aggies put the wins behind them and look ahead.
---

Key notes from Mark French interview
I think you hit the nail on the head. The Aggies are going to have a chance if they dictate the tempo in every game. I was watching the national champion, and the one thing they talked about was aggression. With A&M basketball, this applies so well. They are a mature team, and they have talent. If they come out with aggression, they put themselves in a good position to win any of these conference games.

You feel like they have turned a corner because of guys like Dexter Dennis and Tyrece Radford finding themselves. Dexter Dennis, my goodness. It felt like he was all over the floor. They have the starting five now. Hayden Hefner, if he can shoot the ball well, that gives them some punch off the bench.

I think you can separate intensity and aggression. I wanted to see them impose their will on Missouri. I was a little disappointed in the second half because I wanted that killer instinct. They let their foot off the gas. Take those careless turnovers out, and if that can have that killer instinct, it can get scary down the stretch.

This offense is huge. All five starters were in double figures, and Hefner had 12 off the bench. That is a perfectly distributed game. It was an all-around full performance.

South Carolina's crowd is underrated. I was surprised when we went out there. Coming off a big win, they have a lot of momentum. It's going to be a tough one. Students will be coming back to campus. They have to be ready. They took control against Mizzou. You do not want to get behind in the game. This is also a big one for South Carolina. I'll give you for warning for this game. Can you have that killer mentality? Can you put the wins behind you? You have to put that in the past. These next three games are at South Carolina, Florida and at Kentucky. You have to go at least 2-1 in this stretch. Lock in. We'll regroup heading into Auburn.

I'm not worried about the press long-term. With a mature team, you like to see the pedal to the medal. The turnovers were us just giving them the ball. It's more about the psyche of the team. Recalibrate and don't settle.
Never miss the latest news from TexAgs!
Join our free email list