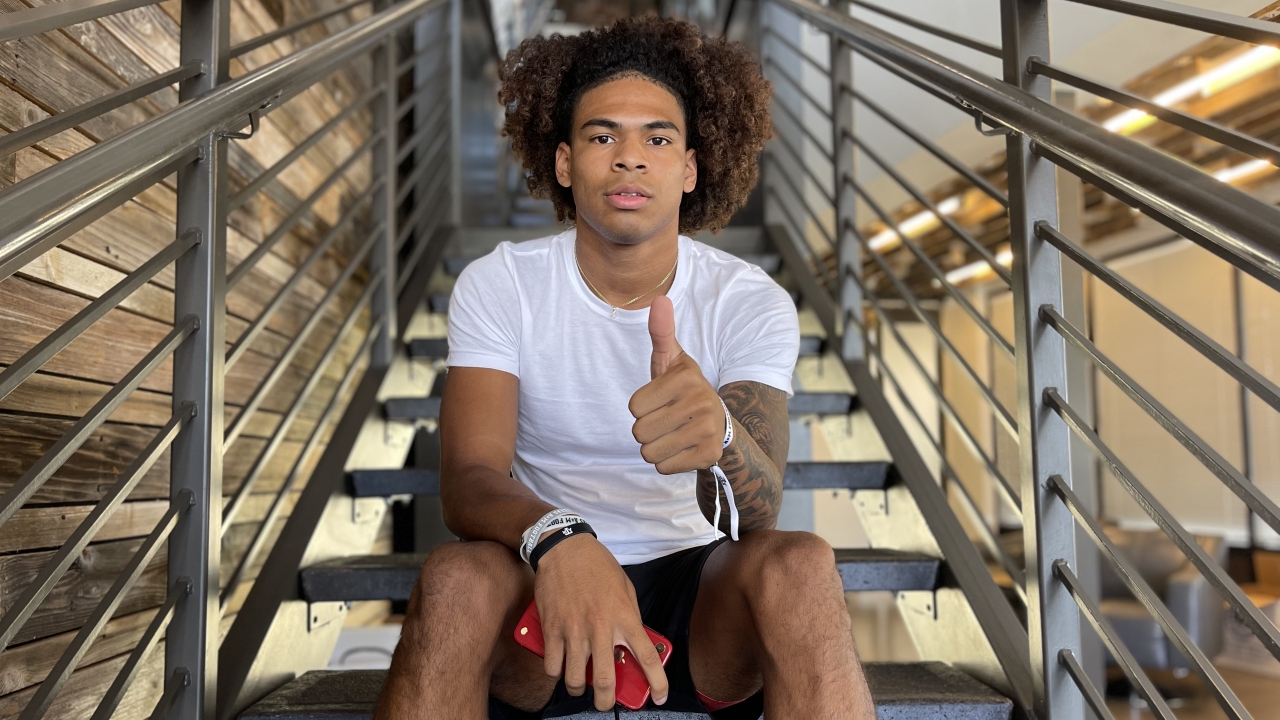 Texas A&M Football Recruiting
La Grange ATH Bravion Rogers rejoins Texas A&M's 2023 recruiting class
---
La Grange ATH Bravion Rogers‍ decommited from Texas A&M on August 8 — just about 4 months after he'd joined the Aggies' 2023 recruiting class.
Now, less than a month later, he's back in the fold after announcing his decision to recommit to Jimbo Fisher & Co.
It's not the most conventional series of events, but let's not forget, he's a kid. After hearing various overtures from the likes of LSU and (to a lesser extent) Texas, Rogers backed away from that original verbal pledge out of nowhere. It caught a lot of people off guard. However, as we've seen this A&M staff do time again, they never wavered in their pursuit of a player that they have highly prioritized.
http://instagr.am/p/CiLcq0tAAjx
Jimbo Fisher, D.J. Durkin and TJ Rushing just went back to work.
The Aggie coaching staff's messaging, relationship and consistency have ultimately led us to where we are today — with Bravion back in the fold.
It should also be noted that there were a ton of ties in this recruitment to College Station itself, and Rogers has been coming to town to visit friends regularly since his decommitment last month.
In other words, there wasn't going to be another place out there where he felt as comfortable as he does in Aggieland.
Regardless of circumstance or timeline, this is still a really big deal for the 2023 Texas A&M recruiting class.
Bravion is widely considered one of the top athletes in the country who has game-breaking potential at multiple positions with verified track times that validate the speed you see on tape. He also has shown a knack for making the clutch play in multiple special teams settings.
The Aggies now hold 10 commitments in the class of 2023, and there is some real momentum brewing with a handful of their other top targets.
Never miss the latest news from TexAgs!
Join our free email list