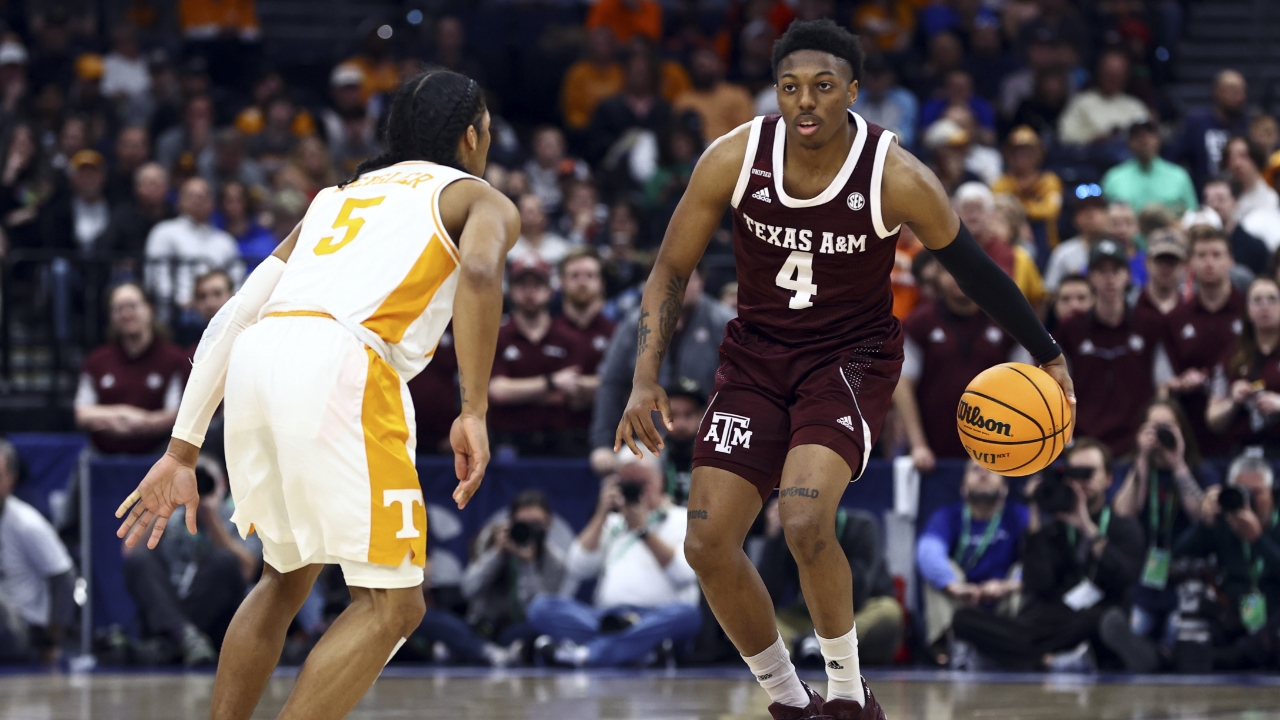 Photo by Kim Klement-USA TODAY Sports
Texas A&M Basketball
Snubbed: Texas A&M inexplicably left out of NCAA Tournament field of 68
---
March Madness had a different meaning for angry Aggies on Sunday night.
Despite a brilliant late-season surge, Texas A&M was denied an at-large berth in the NCAA basketball tournament.
The NCAA Selection Committee was apparently unimpressed that A&M (23-12) advanced to the Southeastern Conference postseason tournament final.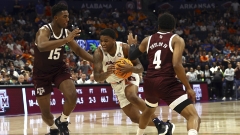 Kim Klement-USA TODAY Sports
The Aggies hoped to earn the SEC automatic qualifying bid in the NCAA Tournament on Sunday. But playing in their fourth game and four days, they fell to No. 9 Tennessee (26-7) in the championship game by a score of 65-50.
That loss ended a seven-game winning streak, which included SEC tournament victories over Florida, No. 4 Auburn and No. 15 Arkansas.
Despite its late-season resurgence, the Aggies will likely settle for a place in the consolation National Invitational Tournament.
That's a major disappointment for the Aggies, who apparently could not shake off the residue of an eight-game losing streak that stretched from mid-January to mid-February.
The Aggies started Southeastern Conference play 4-0 but then lost eight games in a row. They were 15-10 and 4-8 in SEC play following a 75-58 loss at then-No. 1 Auburn on Feb. 12.
But A&M rebounded to win five of the last six regular-season games, including wins over Florida and then-No. 25 Alabama in Tuscaloosa.
The Aggies entered the SEC Tournament as an eighth seed and were expected by many observers to be eliminated in their first game.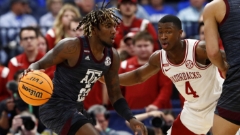 Kim Klement-USA TODAY Sports
Instead, Hassan Diarra hit a last-second 3-pointer in overtime to lift A&M over ninth-seeded Florida 83-80.
The next day, they stunned top-seed Auburn, 67-62, behind Tyrece Radford, Quenton Jackson and Henry Coleman III, who combined for 52 points.
The Aggies then blew out No. 15 Arkansas, 82-64, to advance into the SEC Tournament final against No. 9 Tennessee.
Several "bracketologists" had dismissed A&M as an NCAA Tournament participant until the victory over Auburn. Some even doubted the Aggies after the victory over Arkansas.
Stunningly, the Selection Committee agreed.
Never miss the latest news from TexAgs!
Join our free email list