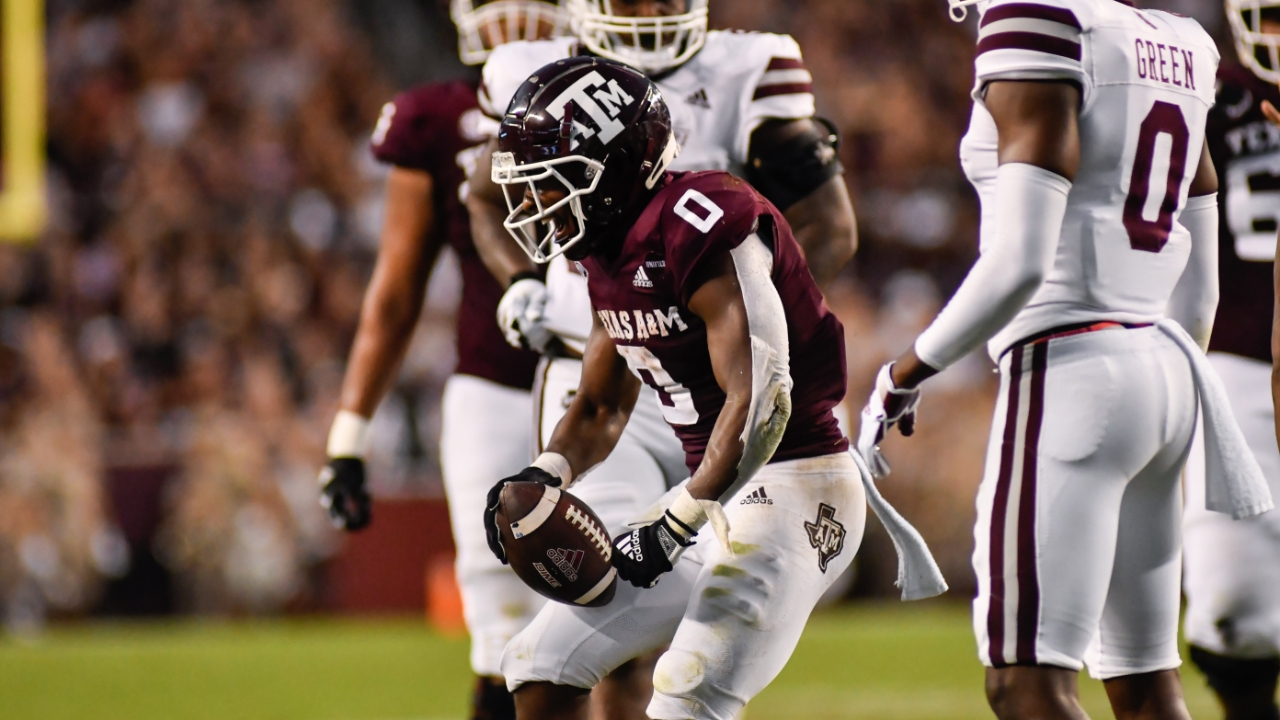 Photo by Jamie Maury, TexAgs
Texas A&M Football
To have a chance against the Tide, Ags must limit mistakes, exhume confidence
---
The way Texas A&M football coach Jimbo Fisher sees it, the Aggies must do things the same way to avoid doing things the same way.
To explain:
"Every game to us as a player should be the same," Fisher said. "Your opponents are faceless. That's great to be in a big game and all of that, but you can't look at that. You have to play the same no matter what you do. Each and every week has to be the same."
Unfortunately, not every opponent is the same. And A&M can't play at the same level against No. 1 ranked Alabama to avoid the same results on Saturday at Kyle Field.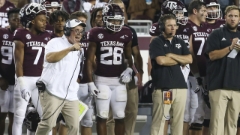 Thomas Shea-USA TODAY Sports
The Aggies (3-2, 0-2) have lost eight straight to Alabama (5-0, 2-0), which faces A&M in a Southeastern Conference clash as the nation's top-ranked team for the seventh time.
However, A&M isn't nearly as concerned about those previous eight losses to Alabama as the recent consecutive losses to Arkansas and Mississippi State.
Those losses have been polluted by penalties, pivotal turnovers, poor offensive play and inconsistent defense.
That isn't conducive to beating Alabama. Quarterback Bryce Young is a leading Heisman Trophy contender. Also, the Tide excels in capitalizing on the mistakes of opponents.
Eliminating those mistakes — whether they be penalties, dropped passes or turnovers — is the Aggies' top priority.
"We've got to stay ahead of the chains," junior tight end Jalen Wydermyer said. "It's kind of a drive killer when you get a false start, and you're first-and-15. Penalties and stuff like that are little things that get you behind the chains. It's hard to make up for those."
"Those will be very critical. We need all the yards we can get playing a great team like Alabama."
A&M has had problems producing yards against SEC rivals. The Aggies have failed to accumulate at least 300 yards of total offense in each of their two SEC games.
"Once you've got all the confidence, you can make all the right reads, and the sky's the limit from there."
Part of that is due to an influx of youth and first-year starters. True freshmen Reuben Fatheree and Bryce Foster are starting on the offensive line. Freshman Demand Demas is at receiver. Third-year sophomore quarterback Zach Calzada has struggled as a first-time starter.
Wydermyer said new players need a jolt of confidence, which he got by scoring two touchdowns against Alabama as a freshman.
"It boosted my confidence all the way up," Wydermyer said. "That's all that matters with young players. All you need is confidence. Once you've got all the confidence, you can make all the right reads, and the sky's the limit from there."
Never miss the latest news from TexAgs!
Join our free email list
PRESENTED BY