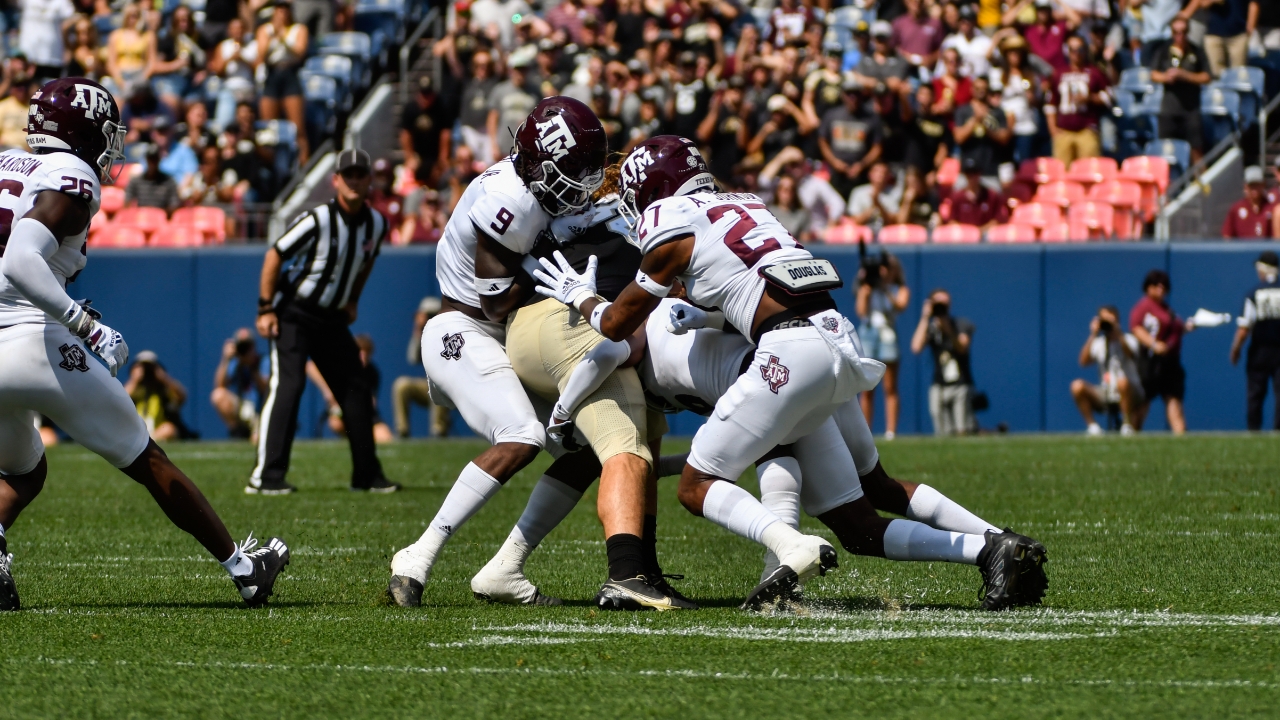 Photo by Jamie Maury, TexAgs
Texas A&M Football
An elixir to ease that post-Colorado panic: Defense (still) wins championships
September 15, 2021
10,963
---
In times of despair, you've often wondered why. Why is it — with all the funding and expertise at work — there remains no reliable vaccine for… Battered Aggie Syndrome?
An outbreak — or leg break — of the Denver variant has caused widespread panic in College Station. Aspirations for a championship football season have given way to exasperations. Hope has dwindled to hopelessness. That's what BAS does.
There is a cure, though. It won't be easy, but Aggies can maintain championship hopes despite an injury to starting quarterback Haynes King thrusting Zach Calzada into the lineup.
It's been done before. Here are four examples of dramatic recoveries:
In the fourth game of the 1985 season, Oklahoma freshman backup Jamelle Holieway replaced injured starter Troy Aikman in a 27-14 loss to Miami. The Sooners went on to win the national championship.
When blood clots in his leg sidelined Nebraska starting quarterback Tommie Frazier in 1994, Brooks Berringer came on and helped the Cornhuskers win the national title.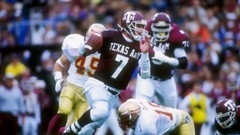 TexAgs
Closer to home, Texas A&M freshman Bucky Richardson was inserted into the starting lineup five games into the season and led the Aggies to seven straight victories, a Southwest Conference championship and a 35-10 Cotton Bowl victory over Notre Dame.
That's only three, you say. We'll get to the fourth one later. But what matters is all those teams won championships with a backup quarterback.
However, they also had another common denominator. All had tremendous defenses.
Oklahoma led the nation in total defense in 1985. Nebraska was fourth in 1994. A&M was ninth in scoring defense in 1992.
What do you know? A&M has a great defense this season, too. The Aggies are currently ranked fifth nationally in scoring defense. They've allowed just 17 points in two games.
That defense rescued the A&M offense in a 10-7 victory over Colorado. When Calzada struggled mightily in the first three quarters, the defense kept A&M close.
In the second half, especially, the A&M defense squeezed Colorado like a starving boa constrictor and enabled Calzada to pull out the win with a late touchdown pass to Isaiah Spiller.
"We came out in the second half wanting to win this game," defensive tackle Jayden Peevy said. "We talked in the locker room saying 'Hey guys, we've got to pick it up.' That's what we did on the defensive end and offensive end."
"You've got guys like me, (defensive end) Micheal Clemons and a lot of guys that's been here for a while that's been through situations like that. All we did was encourage the guys and tell them: 'Next play. We've got to go make this stop.' Defense wins championships. That's what we learned. Defense wins championships."
Well, having a suffocating defense was indeed the key to winning championships. Times change. This is the era of high-octane offense. Defense doesn't matter as much anymore.
Except…as recently as 2017, Georgia lost starting quarterback Jacob Eason to an injury in the first game.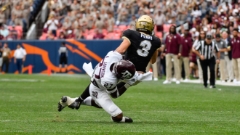 Jamie Maury, TexAgs
He was replaced by Jake Fromm, who quarterbacked the Bulldogs to the Southeastern Conference championship and almost the national title.
There's your fourth example.
Fromm managed the Bulldogs offense effectively but wasn't a great passer. He threw for fewer than 200 yards in eight of 11 regular-season games.
But Georgia's defense was ranked sixth that year and held nine regular-season opponents to 19 points or less. The Bulldogs even limited Auburn to seven points in the SEC championship game.
If Texas A&M's defense can carry the load until Calzada progresses and/or King returns, the Aggies might still have a chance to win a championship.
The season could be on the collective shoulders of Peevy, Clemons, DeMarvin Leal, Aaron Hansford, Leon O'Neal and Co.
Or it might not.
"I wouldn't say the season is on our shoulders," emerging star safety Antonio Johnson said. "But the offense knows we've got their back just like we know they have our back. There's going to be some games where we struggle. There's going to be some games where offense struggles. We always talk about unity. You've got to be there for each other. That's what we did. We showed the defense was there for the offense last week."
Coach Jimbo Fisher agreed. He dismissed the suggestion that A&M is now more dependent on its defense.
"It should be the same amount of dependence," Fisher said. "The offense is going to make its plays. Be careful about making one-game judgments."
He pointed to last year as evidence. The Aggies allowed 52 points in a loss to Alabama. Then they gave up 41 points in a win over Florida.
A&M ended up No. 9 in the nation in total defense and No. 28 in scoring defense.
"Offensively, because you have one bad day doesn't mean you can't go have a great season," Fisher said. "We still feel we can be great on both sides of the ball."
"Is our defense our leadership? No doubt. That's where our experience is. They've got to keep doing what they're doing and the offense will continue to grow and do better."
Never miss the latest news from TexAgs!
Join our free email list