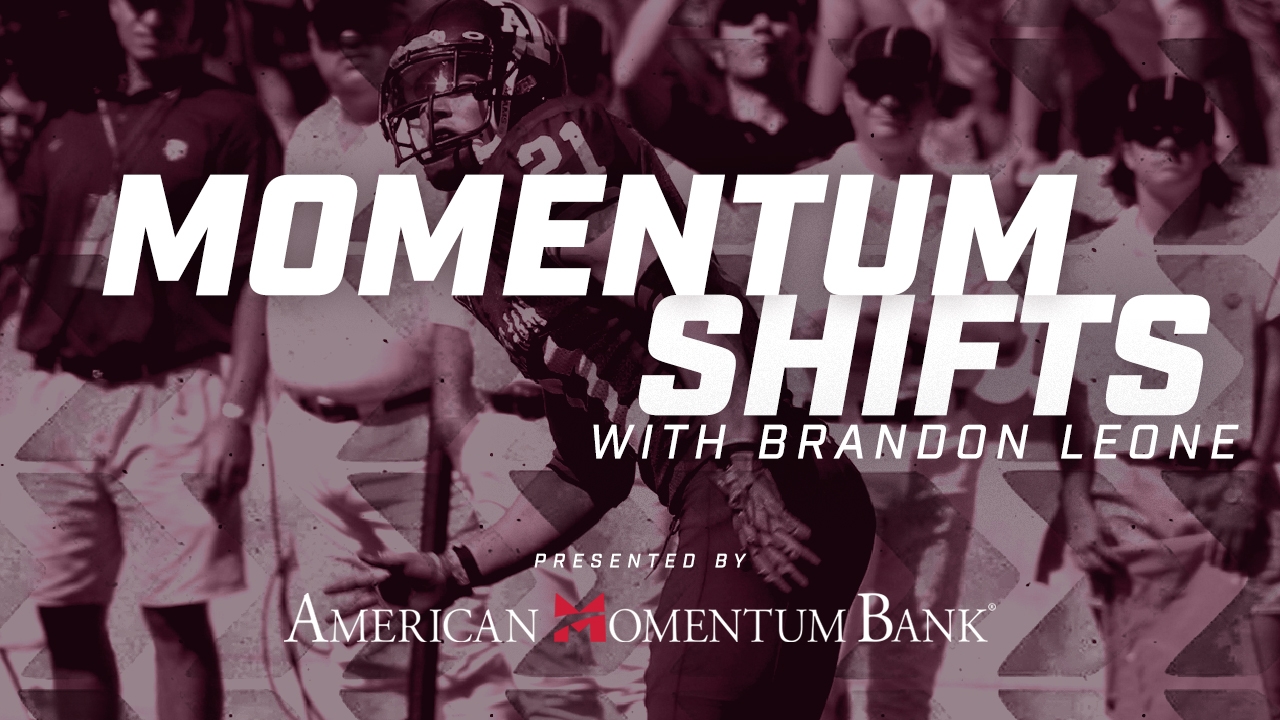 Texas A&M Football
Momentum Shifts: Elite defense leads Aggies to victory at Mile High
---
Walking out of Empower Field at Mile High Stadium on Saturday afternoon and looking at 2-0 as opposed to 1-1 was a pretty significant deal for this football program. A Texas A&M team with so much positive momentum (and so much to lose with an upset loss) headed to Denver to play an experienced Pac-12 Colorado team with nothing to lose. Those are the kinds of games that end up costing teams big and put them in the spotlight for an upset Saturday.
The start of the game on Saturday afternoon went about as bad as it could for a visiting Texas A&M team looking to head back to College Station still undefeated and in the top five. The offense went three-and-out to start the game, but the defense responded early with a turnover after Jayden Peevy intercepted the Buffs freshman QB after he was hit by Aaron Hansford at the Colorado 43.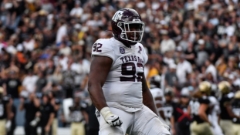 Jamie Maury, TexAgs
With momentum on their side, for the time being, the Aggie offense took the field to try and improve on the slow start. A few plays later, Haynes King suffered a lower leg injury that would sideline him for the rest of the game (and we now know for an extended period of time). On the next play, Seth Small missed a 53-yard field goal, and just like that, momentum is back on Colorado's side in the blink of an eye.
A perfect recipe for an upset. The visiting team who is favored by double-digits loses their starting QB in a hostile environment after a slow start. Doom and gloom can start to set in on a team when big injuries or sudden changes like that happen. It is in these moments of adversity that a team can take a huge step of growth collectively, or they can succumb to the pressure and moment of it all and take a step backward.
The good news is that Texas A&M has something that few teams in the country have (something every team in the country wishes they had): an elite defense with an elite defensive coordinator.
After a slow start for the defense and giving up a touchdown near the end of the first quarter, the Aggie defense settled in and took the Colorado offense out of the game. In the second quarter, they held the Buffaloes to a three and out, a long field-goal attempt that was missed and an absolutely HUGE stop inside the five-yard line on fourth down that saved the game, in my opinion.
In the second half, they took it to another level.
Every drive for the Colorado offense ended in a punt or a turnover on downs, with four of those six drives being three-and-out. They also made another critical stop on fourth down late in the final quarter to put the nail in the coffin of the Buffaloes, ending their hopes of an upset victory.
I sat two rows back with 11 other Aggies on the Colorado side of the stadium, next to their student section. As frustrated as we were during that game, you could genuinely hear and feel the frustration of the Colorado fans when they knew and could clearly see that their offense had nothing going for them after that touchdown in the first quarter.
The drive that did it for me and gave me the confidence that we would pull through was mid-way through the third when our defense made three PHYSICAL plays resulting in a punt.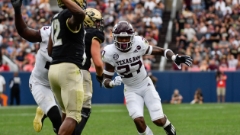 Jamie Maury, TexAgs
On the first play, the quarterback took a deep shot up the sideline and threw a great ball, only to have Demani Richardson time it up perfectly and hit the receiver, causing him to drop the pass. On top of that, Micheal Clemons blew up the QB as he threw that deep ball, and you could see him grimacing in pain. On the next play, Antonio Johnson (MVP of the game, to me) drilled Colorado's best playmaker and took him out of the game. Finally, on third down, the Buffs ran a screen, and Tyree Johnson snuffed it out and blew up the ball carrier.
You could see the confidence the defense had and that they were starting to beat up the Buffs physically. I sensed that Colorado was losing hope, and they were right to do so. I also saw a team determined not to let this game get away from them and suffer a devastating defeat.
Texas A&M needed their defense in the worst way on Saturday afternoon. I said in the Post Game Wrap after Kent State that the recipe for this year will be to lean on an elite defense and the running game. It was the defense that stole the show Saturday and allowed the second-string QB (in his first meaningful action) to settle in and get comfortable enough to lead in the fourth quarter on a game-winning drive. It was hard not to pick Calzada's throws on the last drive that led to the touchdown, but I couldn't do it with how this defense performed.
They flew around to the football. They were physical. They did their job. They played together and for each other. They trusted that if they just kept making plays that the offense would come back in the end and bring home the W. I feel that will be the case a lot more throughout 2021 and how this team will have to navigate the games to come.
This game might not have been entertaining for us to watch as fans, but it could be just what the doctor ordered for this football team. After losing their starting quarterback in the second drive of the game, they fought and battled together for four quarters and walked out of Denver with a win and sitting at 2-0. Sometimes you need a real-life, in-your-face reminder that you cannot take anything for granted, and despite high rankings and success that you still have not arrived and have to work every single day to continue to trend towards greatness.
Jimbo Fisher always talks about toughness, effort, discipline, pride and grit. That's what it took to come out of Denver with a win Saturday. The Aggie defense played with all five of those traits for four quarters and helped bail out an A&M offense facing extreme adversity. Now it is time to clean things up and get ready to face New Mexico at home on Saturday.
Never miss the latest news from TexAgs!
Join our free email list
PRESENTED BY