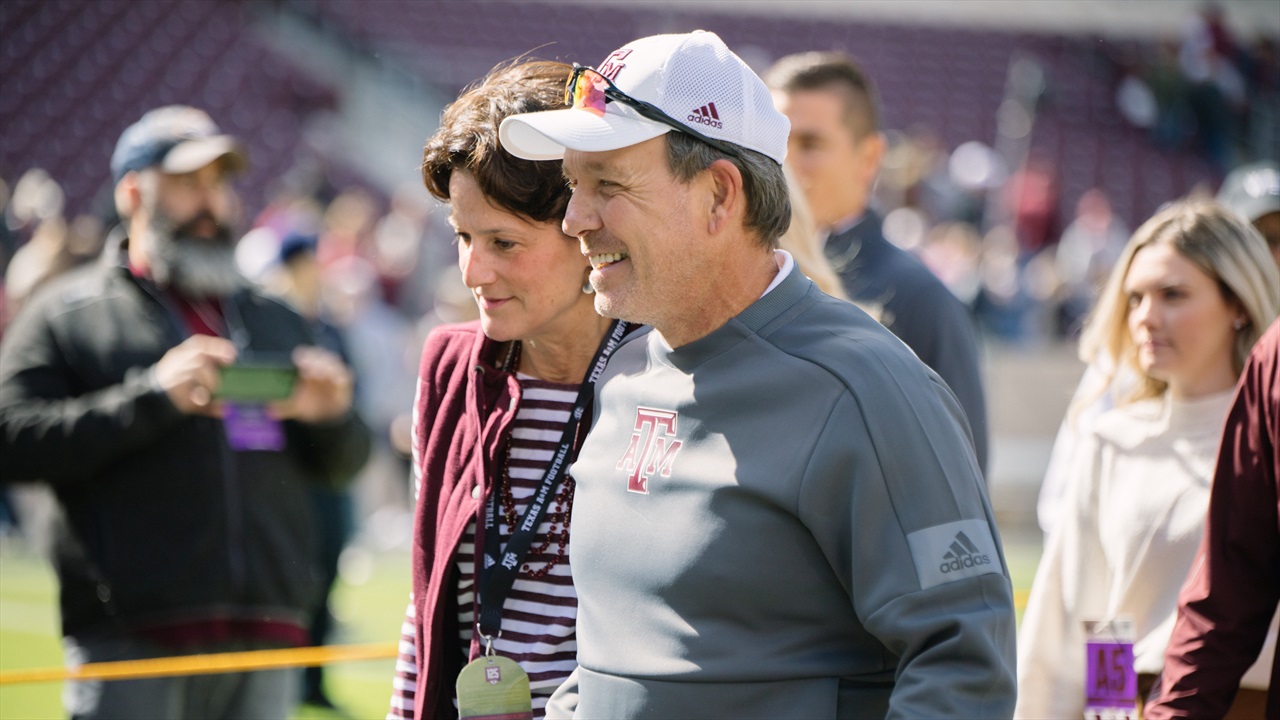 Photo by Rey Romo, TexAgs
Texas A&M Football
SEC Round-Up: Undeterred by pundits, Fisher and A&M remain future-focused
---
Here's an analogy for why the national media is offended by Texas A&M's decision to raise Jimbo Fisher's salary to $90 million.
A&M is the Al Czervik of college football. The media and so-called "blue bloods" are the elitist a-holes of Bushwood.
I'll explain to those unforgivably unfamiliar with the brilliant 1980 film "Caddy Shack."
Bushwood is an exclusive Country Club of arrogant members who look down on those they feel are inferior. Remind you of anyone?
Czervik is a nouveau riche fun-loving golfer with tons of money that he likes to spend. He's seeking membership to the exclusive club, much to the disgust of the elitists.
The elites of college football don't like it, but the Aggies are on the verge of joining them. Fisher is their sponsor.
A&M finished 9-1 and ranked No. 4 last season. The Aggies open this season ranked No. 6. Fisher's last three recruiting classes have ranked among the country's Top 10. The 2022 class is currently ranked ninth and projects to climb substantially by December signing day.
All this is because of Fisher's influence. So, with feet firmly planted in the present and an eye on the future, Texas A&M extended Fisher's contract to 2031 and raised his annual salary from $7.5 million to $9 million.
"This is Texas A&M. We believe in what we're doing and will continue to build and grow."
Of course, the same national media that four years ago dismissed the possibility that A&M could coax Fisher away from Florida State decried the move.
Ivan Maisel, Stewart Mandel and Barrett Sallee, among others, all took shots at A&M.
Texas A&M Athletic Director Ross Bjork also might have taken some shots…the celebratory kind.
He knew the raise and extension would be criticized. He also knew he didn't care.
"Everybody has got to do what's best for their program," Bjork said. "We're the ones leading A&M Athletics. We've got to do what's best for our program. This is Texas A&M. We believe in what we're doing and will continue to build and grow."
Fisher is building. A&M is growing. The Aggies depth chart is infested with NFL-quality players. The Aggies have emerged as a new power. And, as Fisher says, they "ain't done yet."
Just a few weeks ago Texas fans on social media were predicting Fisher would leave A&M if another big-time job came available…say, if LSU moved on from Ed Orgeron.
Now, the narrative is A&M is overpaying.
But the argument could be made A&M won't be paying more. Texas and Oklahoma will soon join the Southeastern Conference. According to projections, that expansion will increase the annual payout to SEC members by $20 million or more.
You might say Texas will foot the bill for Fisher's raise.
Around the SEC
Who's hot: Alabama, of course. The Crimson Tide enter the season with a 14-game winning streak dating back to the 2019 Citrus Bowl victory over Michigan. The defending national champions are again ranked No. 1 and are the popular pick to win it all.
Who's not: Vanderbilt, of course. The Commodores went winless in 2020. That resulted in coach Clark Lea's arrival as a replacement for the fired Derek Mason. Will the results be any different? The Commodores haven't won since November of 2019 when they defeated East Tennessee State. Their opening opponent? East Tennessee State. So, maybe they will at least get off to a good start. But should they lose…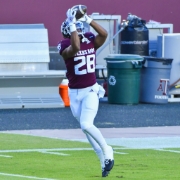 Lia Musgrave, TexAgs
Keep an eye on: Texas A&M running back Isaiah Spiller could have a monster outing in the Aggies' season-opener. A&M opponent Kent State was ranked 123rd (out of 127 teams) in run defense in 2020. Buffalo running back Jaret Patterson rushed for 409 yards and eight touchdowns against the Golden Flashes last season. Just be aware: Spiller's career-best rushing output is 217 yards against Texas-San Antonio in 2019. Also, A&M's career single-game rushing record is 297 yards set by Bob Smith against SMU in 1950.
The pressure is on: First-year LSU Defensive Coordinator Daronte Jones, who takes over a unit that uncharacteristically was ranked No. 124 in the nation in 2020. The Tigers' defense was so anemic that five opponents scored 44 points or more. Much of the blame was placed on ousted former DC Bo Pelini. That's fine, but Jones must show Pelini really was the issue. Jones faces a good test immediately against UCLA. The Bruins opened their season last week with a 44-10 victory over Hawaii.
Best matchup: The clash between No. 5 Georgia and No. 3 Clemson is a no-brainer. Look at the matchup within the matchup, though. Georgia's defensive front is projected among the best in the nation with defensive tackle Devonte Wyatt and nose guard Jordan Davis still around. Clemson's offensive line is one of the best in the ACC. Three starters are returning, including All-ACC guard Matt Bockhorst.
Never miss the latest news from TexAgs!
Join our free email list