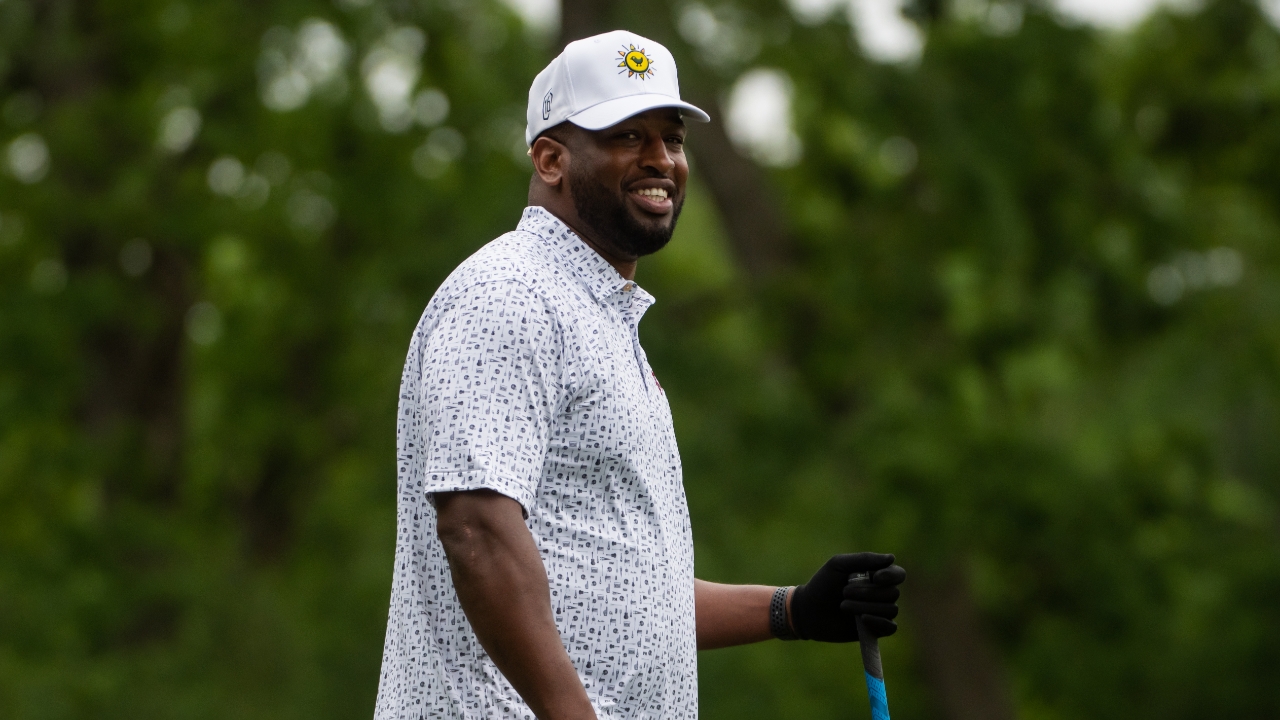 Photo by Jamie Maury, TexAgs
Texas A&M Football
Jamie McCoy offers a player's perspective on Sooners, Horns looking to join SEC
---
Key notes from Jamie McCoy interview
I'm not as mad as many Aggies are, but I wish those Longhorns would say that we made the right decision ten years ago because now they're trying to follow suit. I doubt we get that, though.

It's cliche, but they always called us little brother. When we made the move, I was happy and excited for us in the SEC. I knew it would be tough, but I was happy to get out from under Texas' shadow. I think change is always good.

When I said "in their shadow," we won when I was there. The perception is different, and not so much to the people in Texas but around the country. Texas A&M wasn't on the front of everyone's minds, and Texas was winning 10 games each season back then. Now, it's different, and we've shown the world who we are.

I've wished we could get matched up with the Big 12 teams in some bowl games. Obviously, we beat Oklahoma. I hope we get to play Texas in one of these years.

Change is always good, so I'm excited to see who goes to the east and who goes to the west or those four-team pods. It'll be interesting to see how this all unfolds. Depending on how it unfolds, I think it'll be great.

When Texas and Oklahoma were in the Big 12, they were always favored in every game they played. Now that they're coming to the SEC, it's not going to be like that. I want to see if they can do it week in and week out. If they can, more power to them, but I highly doubt it.

I want to rip the bandaid off and make it happen. I want to see if we can make that game happen next year because I want to get back to whopping Texas' butt immediately.

2025 sounds like too far away and too far off in the distance. I'm not sure when they're starting the 12-team playoff. I think it's inevitable, and I think we all know it will happen sooner than 2025.

Certain coaches just know how to win. I used to play NCAA Football in college, and a buddy used to always put a receiver in at quarterback and run it all over the place. I liked to play against him using the Jimbo Fisher school of thought: Controlling the clock and doing whatever you need to win the game. I love what he has brought to Texas A&M.

All of the people here in Waco are mad at Texas and blaming them for ruining the Big 12 again. I'm not sure if they try to add more schools to try and save the Big 12 or blow it up and join other conferences. At the end of the day, I think it'll be good for Baylor. I think they have a better chance to be the big man on campus in whatever conference they wind up in.

A lot of NFL teams are starting their camps right now. If I was in college right now, I'd be making sure I'm in top shape right now so that when we get into camp in a couple of weeks, I'm never bent over huffing and puffing. As far as my cardio goes, I want that up to par right now. You can get yourself into good shape if you hit it hard.
Never miss the latest news from TexAgs!
Join our free email list