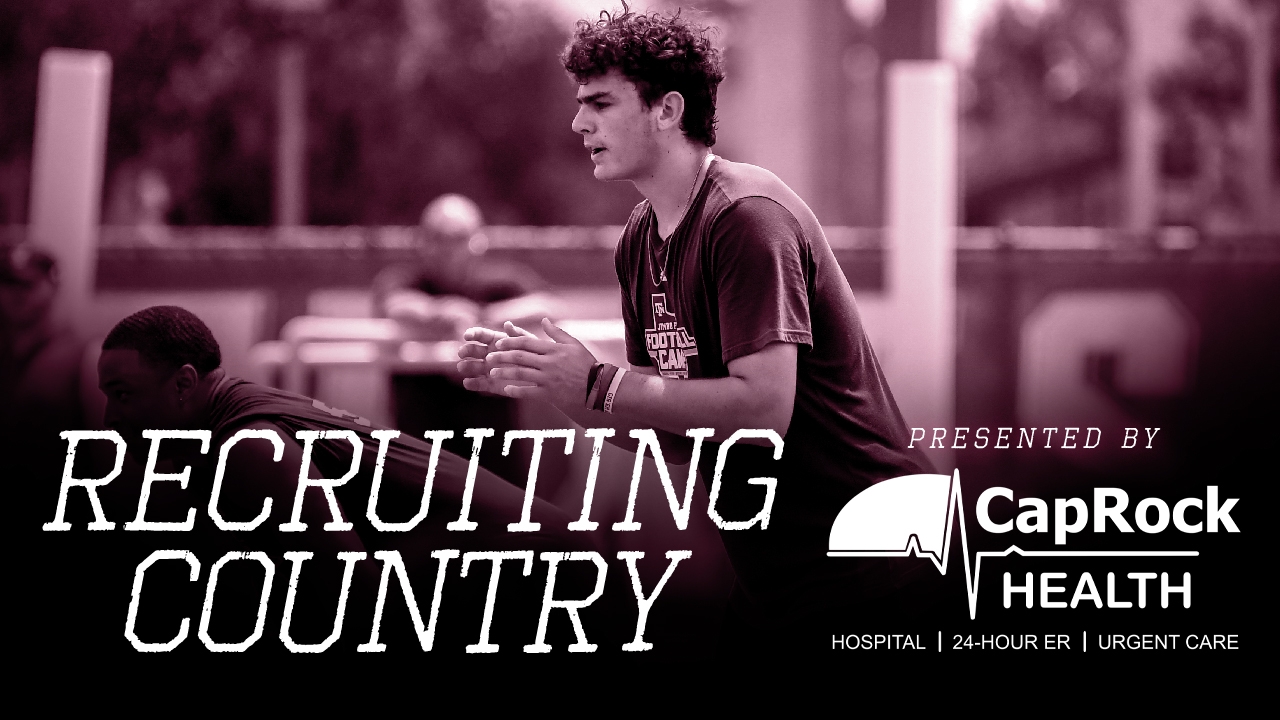 Photo by Jamie Maury, TexAgs
Texas A&M Football
Recruiting Country: The latest recruiting news surrounding the Maroon & White
---
Key notes from Recruiting Country
From the first time I heard Schlossnalge's name as an option for the job and some of the names that were rumored to be coming with him, I knew it was going to get turned around way quicker than we thought. He made that impatient comment at his press conference. There is so much stuff coming at him right now with the new job and then the family stuff that's going on with his kids' surgeries. It was the same day as the draft. The way he has managed all of these has been really cool.

This program needed some life injected into it, and Schlossnagle and his coaching staff have done that. It's a night-and-day difference. As much as I admire Rob Childress and Justin Seely, it just got stale. It was a great marriage, and Schlossnagle had the same fit in Fort Worth. It was the right time for both guys to make a move.

Schlossnagle has attacked this transfer portal like crazy, and it has been fun to watch and cover so far.

Texas A&M baseball navigated the draft about as well as you could've hoped for. You held hope that Henderson and Bibee would get to campus. Those guys don't get taken in the top ten rounds without some number already agreed upon. The way this draft works, they had already spoken with organizations because top ten round guys have to be signed. Kyle Lovelace signed a free-agent deal with the Angels. He had played four years of college baseball and he was given a chance to play professional life. He had to make a big decision and decided to sign. Only a couple of guys you anticipated being on campus won't be here.

Xavier Lovett announced he was coming back to Texas to play at A&M not long after Bibee was drafted. It's like Schlossnagle has backup plans. There are some similarities to what Jimbo was doing early on.

With Izaac Pacheco, when they offer you that much money, you can't turn it down. I think he's going to be a corner infielder who is going to run a lot of balls out of the draft.

A&M is making additions to their pitching depth. The reason Micah Dallas is making the transition from Lubbock to College Station is because he wanted to stay in the starting rotation. Working on pitching depth is key as they finish out this transfer class.

Having the MLB Draft this late is not a good thing because it puts guys in impossible spots. You saw it with Kyle Lovelace. Now coaching staffs have to figure out how to allocate money and scholarships differently after they had already come up with a plan.

I think if Bear Alexander‍ and Deyon Bouie‍ do sign with the same school, it will be Texas A&M.

The Harold Perkins‍ thing where was announcing that he was playing in the Polynesian Bowl almost brought the house down because everybody thought that he was committing to a school.

The NCAA made a bad decision to keep the dead period in July after having a dead period for like 15 months. It's stupid. At some point, college football will be played outside of the umbrella of the NCAA.

We're not looking at one name. There is not a kid who has said they're making a decision on this date. I think the pool party, barbeque at the end of the month will be the next big event. We're not expecting anything in between now and then.

Perkins is going to wait. Kam Dewberry‍ is going to wait. Bryce Anderson‍ announced that he's down to A&M and Texas, but he's waiting to make a decision as well.

Prudent planning gets the last visit. Texas A&M started telling the recruits about their pool party when they were here for their officials and unofficial visits last month. They were getting it in their ears and making sure they had their event last. Texas and other schools in-state realized they had to do something. The problem for Texas, at least with the kids in Houston, is that College Station is on the way home. I'm not sure it'll swing the tide one way or the other, but I'd guess it's at least an advantage for the Aggies.
Never miss the latest news from TexAgs!
Join our free email list
PRESENTED BY