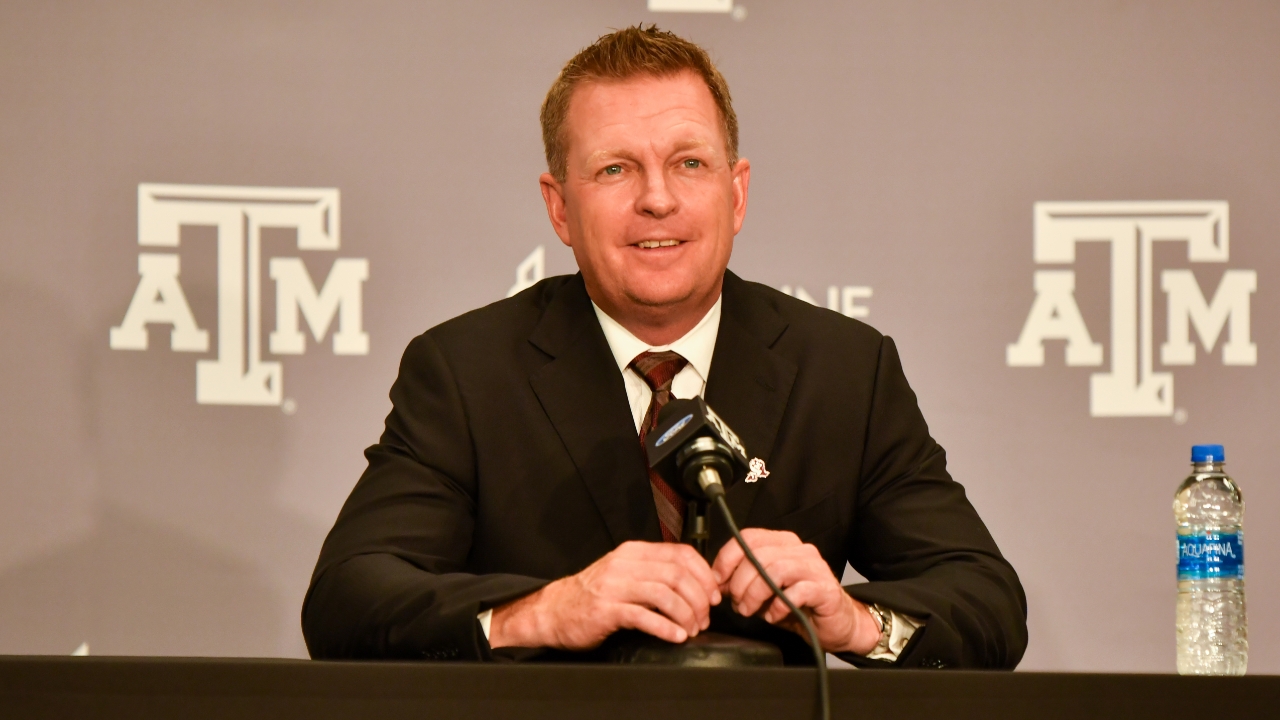 Jim Schlossnagle
Nate Yeskie
Michael Earley
Nolan Cain
Texas A&M Baseball
Schlossnagle confident new Aggie Baseball staff is the 'best of the best'
---
Texas A&M baseball coach Jim Schlossnagle expressed tremendous anticipation for the future on Wednesday as he introduced his newly-formed coaching staff.
Associate head coach/pitching coach Nate Yeskie, hitting coach Michael Earley and assistant coach/recruiting coordinator Nolan Cain made their initial A&M appearances before local media in the clubhouse at Blue Bell Park.
"(I'm) super excited. I think the most important part of a program are the players, but certainly when you take a job the most important thing is to get your coaching staff in and get them settled," Schlossnagle said. "Some (hirings) happened a little quicker than others. But I'm super excited about the combination. I'm super excited about the synergy of what they bring to the table.
"The youth … A guy like Michale Earley is 34-years-old. I believe Nolan is about the same age as well. And Nate, who's been around awhile like myself. Just really excited and I think that's going to show up on the field."
All three come to College Station with impressive resumes.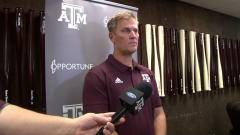 TexAgs
Yeskie spent the last two seasons at Arizona, which he helped reach the College World Series this season. In his first season in Tucson, Arizona's staff earned run average dropped from 6.21 to 3.87.
Previously, he coached 11 seasons at Oregon State, which won the College World Series in 2018. He was named D1 Baseball Assistant Coach of the Year in 2017.
Earley developed a reputation among the nation's best hitting coaches in five seasons at Arizona State. The Sun Devils hit .310 as a team to rank 10th in the nation in 2019.
He tutored third baseman Spencer Torkelson, who was the first player taken in the 2020 MLB draft.
Cain is regarded as one premier recruiters in the nation. He spent the last eight seasons at LSU. Three of his last four recruiting classes were ranked among the country's Top Five. LSU's 2020 class was ranked No. 2 by Baseball America.
"Some of them were guys I was targeting right away. Others were guys I had to learn about during the process," Schlossnagle said of his work to assemble the staff. "They were certainly all on the list because they're the best of the best at what they do.
"Then it was just a matter of trying to make things happen. We talked to some people where the situation wasn't going to work out to come here. At the end of the day, it fell right in order the way you'd want it."
All three assistant coaches seemed to echo those thoughts.
"Jim has had a vision for many years with the programs he's been a part of. His energy and that vision, I think, are things that not only suit a lot of programs well, but this one in particular." Yeskie said. "With the staff that we've put together, the ability to coach with those guys, coach in this conference and have the support we do from the Aggie fans, I think, is huge."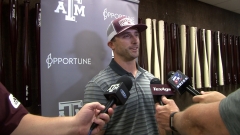 TexAgs
Earley said he was well aware of the reputations of the other coaches. He indicated he was particularly glad that he won't have to face Yeskie's pitchers anymore after the two squared off as Pac-12 foes in recent years.
"You want to be around who you perceive are the best," Earley said. "I'm going to learn a lot from these guys. I'm really excited to do it.
"Those guys names speak for themselves. I just want to hold up my end."
Cain is obviously familiar with the fans and atmosphere at Blue Bell Park. He said he looked forward to having those fans on his side for a change.
He said he intended to recruit heavily in Texas. He also said he might identify some players in football stadiums during the fall.
"I think the most fun thing about this job so far is that we're all alpha dog recruiters," Cain said. "We have a group text. It's constantly rolling in with players from the transfer portal all the way down to young players...2024s and stuff. We want to get tough, hard-nosed players.
"From being at LSU and recruiting some players from Texas, the thing that always stood out to me is a lot of kids play high school football. Friday night lights right here in Texas. I think that prepares kids to play in the SEC in front of 10, 12 thousand people whether you're on the road or at home. The high expectations, the pressure … they've kind of already dealt with that. We want to get those tough football players — two-sport guys — but also get the most talented players in the country as well."
"I think the most fun thing so far is that we're all alpha dog recruiters. We have a group text. It's constantly rolling in with players from the transfer portal all the way down to young players. We want to get tough, hard-nosed players."
Schlossnagle acknowledged transforming a program like A&M's, which posted a 29-27 record this season, into a national championship contender doesn't happen overnight.
It's even more difficult in the ultra-competitive Southeastern Conference, which has two members — Vanderbilt and Mississippi State — vying for the College World Series championship.
However, he seemed confident the process will be expedited with his group of coaches and some new players coming into the program.
"Laying the groundwork of a great staff will: a) help attract good players and b) develop good players," Schlossnagle said. "That just puts us in the (national championship) conversation. All of those teams are going to still be doing the same thing. It's not like we're leapfrogging anybody.
"We're just getting ourselves in the conversation so that we can be competitive, give ourselves a chance to win and then just see how the ball bounces."
Never miss the latest news from TexAgs!
Join our free email list