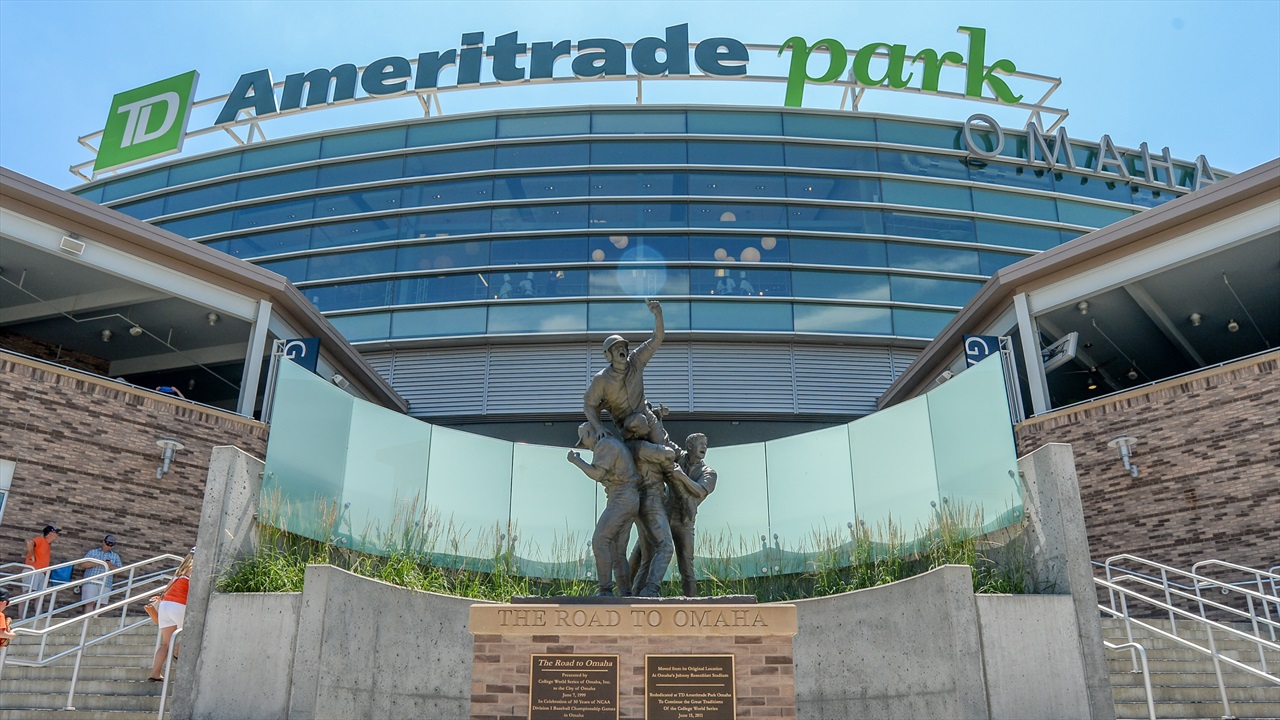 Photo by Steven Branscombe-USA TODAY Sports
Texas A&M Baseball
D1Baseball's Kendall Rogers previews the NCAA Tournament regionals
---
Key notes from Kendall Rogers interview
My regional trips are usually where I figure out where I can go that is closest to home. I think the Austin Regional this weekend should be an interesting regional. I'm interested to see how a team like Fairfield does against teams like Texas and Arizona State this weekend. It's one of those years where you can't use the RPI like normal because many only played conference games. Fairfield's RPI is around No. 3, but I guess that's what happens when you don't lose a regular-season game.

There are always things happening behind the scenes with coaching searches, but things for Texas A&M will get quiet with TCU, Tennessee and East Carolina playing this weekend.

There is no doubt that Tony Vitello is still in play at Texas A&M, but it seems as if Vitello is not in discussions at LSU. It sounds like Scott Woodward has his sights on Kevin O'Sullivan.

I think that A&M is focused on Jim Schlossnagle. I think the chances of that happening are around 85-90 percent right now. If Schlossnagle leaves, Kirk Saarloos will likely get that head coaching job in Fort Worth. Schlossnagle would have to hire some outstanding assistants, which I don't think will be an issue.

A couple of years ago, TCU struggled and probably shouldn't have gotten into the tournament, but when you go to four straight College World Series, you're going to have a down year. Schlossnagle is a good CEO and a solid coach too. He's a good manager of a program, and in the SEC, that's half the battle. You have to be ultra-organized. TCU is a national seed this year. Where is Texas A&M?

TCU didn't have a bunch of guys for a while this season and had a lot of kids step up. They haven't been good pitching-wise, but they have some guys that can really hit. Part of why A&M struggled this year was because they couldn't hit. TCU is knocking the cover off the ball.

If O'Sullivan does go to LSU, that'll happen after Florida's season. Tennessee would have time to work on Vitello. They're committed to making improvements to their ballpark. If it doesn't work out with LSU or Texas A&M, Vitello might sit back and focus on building his program and that culture in Knoxville.

It would be surprising to have O'Sullivan leave Florida, but I know he has a lot of interest in that job. He's at a place right now where he can miss Omaha, and the fans won't be so mad. If that happens at LSU, you get nasty phone calls on your home phone. Hopefully, he understands that, and I think he does.

The Tuscon Regional is interesting. I think the ace at Grand Canyon is fantastic, so I'd put Arizona on upset watch. In Oxford with Ole Miss, Southern Miss and Florida State, any of those teams could win that regional. Notre Dame has a tough regional in South Bend with Central Michigan, UConn and Michigan. It would not shock me if Michigan comes out of that thing.

I have five SEC teams in Omaha. The only team I'm waffling on is Florida, and I go back and forth on the Gators. The potential matchup with Texas is interesting, especially with that ballpark in Austin against a team like the Longhorns that can really pitch. I'll keep watching things this week before I proclaim that Florida will beat Texas.

I like TCU's regional and think they'll get out of it. It'll be interesting to watch the Columbia Regional, and I like the three-seed Virginia. If they can beat South Carolina in that first game, I think Virginia takes that regional.

I like Tennessee's chances to get to Omaha, but they got a tougher regional than expected. Wright State took a series from Tennessee at the end of last season before the shutdown. The Vols have a tough regional, but I like their chances to get to Omaha against Oregon and LSU or whoever comes out of that Eugene Regional. Vitello is a competitive maniac, but I like that about him.

I think Vanderbilt's Kumar Rocker and Jack Leiter will be locked in, and I don't like anybody's chances against the Commodores.

I think Arkansas is going to win the national championship. The thing about that club is they'll win a regional and a super regional, and in Omaha, you're playing in a pitcher-friendly ballpark. Oh, and they have Kevin Kopps. You're going to have to score seven or eight runs on them early in Omaha. I like their chances. I think they'll continue to keep it rolling. The way the schedule lines up with the days off in Omaha, Kopps could throw for one or two innings in every single game.
Never miss the latest news from TexAgs!
Join our free email list