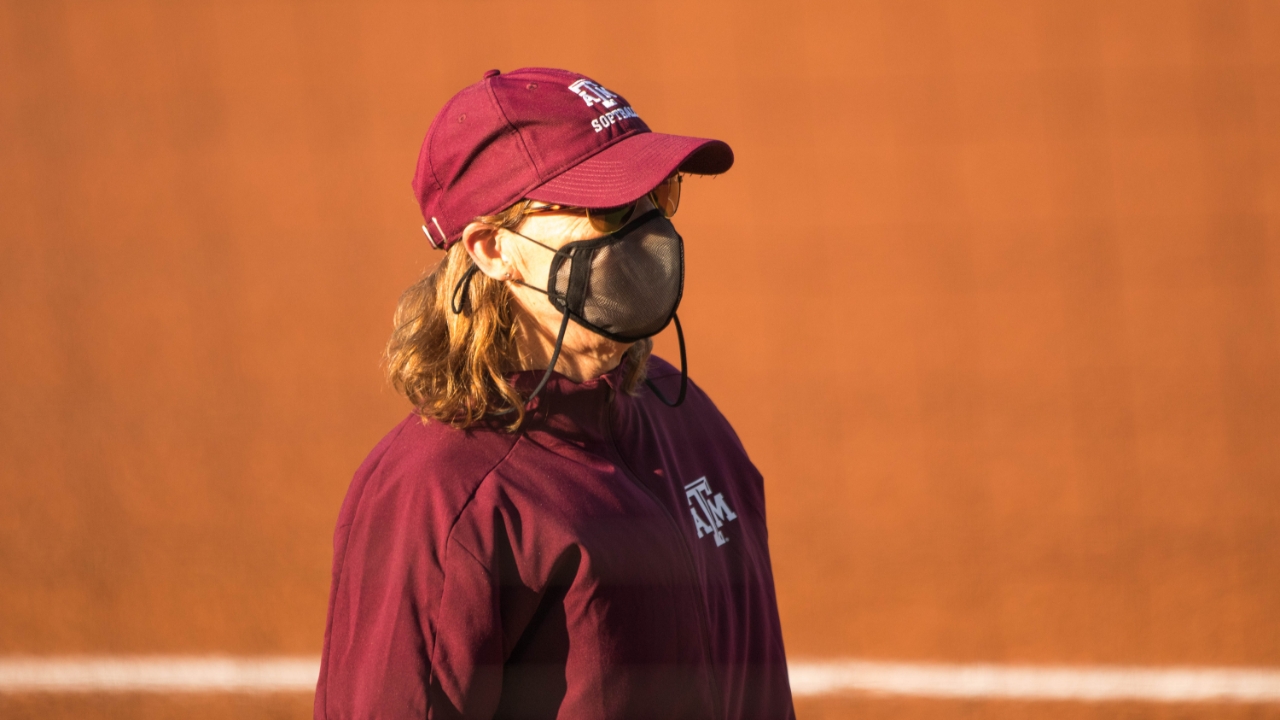 Photo by Angelina Alcantar, TexAgs
Texas A&M Softball
Jo Evans shares her thoughts on Haley Lee's impressive campaign
---
Key notes from Jo Evans interview
It's been promising to see the in-season improvement. Every program has its ups and downs. Developing these kids right in front of your eyes is rewarding. We have eight new faces on the team; to see them hungry to win is so exciting for our present and future.

Haley Lee has had a phenomenal year. It has been cool to see her develop as a hitter. She understands the pitches coming to her. She's capable of hitting any pitch out, which makes her so dangerous. Just to see what she's doing is remarkable. Her ability to see pitches as a catcher translates to her success as a hitter.

I think both Makinzy Herzog and Lee should get a hard look for Southeastern Conference Player of the Year. We play in the most elite conference in the country with some phenomenal players, and they both deserve to be in that conversation.

I love coaching Herzog. She is quiet but is so mentally tough. She can handle the ups and downs of this conference. I think the thing that sets her apart is her speed. She can also hit, but when she's on base, she'll get to the next bag. She is in elite company doing what she's doing.

Bre Warren has fought for her position. For her to come in patiently and establish herself as a freshman, it's really special. If she's not performing the way she should, she will get right back in the cages to develop her swing. She's not even close to being as good as she's going to be. Once she gets comfortable with her swing and her sequencing, she is going to be dangerous. Her future is really bright.

Kentucky is a great ball club with great coaches. I enjoy playing them because both teams always play hard. Our hitters have to be prepared for their pitching. They are putting up numbers offensively and are really aggressive at the plate. We'll have our hands full, but these matchups are so important for us heading into the postseason.

You look at our significant wins, we have beat some teams in the top ten of RPI. We might not win the series, but those individual wins are so important. The committee looks at who's trending up, so these last six games are crucial.
Never miss the latest news from TexAgs!
Join our free email list