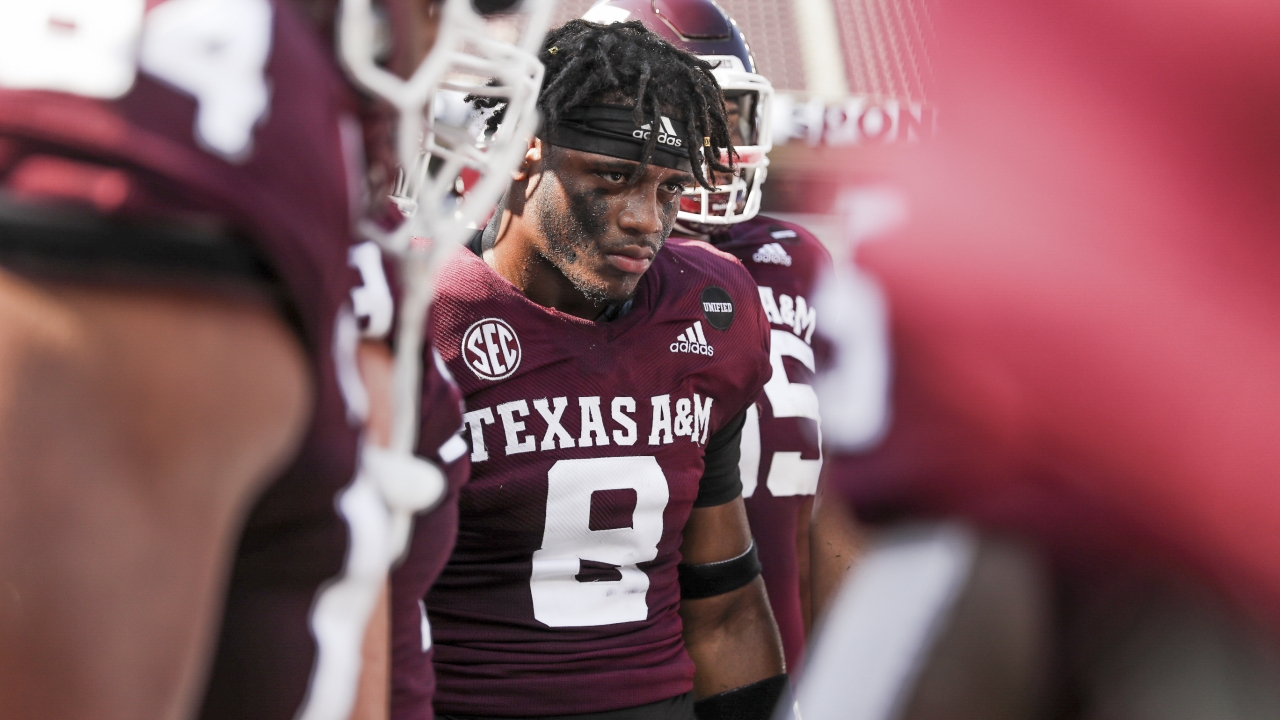 Photo by Craig Bisacre/Texas A&M Athletics
Texas A&M Football
Texas A&M's 2021 roster will feature a plethora of NFL-caliber players
---
Not that you needed it, but Matt Miller of The Athletic provided an additional reason to anticipate a terrific football season for Texas A&M in 2021.
Miller, whose Twitter handle is @nfldraftscout, earlier this week tweeted: "Texas A&M is loaded with draft prospects for 2022. 7 of my early Top 65 players come from @AggieFootball."
Of course, we're still two weeks away from the 2021 draft, so a lot can change before 2022 rolls around. Players across the country might opt-out. Some may be injured. Some won't play to their potential. Others will raise their draft profiles during the 2021 season.
Or Miller could just be wrong.
But what if he's right? What if one-tenth of the top players in the 2022 NFL draft are Aggies? That's really not a stretch.
Defensive end DeMarvin Leal is a potential first-round draft choice. Tackle Kenyon Green is, too. Tight end Jalen Wydermyer certainly has first-round potential. As does receiver Ainias Smith. Isaiah Spiller could be the best running back in the nation. Demani Richardson could be as good as any safety in the draft if he stays healthy. Defensive tackle Jayden Peevy certainly has NFL ability.
Heck, that might not even be the seven Miller has in mind. Maybe cornerback Myles Jones is on his list. Or safety Leon O'Neal. Or rising defensive end Tyree Johnson. Or ….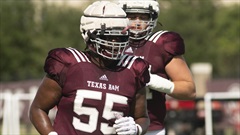 Jamie Maury, TexAgs
You get the point.
The Aggies appear to be loaded. If quarterbacks Haynes King or Zach Calzada prove capable and a few spots in the offensive line adequately filled, A&M should expect a double-digit win total this season.
History says so.
Miller's rankings would suggest that A&M likely would have seven players selected in the first three rounds of the 2022 NFL draft. That's a rarity in itself. For example, powerhouse Clemson hasn't had more than six players taken that high in one draft.
Over the last 15 years, only a handful of college football programs had at least seven players drafted in the first three rounds of a single draft. Those teams all posted at least 11 victories the previous season.
Not surprisingly, Alabama has had at least seven players selected within the top three rounds in multiple drafts.
Alabama had nine players taken that high in 2020 following an 11-2 season in 2019. The Tide also had nine players in 2017 and seven in 2016. Those players were on teams that went 14-1. That includes the Tide's national championship in 2016.
Ohio State and USC produced similar bumper crops.
Ohio State had three first-round, two second-round and three third-round picks in the 2020 draft. The Buckeyes' 2019 team was 13-1. Also, Ohio State had 10 top-three-round selections in 2016 after going 12-1 in 2015.
USC had four first-round picks and three second-round picks in 2008. They were taken from a Trojan team that went 11-2.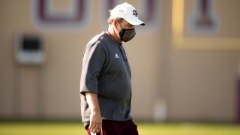 Texas A&M Athletics
Two years before, the Trojans had two first-round picks, three second-rounders and two third-rounders taken from a team that went 12-1 and lost in the national championship game.
Florida had seven players taken in the early rounds of 2010 after the Gators were 13-1 the previous season.
The most recent and dramatic example was LSU in 2020.
The Tigers had 10 players selected in the early rounds, including quarterback Joe Burrow, defensive end K'Lavon Chaisson, receiver Justin Jefferson, linebacker Patrick Queen and running back Clyde Edwards-Helaire in the first round. They contributed to a 15-0 national championship team.
Of course, the concept of teams with multiple high picks having big seasons isn't surprising or new.
Pitt went 11-1 in 1980. Four months later, seven Panthers were taken early — three in the first round.
A&M is beginning to see the dividends of the 2019 recruiting class that was ranked No. 4 in the nation followed by the 2020 class which was ranked sixth.
Great teams consist of great players. If Miller is right, A&M will have a great football team in 2021.
Never miss the latest news from TexAgs!
Join our free email list
PRESENTED BY