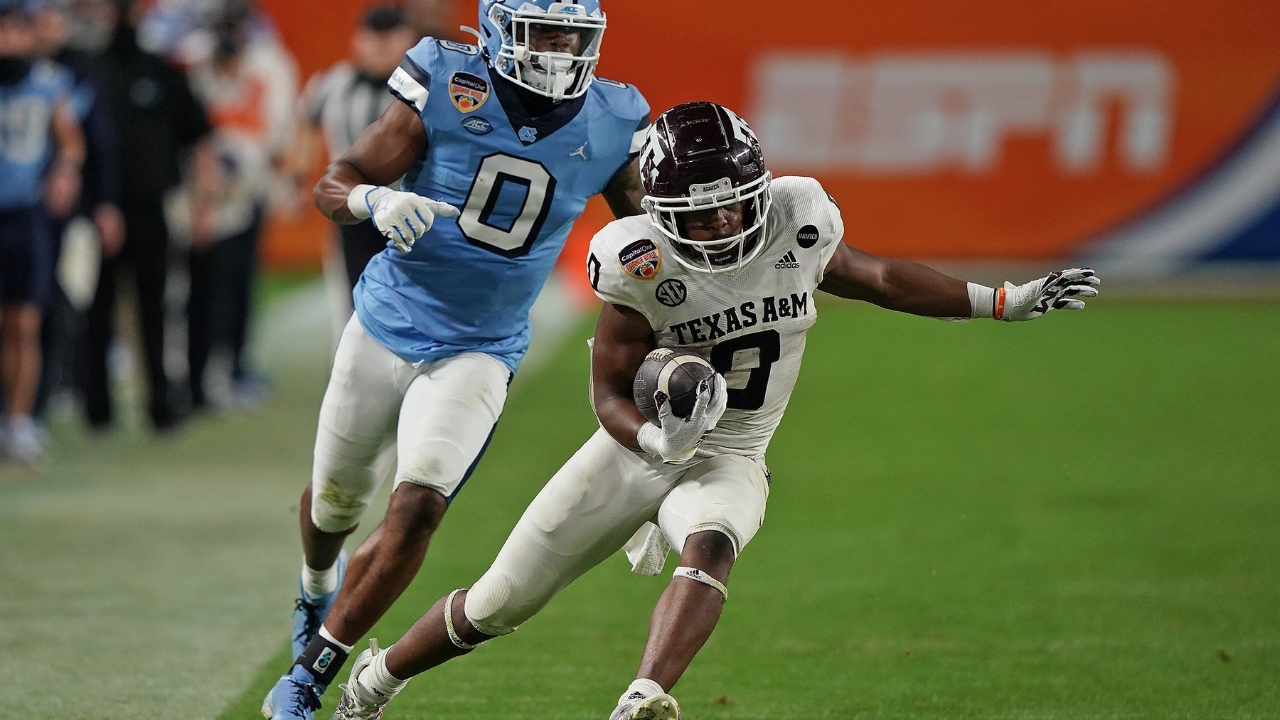 Photo by Jasen Vinlove/USA Today Sports
Texas A&M Football
A more explosive offense could launch A&M into championship contention
---
Frequently getting 20 means winning big at the blackjack table. And on the football field.
If Texas A&M is to remain among the nation's top five in 2021, the Aggies may need to get 20 much more often.
The definition of "explosive plays" varies from program to program, but everyone can likely agree that a 20-yard gain would qualify as an explosive play. Get four of those, and more often than not, a team will reach the end zone.
The four teams selected for the College Football Playoff last season all posted at least 60 plays that covered 20 yards or more. National champion Alabama had 87. Clemson had 81. Notre Dame had 62. Ohio State had 60, but that was in eight games.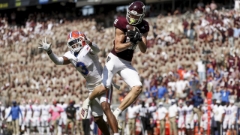 Bailey Orr/Texas A&M Athletics
A&M, which finished the 2020 season ranked fourth (AP), had 41 such plays in 10 games. Northwestern (34) was the only team in the top ten with fewer explosive plays than A&M.
Fair or not, that likely was a factor in the Aggies' omission from the playoff field last season. A&M's overall strength was ridiculously questioned because of its methodical run-heavy offense in an era of big-play, passing-oriented systems.
Greg Maddux and Tom Glavine warned us in 1999 that "chicks dig the long ball." The CFP committee digs the big play.
Fortunately, A&M might be more equipped for big plays in 2021.
Receiver Ainias Smith already has big-play ability, as do running back Isaiah Spiller and tight end Jalen Wydermyer. Running back Devone Achane demonstrated his quick-strike capability with a 76-yard touchdown run against North Carolina in the Orange Bowl.
The expected return of receiver Caleb Chapman from injury and the anticipated emergence of receiver Demond Demas figure to give A&M as much big-play potential as any team in the Southeastern Conference.
Don't take my word for it. Take Smith's.
"I feel like with an experienced offense, especially in the skill position group, we have a great opportunity to be more explosive just because of how well we know the offense, how well we're starting to read coverages before the snap is even called," Smith said. "I feel like that all has to come with experience and just being able to read defensive keys before the ball is snapped."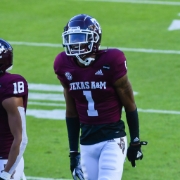 Lia Musgrave, TexAgs
Smith is particularly encouraged by what he's seen from Demas, the celebrated recruit that had some trouble adjusting to the collegiate level last season.
"I definitely like the progress that Demond is starting to bring to the table," Smith said. "He's definitely maturing. You can definitely see his play starting to elevate because of his maturity. I feel like he has a great opportunity to show the world what he's capable of."
Of course, there's the tricky detail that Demas, Smith and the other receivers are dependent on a new quarterback, who will be dependent on a rebuilt offensive line.
Reports are quarterbacks Haynes King and Zach Calzada have made significant progress. Their ability combined with Jimbo Fisher's track record with first-year starting quarterbacks (Jameis Winston, Deondre Francois) provides optimism.
The outlook might be less optimistic along the offensive line, where four starters must be replaced from one of the nation's premier units.
However, Kenyon Green, who is shifting from guard to left tackle, legitimately might be the nation's best offensive lineman. He's one of three All-Americans in 2020 returning this season along with Iowa center Tyler Linderbaum and Marshall tackle Cain Madden.
Green suggested this year's line could develop into another stellar unit.
"We can't really duplicate that same O-line, but we can work on what we can get better at as a group with this unit," he said. "With that, we're just working on the fundamentals as always as a unit so we can have a connection, a bond like we did the last year or so.
"(Projected starting center) Luke Matthews is doing a phenomenal job coming back from his injury. He's doing a great job. I'm not going to put people in places. I'm just out there playing. I feel like he's doing a great job, and we're getting better as a unit."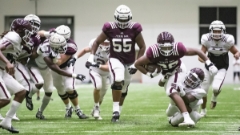 Texas A&M Athletics
Next season's offensive line won't necessarily be required to be as dominant as last year. Effective would be sufficient for high-caliber running backs to break off runs of 20 yards or more.
Effective would give a new quarterback time to find fast receivers for big gains.
The closer potential and possibilities are examined, the more explosive A&M's offense projects.
The Aggies could increase their 20-yard gain output by 50 percent. They could even double it.
If that happens, a championship could be in the cards.
Never miss the latest news from TexAgs!
Join our free email list
PRESENTED BY