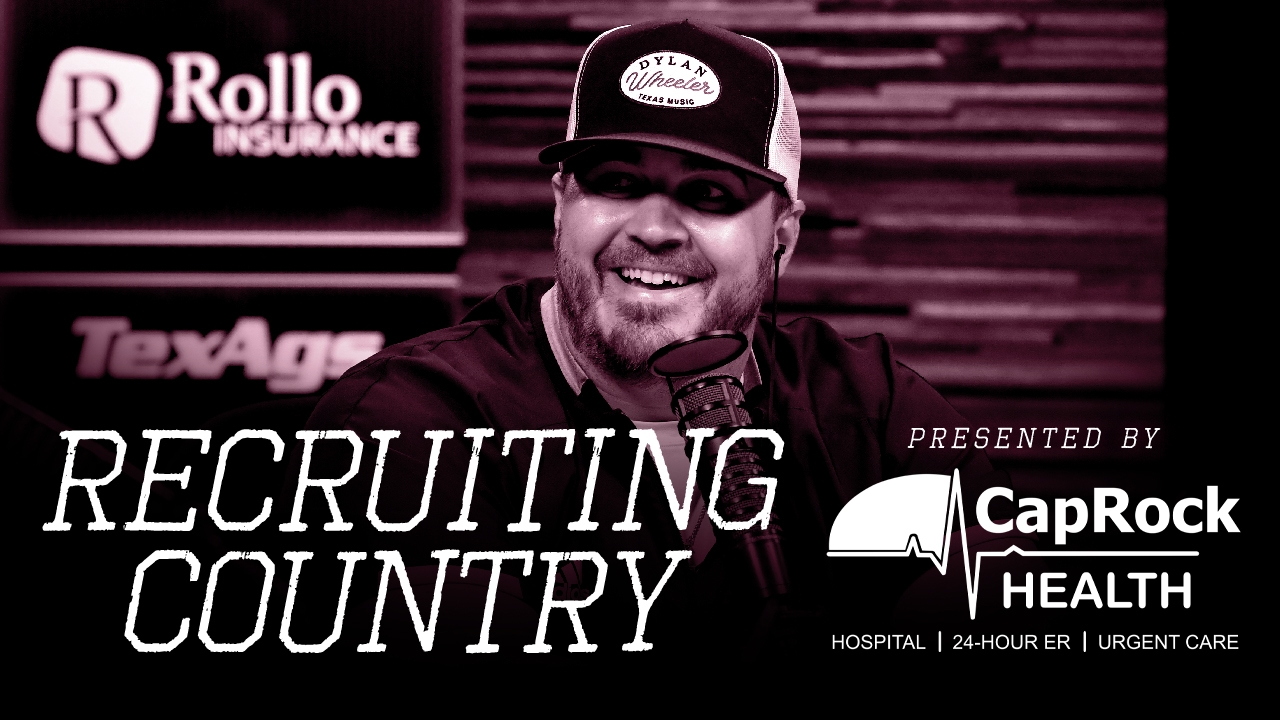 Photo by Jamie Maury, TexAgs
Texas A&M Football Recruiting
Recruiting Country: The latest recruiting news surrounding the Maroon & White
---
Key notes from Recruiting Country
I left on Sunday to see my family for Easter and stayed in southeast Texas for a few days to see five high schools down there. We've unofficially started our spring tour, and there's no set schedule right now. I saw Bryan High this morning, and coach Rogers is excited because the talent on that roster is the best they've had in a long time. I'll see more local schools this week, including A&M Consolidated and Lexington, later this week.

There's not much "new" as far as breaking news. Kids continue to schedule official visits and schedule Zoom calls. Bryce Anderson‍ spoke to me this week, and he talked about how things are evolving. He talked about name, image and likeness, and that's about the third or fourth kid that has said something about A&M making a presentation like that.

Jaylon Guilbeau‍ has not stopped speaking with A&M, and I would not be surprised if he came to College Station for an official visit despite being a Texas commit. You'll see a bunch of kids take their visits to other places. The time frame to be recruited as an athlete is extremely small. You need to go see the schools, and this is the only time in your life to do it.

Bryce Anderson said he'll make a decision in August or possibly wait until his Under Armour All-American jersey presentation. That's the vibe I'm getting from a lot of kids right now.

These summer visits will be huge for Texas because these prospects have never seen that coaching staff in person, ever. For A&M, the consistency will probably help them out.

Across the board, I think you'll see decommitments like never before because of the nature of this thing. We still don't know if the NCAA will allow this open period to stay open very long. If the NCAA doesn't extend it, we'll see the transfer portal double and triple in size.

Can you build a roster to win taking transfers? I'm not sure how many, but I think you'll see teams leave a spot or two open going forward as the transfer portal become more and more part of the recruiting strategy.

Bryce Foster‍ has some bear paws on him. He wants to win a track national championship and a football national championship. Later on, he wants to win an Olympic gold medal and a Super Bowl. He's one of the few kids that has a legitimate shot at doing all of that. The addition of the Foster family will have a positive impact on the Texas A&M football program as a whole.
Never miss the latest news from TexAgs!
Join our free email list