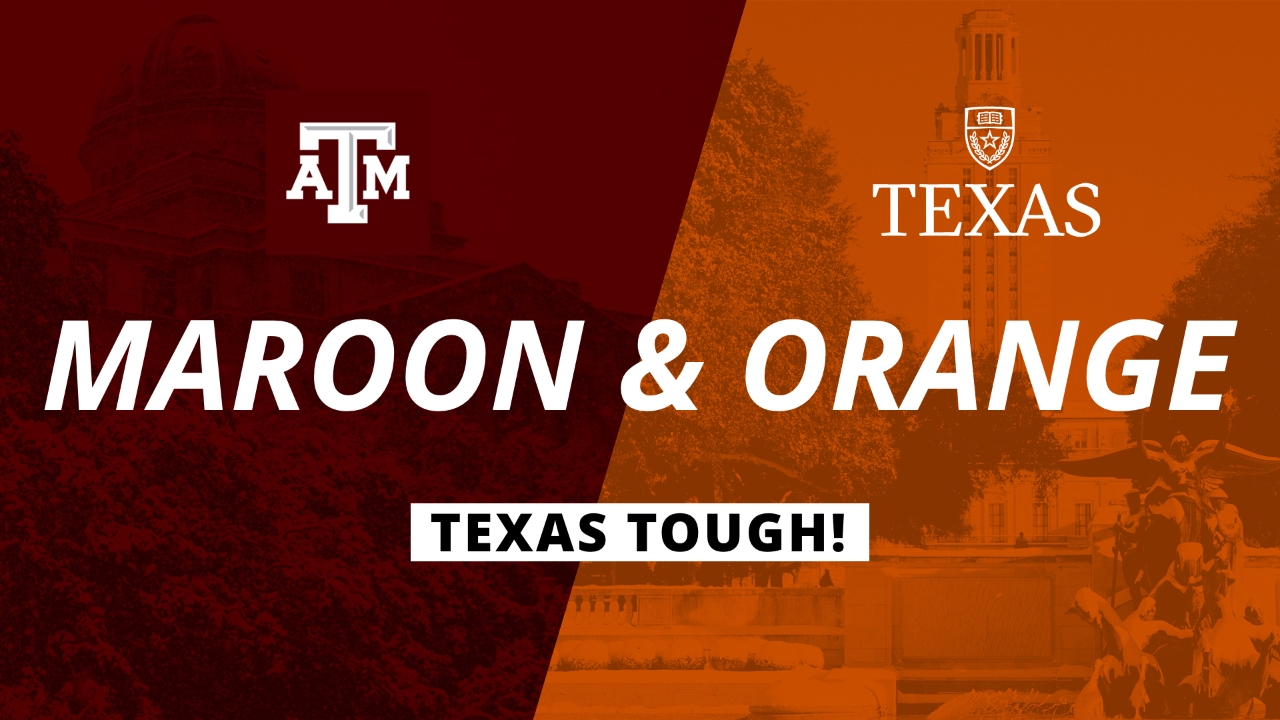 A&M matching donations to 'Maroon & Orange: Texas Tough' storm recovery for students
---
Maroon and orange are two colors that typically don't go well together.
However, Texas A&M University and the University of Texas at Austin have partnered to raise money for those impacted by February's winter storms.
Millions of Texans were affected by historically low temperatures during the storm, and students in College Station and Austin were no exception. As a result, the two universities have launched the "Maroon and Orange: Texas Tough" fundraiser.
Donations to the fundraiser will provide relief to students who have been affected by the crisis.
To be more specific, the donations will help Aggies and Longhorns navigate repairs, pay off looming bills, alleviate with food insecurity and other unexpected costs in the aftermath of the storm.
The Texas A&M community and Aggies alike can donate through Spirit of Giving. Longhorn nation can donate through the HornRaiser crowdfunding platform.
Spirit of Giving has already raised over $36,000 for Aggies, and there are seven days left to generate more funds. Conversely, the University of Texas has raised over $82,000 through HornRaiser.
Short and simple: The t-sips are winning, and we as Aggies must step up to help our own! Your donations will help current students and help fulfill the greatest of all of Texas A&M's traditions: Aggies helping other Aggies. Beating the hell outta t.u. is just an added bonus.
In addition, Texas A&M University is matching all donations through Spirit of Giving up to $15,000. The fundraising campaign ends on Wednesday, March 10.
Do your thing, Ags! As always: Pass it back!
Never miss the latest news from TexAgs!
Join our free email list