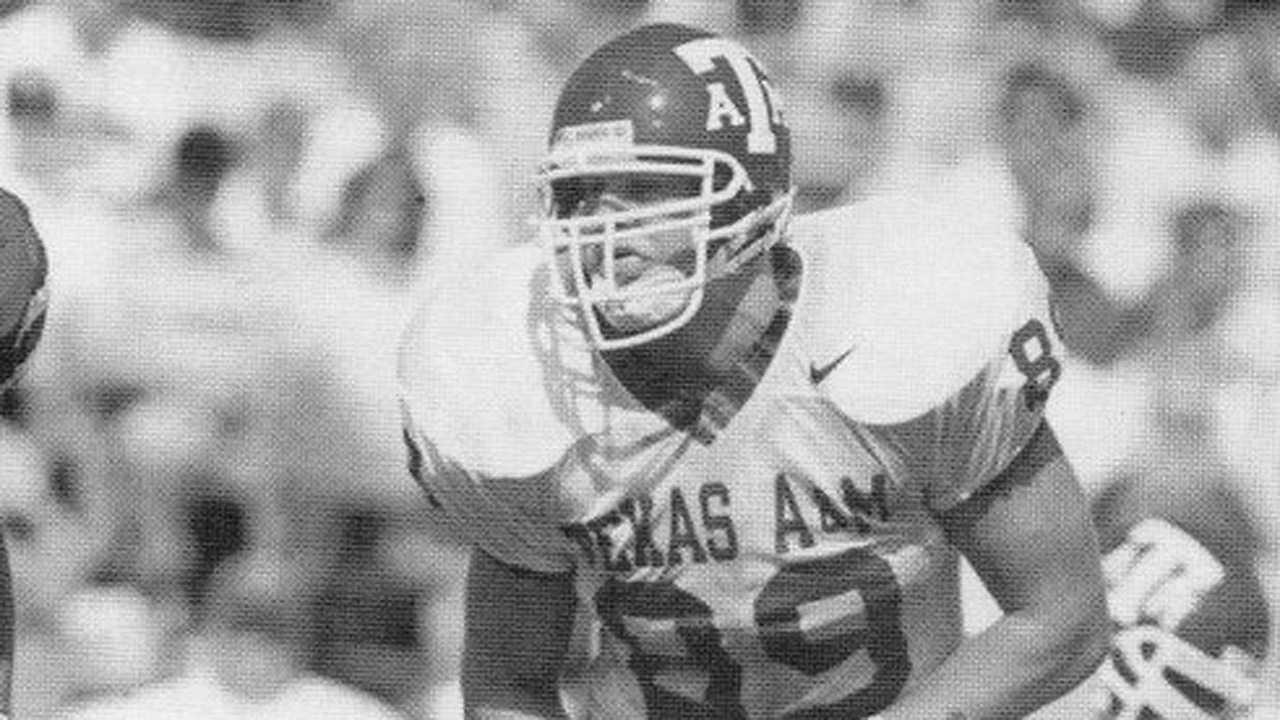 Photo by fanbase,com
Texas A&M Football
Billy Liucci reacts to the Detroit Lions hiring of Dan Campbell
---
Key notes from Billy Liucci's reaction to Dan Campbell's hiring
Dan's introductory press conference didn't surprise me at all. There were some texts yesterday in a group chat of our old buddies, and everybody was laughing. Nobody was surprised. That's just Dan being Dan. He's not going to change for anyone.

I think he fits Detroit. I thought Cleveland messed up by not hiring, but they got it right with Kevin Stefanski. He fits that city. He fits Detroit. He played there, so he has come knowledge about Detroit. I think it's going to be a nice marriage.

It's not going to be easy, and Detroit is one of the toughest jobs in the NFL. Still, there are many jobs in both college and pro that are good today that were once deemed impossible. Look at the Browns. They were a couple of plays away from beating the Chiefs last week. The Bills have been a laughing stock since the Jim Kelly, Thurman Thomas and Marv Levy era. Look where they're at. Somebody will get it right in Detroit, just like somebody will eventually make the Texas Longhorns relevant again if you keep swinging at it. You have to get the right fit at the right time, just like A&M when they went and got Jimbo. I think Detroit has committed to Dan long term, and that's a good thing.

Dan is not going to be polished with the media. He is going to be blunt. He is going to drop a cuss word here and there and apologize for it right when he says it, but he's really not going to care.

His players are going to love him, and they will play hard for him.

Where Dan is underestimated is as a play-caller because he hasn't done that before. His experience under Sean Payton is huge. That's the same coaching staff that produced Joe Brady. There is a reason why Dan Campbell was higher up in the pecking order on that coaching staff in New Orleans, and it's not just because of age. From talking with Dan, they were impressed with what Brady did at LSU, but they also understood what he was doing because it was a derivative of what they were doing under Payton with the Saints.

I think the Lions' offense will be better than people think.

I think giving Aaron Glenn his shot at defensive coordinator is also very exciting. Glenn learned under Dennis Allen, who is a head coach and has been a terrific DC. AG's history as a player will help too. Having a future head coach as your defensive coordinator leads me to believe this is going to work.

One thing I know about Dan: With every fiber of his being, he is going to try and make it work. If he has to sit up there for 20 hours a day, he will. That's just what he does. He'll figure it out. To hear the amount of grinding they did under Sean Payton would surprise you because of the hours and work they were putting in. Dan will outwork probably anyone who has sat in that chair, including Wayne Fontes.
Never miss the latest news from TexAgs!
Join our free email list