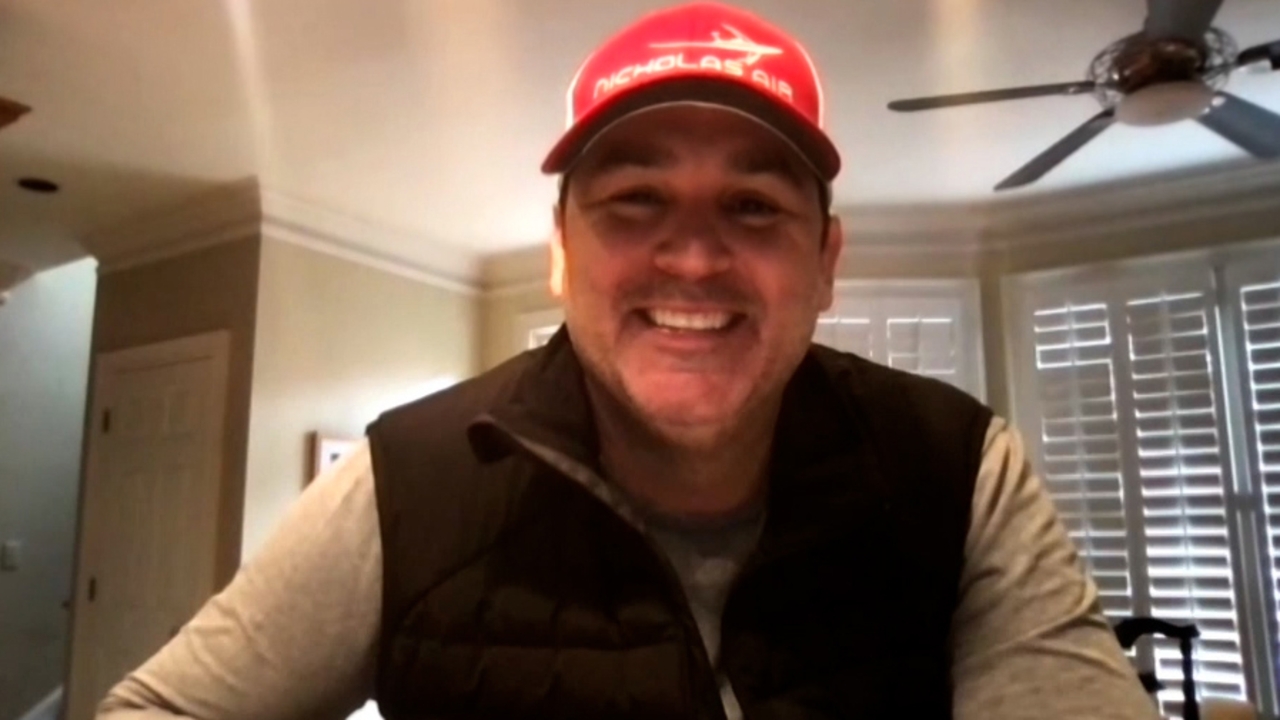 Texas A&M Football
TV's Tom Hart analyzes the SEC's most intriguing bowl matchups
---
Key notes from Tom Hart interview
I was supposed to have Missouri-Iowa in the Music City Bowl, but that got canceled. It would've been a fun regional rivalry because they would've been playing their neighbors. We've been without fans all season long, but I was thinking about more fans traveling for bowl games. I know the SEC is fantastic, and people travel to away games. However, I still think if you were playing a game within four hours, you'd have a lot more people drive over to see another college campus. When both parties are needy, you can throw together a schedule and get good quality opponents. I'd like to see more of that. It would be neat to share the money and get more of your regional rivals to play games like this.

I'm looking forward to calling the Outback Bowl. I'm actually traveling to that game to see Indiana and Ole Miss in Tampa Bay.

Matt Corral had a six interception game vs. Arkansas, and then he threw five vs. LSU. It is proven that Lane Kiffin is going to stick with him. After that Arkansas game, we talked with Kiffin, and he thought maybe taking him out after that fourth or the fifth. There is a good quarterback behind Corral in John Rhys Plumlee, and Plumlee might be right for a transfer because he can absolutely play.

We can't really set any parameters for what is important vs. what isn't. Can you carry any momentum over to next season? Will there even be spring football? Will we have to flush this season? We don't really know. I asked a coach if you could learn anything from this season, and he said to wad it up, burn it and throw away the ashes. That's how a lot of programs outside of the top ten feel. For 115 other teams, just like the majority of us in this country, they're just going to rip the calendar off of the wall and forget it ever happened.

I'm not surprised there haven't been many opt outs for the Aggies because it's a program with momentum. You still have to have play well in the bowl game. It's a matter of investment. It is a great sign to have players that have invested in the program. Winning and being a good teammate matters.

When you go to practices around the country, they mostly look the same — the 1s vs. the 1s and the 2s vs. the 2s. The guys on the sidelines are usually playing grabass. The first time I ever went to an Alabama practice, it wasn't like that. Everyone is invested. Everyone has buy-in. From the star to the guy pouring the water. Good programs have that buy-in from the top all the way to the bottom. That's what you're seeing with Texas A&M. They've had such a great result this year and will likely have success next year and for years to come.

This morning, I was listening to a program that had a Big 12 guy on there, and he was complaining about the national perception of Big 12 defenses and how they don't get any respect. He wanted to give credit to Oklahoma's defense. You might have a case during the regular season, but going into a bowl game vs. Dan Mullen's Gators is not the time to be riding that line. The over/under would have to go over 80.0 for me to worry about the over not hitting.

I'm anxious to see what Georgia does. Cincinnati is similar to A&M in that they have players that are invested in the program. Georgia has had players opt out. If the guys still there were so important, they would've been playing two months ago. I'm interested to see what kind of interest Georgia shows up with. If Cincinnati wins big, it could bolster the American's reputation more than it could hurt the SEC's. If Cincinnati and A&M both win big, that could be a reason for people to start calling for an expanded playoff.

As we know, anything can happen once you get into the playoff.

I talked to Buzz Williams yesterday, and I have the Aggies game at LSU tomorrow. There are a lot of good teams in the league record-wise, but we don't know what those numbers mean just yet. We will find out very soon.
Never miss the latest news from TexAgs!
Join our free email list