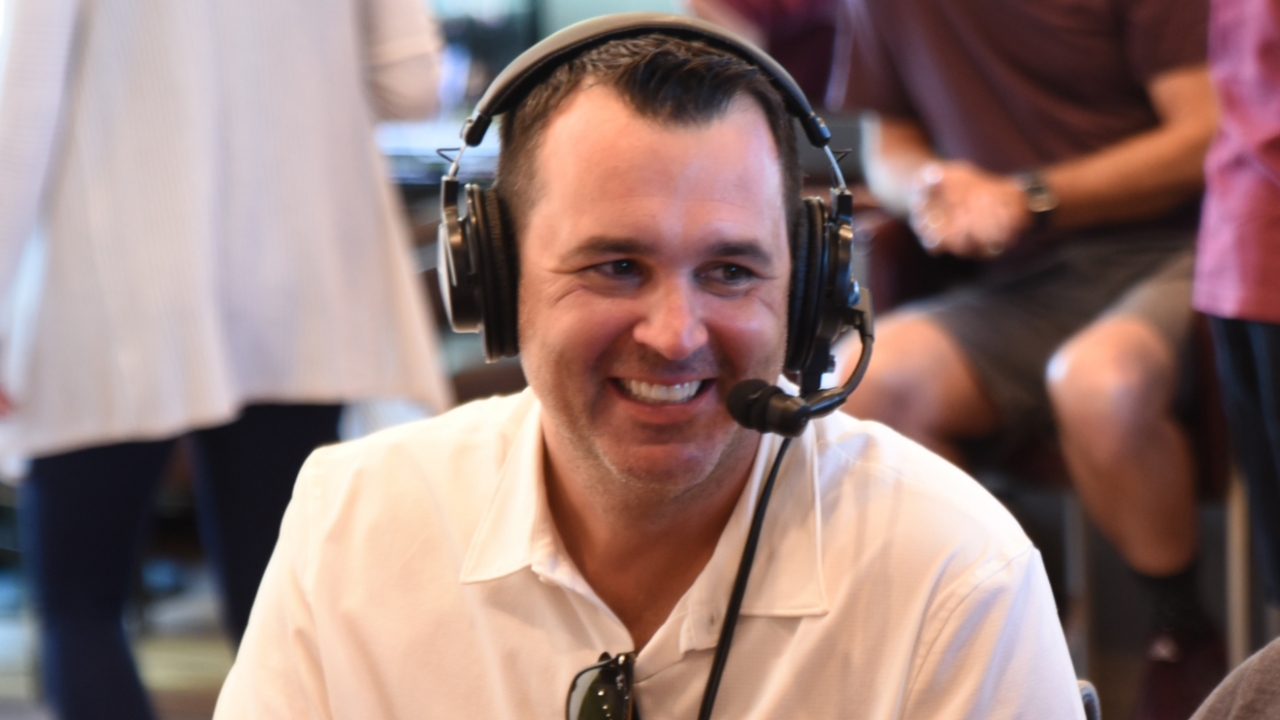 Texas A&M Football
Tom Hart discusses possible scenarios facing Texas A&M ahead of first CFP poll
---
Key notes from Tom Hart interview
If you changed the channel off Alabama-Kentucky, then you missed our small talk about Taco Bell in the second half. I digress. We talk about COVID-related issues. If it impacts your quarterback, then you're going to have issues. I think everyone understands that. But there are other places as well. That's what happened with Kentucky this week on special teams. They had a lot of people out with the virus. Was Kentucky going to beat Alabama? Probably not. Still, the things you take for granted, like a chip-shot field goal, became difficult. They kept shooting themselves in the foot.

In my opinion, Alabama is the runaway top team in the country. Ohio State got tested this week with Indiana, and I have been impressed with that Indiana team. Clemson hasn't played in a couple of weeks. That said, you never know when this virus could sneak into your program, and that might happen to Alabama down the road. If it does, they're beatable. Until then, Alabama is the top team in the country.

Texas A&M needs to be ahead of Florida. People out there keep saying Florida has been better since the two played. I would buy into that if we were at the end of the season and had fuller resumes to compare. We're six games in, and that's a significant percentage of their season in 2020. They have a head-to-head win over Florida. What this argument boils down to is fans on social media arguing. Here's the deal: If Florida beats Alabama in the SEC Championship Game, the Gators are in. A&M needs to worry about what's happening in the ACC because if Clemson beats Notre Dame again, then both of them could get in. Perhaps the Florida State-Clemson game getting postponed helps A&M? Who knows.

If the committee has Indiana as a top-ten team, then they can rank Ohio State higher because that would've been a "deserving, close win between two good teams." We'll learn more about it all on Tuesday night, but don't tell my bosses this: I don't ever pay attention to any of these rankings shows.

Let's hit the pause button on JT Daniels and Georgia. There are a couple of things that give me pause. JT Daniels doesn't have the track record of being a wildly successful quarterback at this level. He was forced into action as a true freshman at USC, and he played like a freshman. That's not to say he could and will get better. Then, this was against Mississippi State who had limited numbers this week. It was a remarkable game from Mississippi State offensively, but JT Daniels played well against that Mississippi State defense. It was an embarrassing performance in the run game for Georgia. Whatever happened with JT Daniels, whether the doctors not wanting to clear him or Georgia wanting to wait, he still had to earn the job in practice. He had to pull away. If he's the same as Stetson Bennett, but he's not healthy, you're going to play the other guy. He's in there now, and he played well. You still have to take in consideration who was across the line of scrimmage.
Never miss the latest news from TexAgs!
Join our free email list