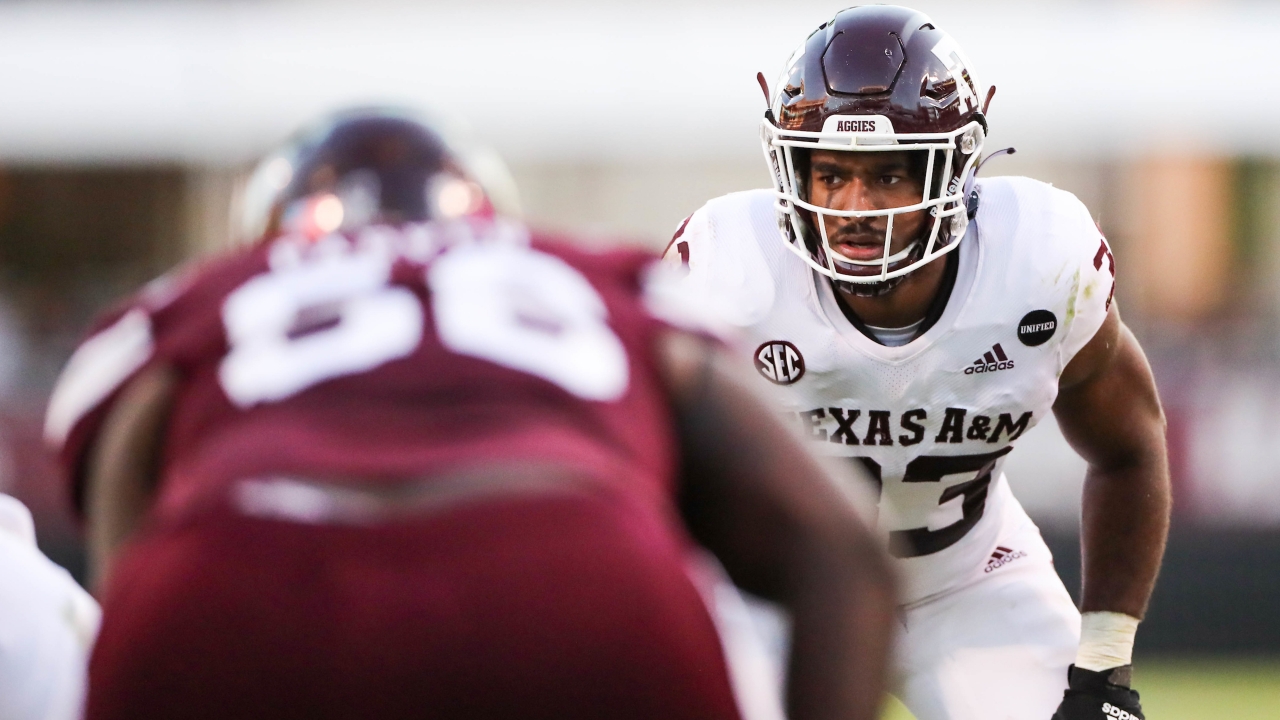 Photo by Craig Bisacre
Texas A&M Football
Learned, Loved, Loathed: Texas A&M 28, Mississippi State 14
---
The Starkville jinx was put to rest. The once-beleaguered pass defense was dominant in coverage and with pressure. Isaiah Spiller was amazing again.
There was a lot to love in Texas A&M's 28-14 Southeastern Conference football victory over Mississippi State. There was also a lot to be learned.
And by looking really hard, there were even a few things to loathe.
What we learned
The Aggies have a pass rush: All the hints that A&M could get to the quarterback came to fruition. The Aggies swooped in on Mississippi State quarterbacks to register six sacks. They did it with a three-man rush, a four-man rush and with blitzes. Buddy Johnson and Micheal Clemons colluded on a sack and fumble that set up A&M's final touchdown. A&M also was credited with five quarterback pressures.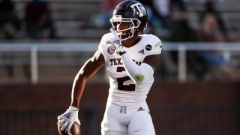 Craig Bisacre
Chase Lane is really fast: Defensive backs can chase Lane, but they probably won't catch him. Lane showed off his impressive speed with a reception on a crossing pattern that he turned into a 51-yard touchdown. A couple of Mississippi State defensive backs looked to have an angle on him but still couldn't stop Lane from reaching the end zone.
A&M's pass protection is really good: Not only has A&M allowed just one sack, but the offensive line has thwarted two of the best pass-rushing teams in the SEC. Mississippi State entered the game with an SEC-leading 12 sacks. The Bulldogs were unable to get to quarterback Kellen Mond. That's a heck of an encore from last weekend when the Aggies held off Florida's pass rush, which was averaging four sacks per game before facing A&M.
What I loved
Isaiah Spiller: The sophomore runs with conviction. He carried seven times for 54 yards on the Aggies' 8-play, 66-yard drive for their first touchdown. He went on to rush for 114 yards on 18 carries for two touchdowns. Spiller has exceeded 100 rushing yards in three of A&M's first four games. He's rushed for 430 yards through four games.
Linebacker play: Aaron Hansford and Buddy Johnson both had strong outings. Hansford had nine tackles, a sack and was credited with a quarterback pressure. Johnson had 12 tackles, a sack, forced a fumble and broke up two passes. They were key figures in holding Mississippi State to minus-two rushing yards and just 217 yards of offense.
Special teams: Chris Russell blocked a punt to set up a point-blank touchdown. Ainias Smith had a 22-yard punt return. Nick Constantinou averaged 43.4 yards on five punts. He killed two inside the 20-yard line. One was down at the 6-yard line.
What I loathed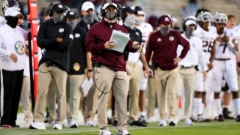 Craig Bisacre
Penalties: The number wasn't overly alarming — five for 40 yards — but some were costly. A holding penalty wiped out a 50-yard pass play that would've put A&M at the Mississippi State 2-yard line. Two — a false start and a delay of game — were on the same series that went nowhere. Another was on a Mississippi State punt that resulted in the Bulldogs retaining possession of the football. There were actually three separate penalties on that one play.
Playcalling: A&M's running game was dominant in its previous game. So, of course, the Aggies passed on their first five plays. The opening series consisted of three passes for 1 yard. The Aggies averaged 5.5 yards per rush, but appeared quick to abandon the run. On A&M's opening drive of the second half, Spiller had runs of 13 and 15 yards to help move the Aggies to a first down at the Mississippi State 36-yard line. The next three plays were passes. The third one was intercepted and returned for a touchdown.
A&M allowed a touchdown pass: Yeah, it came in the fourth quarter when A&M was in control. True, giving up a single touchdown pass is a successful day any day, but it would've been satisfying to deny Mike Leach's offense even one score.
Never miss the latest news from TexAgs!
Join our free email list