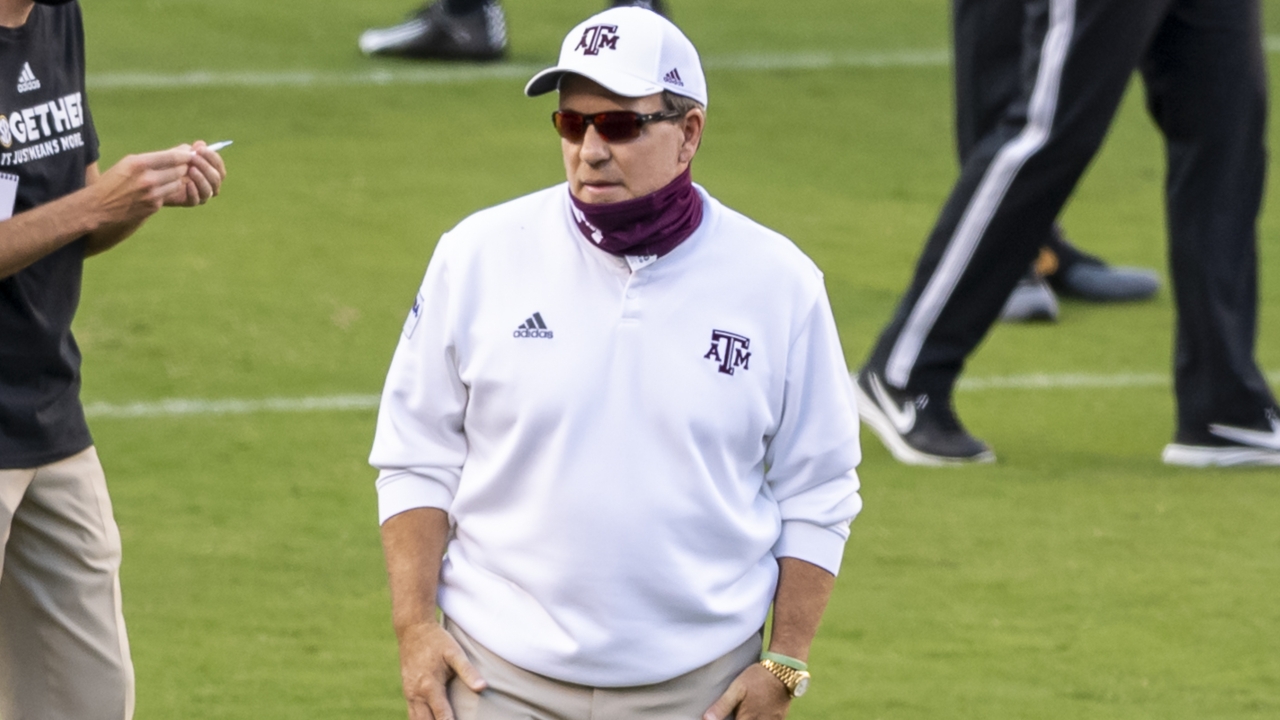 Photo by Maria Lysaker-USA TODAY Sports
Texas A&M Football
Fisher focused on turnovers, creating big plays with No. 2 Tide on tap
---
Making big plays and avoiding big mistakes and two vital — and obvious — keys to pulling off big upsets in college football.
Texas A&M coach Jimbo Fisher on Monday acknowledged the Aggies must do both when they face No. 2 Alabama on Saturday in Tuscaloosa.
"Turnovers and big plays affect the game more than anything," Fisher said in a press conference. "You look at every game. That's your biggest things.
"We've got to take care of the ball on offense. Not give them those opportunities. You have to be able to create explosive plays and stop them."
A&M has only beaten Alabama once since the Aggies entered the Southeastern Conference. In that 29-24 victory in 2012, A&M did not commit a turnover while forcing three. The Aggies also had big pass plays that covered 32, 28, 42 and 24 yards.
The Aggies struggled to do either in a disturbingly close 17-12 season-opening victory over Vanderbilt. A&M lost three fumbles and failed to convert a fourth-and-one because of another fumble.
Also, they did not produce many big plays in the passing game. A&M managed just three completions of at least 20 yards and none over 26 yards. Last year Vanderbilt allowed 45 passes of 20 yards or more.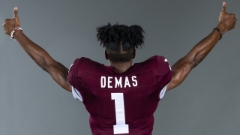 Texas A&M Athletics
The big play issue was further frustration to Aggie fans because heralded freshmen Demond Demas, Moose Muhammad and Devon Achane, all considered major big-play threats, did not get in the game.
Fisher said that was because the Aggies only ran 55 offensive plays and the game was closer than anticipated.
"We wanted to get him in there early," Fisher said. "We had a plan to get them all in there, but we didn't have as many plays. Other guys on offense were playing well. It became a very tight game and there was not a chance to break a new guy in for his first time.
"(Demas) is doing well, playing well. All those guys … I'm very happy with them. They're going to be really good football players. You're going to see them in the future. We've just got to get the right situation to get them in there. That opening game just wasn't the right time, in our opinion."
Asked whether any would play against Alabama Fisher simply answered: "Hopefully."
Aggies are also hoping quarterback Kellen Mond can avoid turnovers, a recurring problem that has been an issue often in his career.
He lost two fumbles against Vanderbilt, though one could be blamed on left tackle Dan Moore for allowing a blindside hit.
However, Mond lost a fumble at the end of a 12-yard scramble. He also fumbled on fourth-and-one at the Vanderbilt 35-yard line. Had he executed the zone read he likely would have run for a touchdown. Instead, he recovered but was short of the first down.
"He's got to take care of it," Fisher said. "Two critical turnovers on the fumble on the slide we can't have. Him and the back on the pull mesh. We're pulling it and it's going to be a touchdown. We've got to get that ironed out."
"You've got to be perfect as a quarterback. That's just the way you've got to play. That's the way you've got to think."
Like many quarterbacks, Mond has a history of turnovers against Alabama's typically suffocating defense. He threw an interception and lost a fumble in a 27-19 loss to Alabama in 2017. He had two interceptions in a 45-23 loss in Tuscaloosa in 2018.
A fumble by Spiller was the only A&M turnover in a 47-28 loss last season.
"As a quarterback, you can have 100 plays and you can play 97 of them perfect," Fisher said. "There's two or bad three plays — you touch the ball every time — that can affect the outcome of the game no matter what the scenario is. You have to understand that. You've got to be perfect as a quarterback. That's just the way you've got to play. That's the way you've got to think."
Notes: Senior defensive back Clifford Chattman has decided to opt out this season. He's the sixth A&M player to opt out. … Fisher said receiver Hezekiah Jones and center Luke Matthews are out with injuries. … Fisher said the offense's target was to run between 75 and 85 plays per game. Again, that's at least 20 more than was managed against Vanderbilt.
Never miss the latest news from TexAgs!
Join our free email list
PRESENTED BY