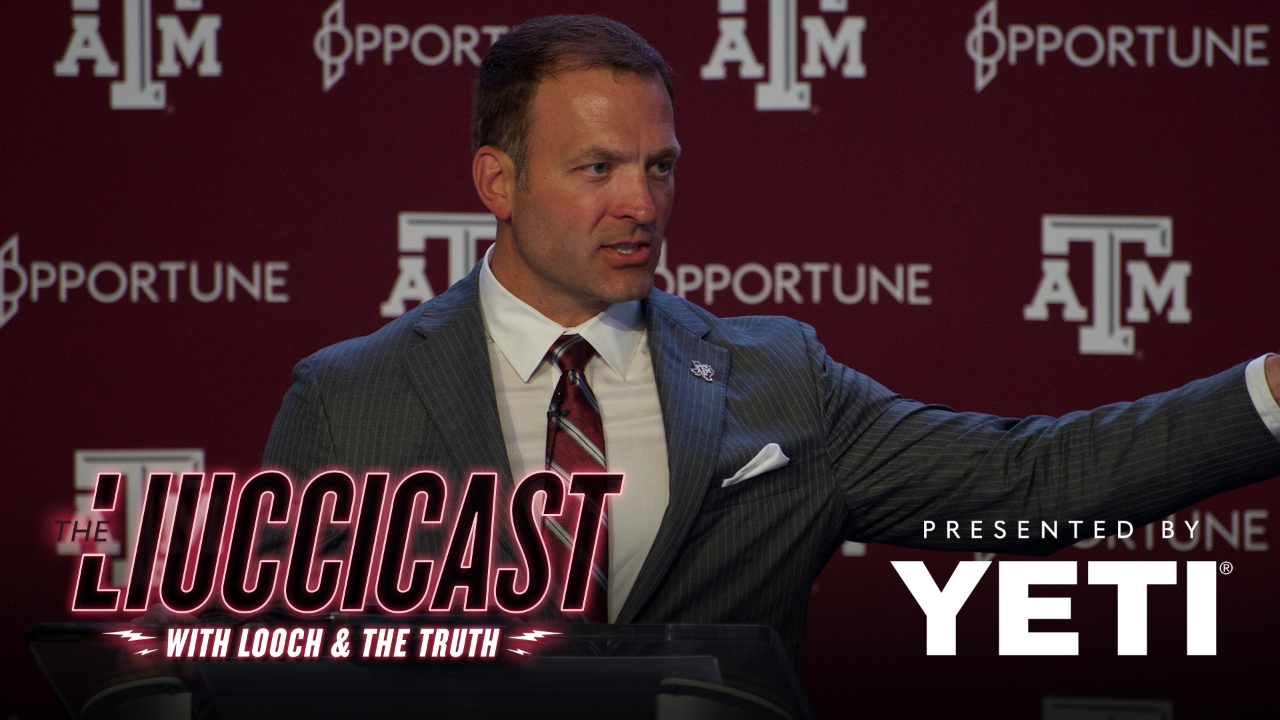 Texas A&M Football
Ross Bjork offers inside look at A&M's handling of COVID-19, capacity decision
---
Texas A&M Director of Athletics Ross Bjork joined this edition of the LiucciCast to discuss how the athletic department is constantly adjusting and adhering to the protocols necessary to ensure that college athletics return as soon as possible.
---

Key listening points from the LiucciCast with Ross Bjork
(1:40-3:47) On when the Big Ten/Pac-12 cancelation was going down
(4:14-5:52) On if he thought Big Ten/Pac-12 was an attempted leverage play against SEC
(6:45-8:32) On if anything has ever prepared him for the COVID-19 pandemic
(9:33-11:47) On hectic nature of changing schedule and adding new games
(13:07-15:58) On managing having athletes on campus during the pandemic
(16:57-19:08) On how Aggie Athletics is staying ahead of COVID-19
(19:29-21:22) On his biggest concern right now
(22:05-23:27) On constantly adjusting now that students are back
(24:33-26:44) On 30 percent capacity limit at Kyle Field
(28:28-31:34) On social unrest and speaking with student-athletes
(32:30-34:35) On getting to know Jimbo Fisher
(35:21-37:28) On excitement for men's and women's basketball
MESSAGE FROM OUR SPONSOR
Welcome back to The LiucciCast, presented by YETI, Built for the Wild. Visit yeti.com to check out gear that'll help you travel farther, camp longer, and live harder. No matter where the wild takes you, YETI is ready to tackle your next adventure head on.
Never miss the latest news from TexAgs!
Join our free email list