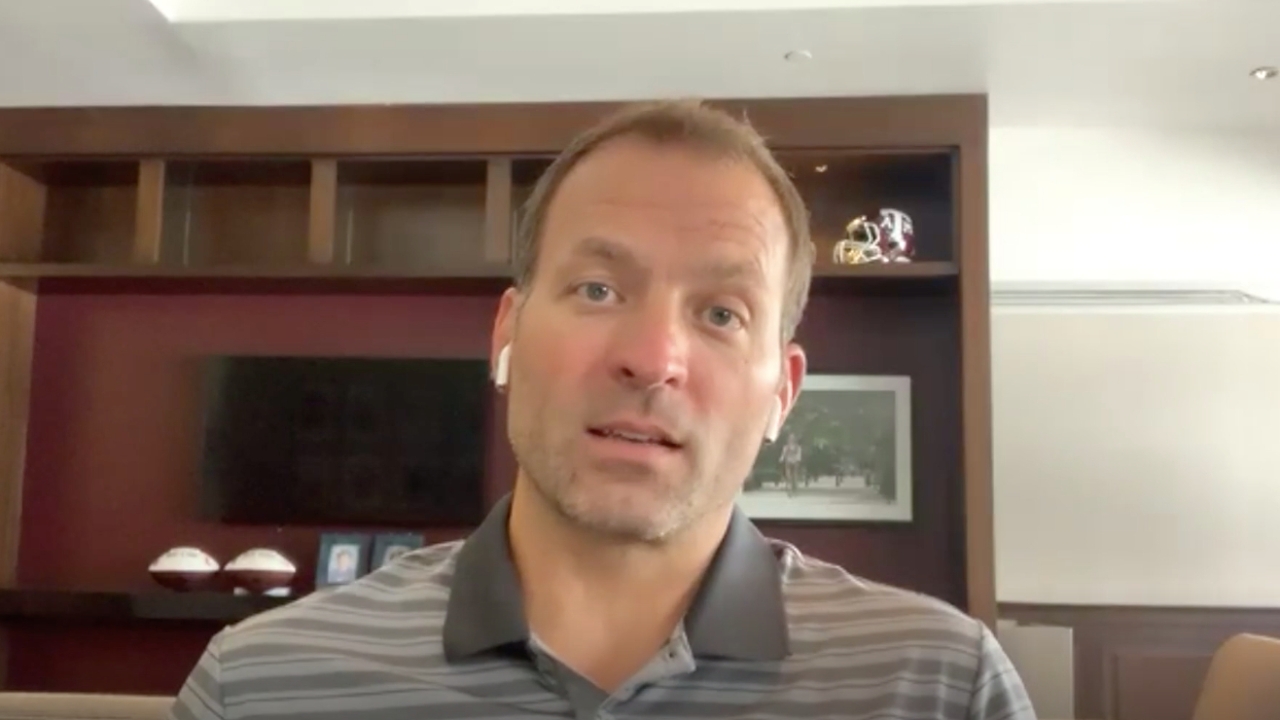 Texas A&M Football
Bjork addresses questions, new details following changes to SEC's 2020 plan
---
NOTE: Press PLAY above for the full video of Ross Bjork's press availability.
Although the football schedule would seem to indicate Texas A&M will open the season against Arkansas on Sept. 26, Athletic Director Ross Bjork on Friday said that isn't necessarily the case. Speaking about various topics a press conference via Zoom, Bjork said he's uncertain how A&M's schedule would be affected by the Southeastern Conference's move to an all-league, 10-game format.
The SEC announced on Thursday that member teams would cancel four non-conference football games and add games against two league opponents in an attempt to play a season amid the threat of the COVID-19 pandemic, which has caused more than 150,000 deaths in the United States.
Though declining to give actual figures, Bjork said there are currently just "a few" positive COVID-19 cases within Texas A&M's entire athlete department.
However, an increase in positive cases is anticipated in college towns across the country when students arrive for the fall semester in August. Consequently, the Southeastern Conference opted to delay the football season from Sept. 5 until Sept. 26.
A&M is currently scheduled to face Arkansas that day. However, Bjork warned that could change.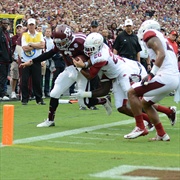 Andrew Kilzer, TexAgs
"I'd say right now we need to anticipate that (the schedule) will look completely different," Bjork said. "We know what it looks like as of yesterday. I'm not sure what the rhythm will be. I don't know who we'll open up with. I don't know if we'll open up at home or on the road.
"We really have no idea. Literally, we have not seen the (scheduling) models of what that looks like. We only know we'll play the eight games that are already scheduled. In what order and who the other two (opponents) are … we have no idea. Hopefully, by next week we'll have a good sense of where we're headed."
COVID-19 testing, possible outbreaks and cancelation of games, player availability, limited fan attendance, venues and matchups in future seasons were among the topics Bjork addressed during the conference.
He warned the unexpected may become the expected in this bizarre 2020 campaign in which games against as yet uncertain opponents may be played before half-empty stadiums. That is if they're played at all.
And if those games are played, there has been significant discussion about which two teams would be added to A&M's schedule. Missouri and Florida have been mentioned as likely additions, which currently includes the six SEC West Division teams and South Carolina and Vanderbilt from the East Division.
"We can have speculation about who we're going to play for those other two games. I have no idea," Bjork said. "I haven't seen a chart. You can do a Freedom of Information request if you want, but I don't possess anything related to who we're playing in those last two games to be added."
Another question is how many and which fans will be allowed to attend games. Texas Governor Greg Abbott has issued an executive order limiting stadiums to 50 percent of normal operating capacity.
Kyle Field's seating capacity is 102,733, which means more than 50,000 could attend A&M football games. That would accommodate the approximate 45,000 season-ticket holders.
Obviously, though, that would call for a dramatic reduction in the allotment of student tickets. A&M typically sets aside 34,000 tickets for students.
Bjork acknowledged many ticket holders may decline to attend games because of health concerns. Indeed, he suggested fans with higher risks avoid attending games. Senior citizens and those with cardiovascular disease, diabetes and cancer are more likely to develop serious illness if they contract the virus.
There will be several safety measures in place, including touchless entry (scanned tickets), required exit paths, hand sanitizing stations, cashless concessions and face coverings will be required.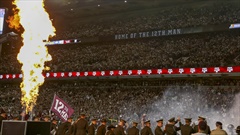 John Glaser/USA Today Sports
"The fans I talk to, the folks I interact with want the personal choice to attend or not," Bjork said. "'If I decide to attend I'll take the safety precautions. Let me decide if I want to attend.' That's the general consensus.
"We will recommend if you're in a high-risk category that you probably don't want to come this year. The face covering is going to be a requirement to enter the stadium, to walk around the stadium. We'll have ushers and lots of people reinforcing that message."
The NCAA plans for athletes to be tested 72 hours before game time. Bjork said Power 5 conference programs are in the process of finalizing other layers of testing protocols to ensure competing athletes remain as safe as possible.
On other issues, Bjork confirmed plans for A&M's game against Arkansas to be moved from AT&T Stadium in Arlington to Kyle Field this season and to Fayetteville next year.
"There's still a few technical things to go through as far as notification," Bjork said. "Arkansas, myself and (Arkansas Athletic Director) Hunter Yurachek have discussed this throughout the summer that this could be a possibility. Obviously, we have a few things to get through to make it a final. But the intent is that game moves to Kyle Field. We'll take a few days to put paper to all of that and send notification that that's the intent. Beyond that, there's a contract through 2024."
Also, Bjork has taken the position that A&M owes no financial obligations to Abilene Christian, North Texas and Fresno State for canceled non-conference games.
"This (cancelation of games) is a public health matter that is outside our control," Bjork said. "That will be our position. We will offer all three of the remaining non-conference (opponents) an opportunity to play at a different date down the road. We have extended those offers. We'll see where that goes. Nothing was accepted. That's our position. This is outside of our control and this is a public health matter."
The fourth non-conference game against Colorado at Kyle Field was canceled when the Pac-12 announced on July 10 it was going to a conference-only format.
Bjork said A&M would play a road game at Colorado next season. That game likely will be held at Empire Field at Mile High, the home stadium of the NFL's Denver Broncos.
"They have approached us about playing there and we would accept that playing in Denver," Bjork said. "That's where we're headed right now."
Bjork also said he doubts recruits would be hosted on campus this fall.
"Recruiting is shut down until end of August," he said. "We anticipate that being extended. I don't know if you'll see on-campus visitors for recruiting this fall at all.
"That begs the next question: What happens to the November signing period for all of our sports and what happens to football December signing period? We don't know yet. I think it will be tough on all of us to host visitors during the fall."
Never miss the latest news from TexAgs!
Join our free email list
PRESENTED BY