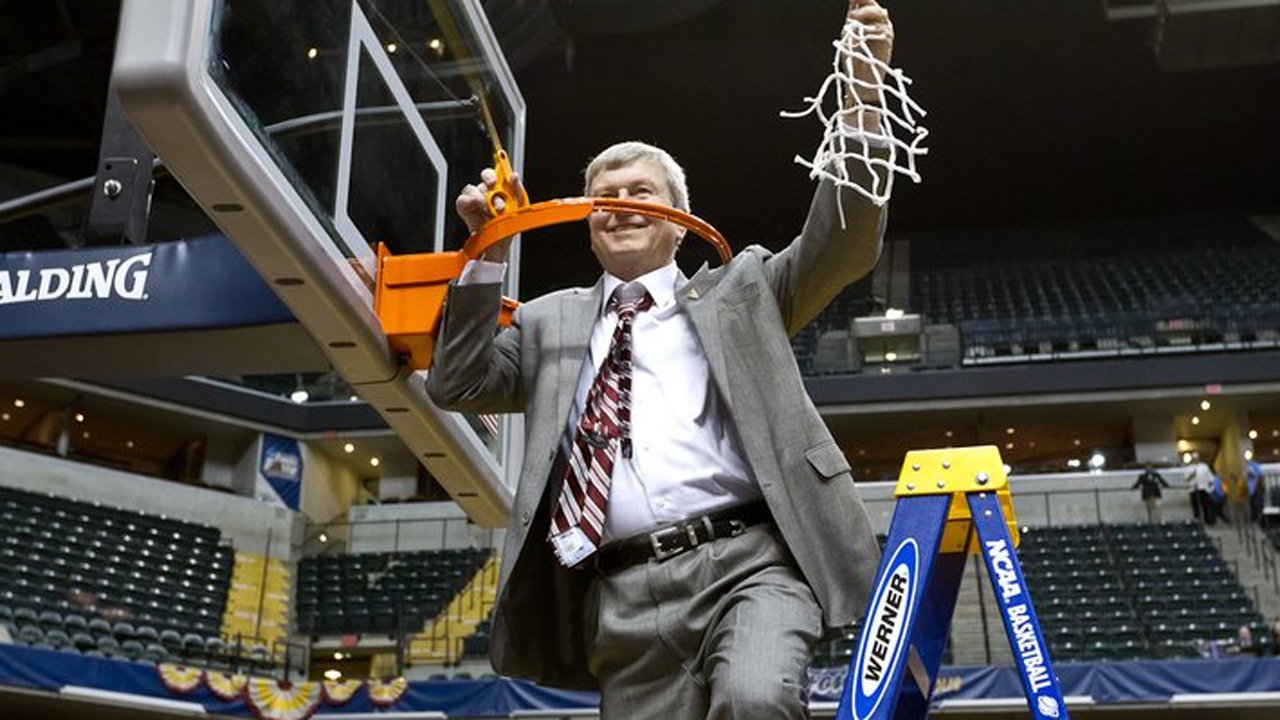 Photo by Texas A&M Media Relations
Texas A&M Women's Basketball
Coach's Take: Aggie WBB coach Gary Blair on how he's spending his down time
---
Key notes from Gary Blair interview
It's Tuesday and there's not a gym open and not a player around. What a weird time we're living in.

I've been able to do some work from home and make phone calls and stay in contact with our kids. I'm trying to get some recruiting done in this time, which is hard to do with no face to face contact. I hope as a country we are made so much better because of all of this. I hope we appreciate our time better and grow so much stronger and begin to recognize all the luxuries we have and not to take advantage of the blessings we have.

I think our players are handling everything well. They've had to put themselves aside and focus on the "we". How are our classmates, our teammates, our family and friends doing? They might be a little bored but these are 18-22 to year-olds. They have cell phones, TVs, food in the fridge, online classes so they have a chance to stay connected with everything and it gives them an opportunity to think about the future as well as the present.

Our strength coach sent out a list of things our players can do to stay in shape. The hard thing right now is for world-class athletes like track and field that can't take off multiple weeks. They have to stay in peak condition or else they fall way behind. If they postpone things like the NBA until June, that's going to really hurt some of the players. By playoff time, you're in your peak condition. By taking a huge break, that makes it a big risk. I know these athletes are going to stay in shape, but it's still a bizarre set of circumstances.

I got a chance to watch our semi-final game from the 2011 season, and it was incredible to experience it again. I had a chance to talk to some of my former players and they were watching the game at the same time as I was. I was talking with a few and commenting on the game and saying things to Sydney Colson like "that was a dumb pass!" It was so cool to be able to do that and get in contact with some of the girls from past seasons.

I think the transfer portal will be about half of what it was, and I think regarding firings, many directors know they have more important things to deal with so I don't expect to see many coaches being fired anytime soon.

In Women's basketball, players have to declare 10 days before the draft on April 17th, so I know this is a time when a lot of players won't leave college because there is the uncertainty of whether the season gets played or not. That may lead to some big-name players coming back for next season.

This break is giving me a great chance to watch old games being re-aired and reflect on some of the memories from the past years. It's given me an opportunity to get back in contact with some of my former players and to thank them for the time we spent together making memories. For me, as I get older, I know these are things I cherish more than anything else.
Never miss the latest news from TexAgs!
Join our free email list