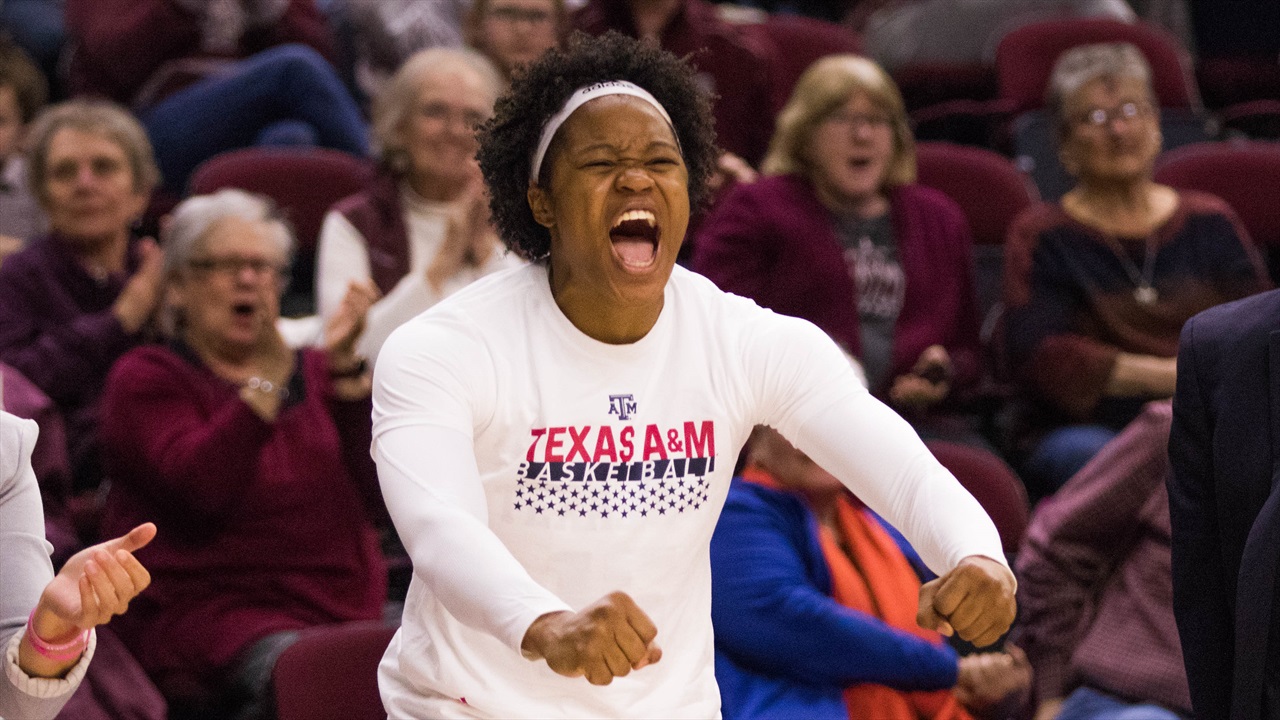 Photo by Angelina Alcantar, TexAgs
Texas A&M Women's Basketball
After a slow start, Aggies decisively take down Florida, 69-42
---
Sunday afternoon, the No. 12 ranked Texas A&M Aggies (15-3, 3-2) gave the Florida Gators (11-8, 2-4) all they could handle in a decisive 69-42 victory at Reed Arena.
Few would have predicted this outcome after the Aggies' slow start in the first quarter, where they shot an underwhelming 20% from the field. With 6 lead changes, this ballgame was back and forth before the Aggies began to physically dominate in the paint. After losing their best player and the top scorer in the SEC, Chennedy Carter (who averages 18 points per game), the Aggies needed to make a decision to take control, be confident, and execute.
N'dea Jones continued to dominate in a performance that boasted her sixth consecutive double-double, where she led both in points (19) and rebounds (13). Jones explains how critical the team's perseverance was in shooting the ball.
"We felt like the shots that we were taking were still good, they just weren't going. Our mindset was just to keep shooting because eventually, the ball would just go in. We knew that we needed to get offensive rebounds if the ball wasn't going in to just help our confidence in seeing the ball through the goal. I think honestly just shooting the ball and running our offense."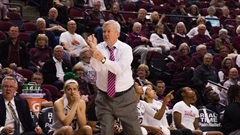 Angelina Alcantar, TexAgs
Ciera Johnson complimented Jones' performance with a double-double of her own tonight. Johnson posted 16 points and 10 rebounds. To top it off, Kayla Wells ended the game with 13 points, and Jasmine Williams scored 11 points.
This game was extra memorable for Jasmine Williams, as 11 points was a career-best at Texas A&M. Coach Blair expresses his pride over the players, but especially Williams.
"The weekend started with nothing to do with sports. On Friday night Jasmine Williams was the keynote speaker at a (1922 Fund) function. It has nothing to do with athletic funding, but for Texas A&M funding scholarships. She brought the house down on her speech. We had Ciera [Johnson], N'dea [Jones], Anna [Dreimane], and Shambria [Washington] attend as well. We are so much more than just a basketball team with wins and losses. Jasmine Williams might be our most valuable person, I didn't say player. Sometimes, that's what the senior that realizes what education, what her role is on the team, and then all of a sudden she just had a perfect weekend."
The Preseason Player of the Year, Chennedy Carter is still in the process of recovering from her sprained ankle and was unable to play in Sunday's game. However, her ankle didn't stop her from making her presence known from the bench.
Coach Blair reported that Carter's return to play is still up in the air, and will not be known until game time, Thursday night.
Continuing SEC play, the Aggies will travel to Tuscaloosa to take on Alabama on Thursday, January 23 at 7:00 PM.
MESSAGE FROM OUR SPONSOR
Special thanks to 12th Man Technology for their sponsorship of all women's basketball content produced throughout the season at TexAgs.com! For the eighth consecutive year, all WBB content will be available to you for free!
Never miss the latest news from TexAgs!
Join our free email list
PRESENTED BY