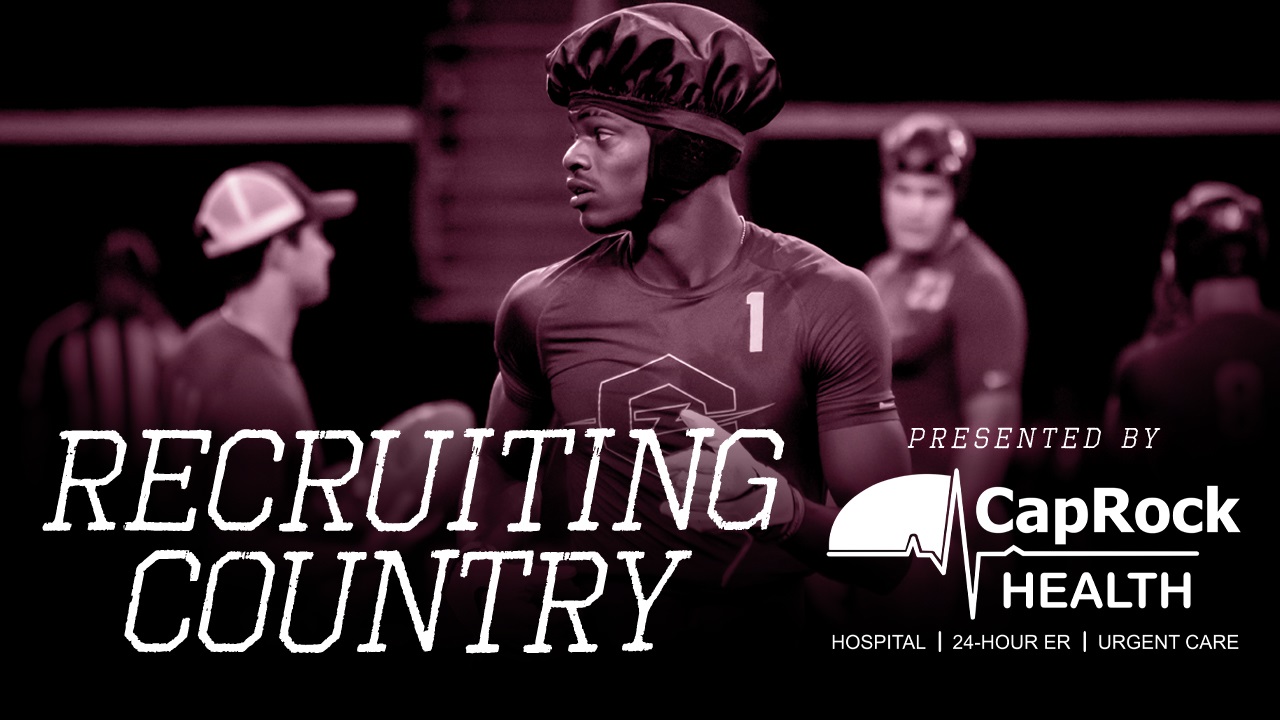 Texas A&M Football Recruiting
Recruiting Country: The latest recruiting news surrounding the Maroon & White
---
Key notes from Recruiting Country
While we were on the Beliucci hour, the Demond Demas‍ news broke. It still doesn't make sense to me how some of these facts were ignored. I wasn't sitting in the room to hear both sides. I guess it's similar to a court setting; I don't know. All I know was Demas' case going in. If Demas made this move for athletic purposes, he wouldn't pick a team like Tomball. Tomball has been .500 the past two years and isn't an elite program. Tomball is full of great people, and the coaching staff is full of great dudes. The Dunn family who took him in were incredibly gracious to do so.

My biggest issue is you can't have it both ways. The concern was if they let this open transfer happen, then it becomes about winning, but you can't say that in Demas' case. From what I understand, a lot of schools in the district vote against transfers. But when it gets to the UIL, there is no way that you vote unanimously to deny Demas. It surprises the heck out of me that they rejected him. Where's the precedent? There was more at North Forest than just Demas that transferred, and one will play at a Houston powerhouse.

I have no issue with VYPE's article, but when you start reading the quotes, you realize it's only going one way. Because of Demas' stature and profile as a player, they denied him. It doesn't matter now. They way Demas handled it was incredible, a lot better than I would've. He's a five-star player and a five-star person. This can be a huge step in maturity. It can pay dividends for him. Looking at social media, the A&M fanbase has offered them their full support, which is cool to see. They're working on getting him into College Station in January.

If you're the head coach at North Forest, how is this going to help you? You aren't going to get the kid back, and you just robbed him of his senior year. As a coach, when you have parents come to us and say "this is the best decision for our son" who am I to fight that? If a kid left, I'd look at myself and say, "what did I do wrong?"

Based on what I've gotten back from sources, there is a precedent for a civil suit. The question is, is there anything to gain from that? You can fight it, but the case wouldn't commence until way down the road, or you can get your body ready for college ball. Private school is a potential route, but I doubt he does that. I am 97% sure he doesn't play football and focuses on academics.

With Devon Achane‍, the top five holds to what I reported a while ago. He's such a cool kid to cover. He's opened up more to the media now that he's learned he's a high profile recruit. One of those top five will not get an official is it because he visited UNC. A&M will get a visit. No coach has worked harder on Achane than Darrell Dickey. Devon has been made aware of how highly valued he is at A&M. Ainias Smith's skill set is close to Achane, but Achane has the game-breaking type of speed. I'm confident he has a monster season. He's had 60+ touchdowns in two varsity season. My personal opinion is he is a top 10 player in the state. He has legit division one track speed, and he is sturdy. He has a strong center of gravity and can take some contact and keep going.

Leeland McElroy and Achane are very similar in terms of style of play. They don't run as hard as they can, but they're still faster than everyone. They have another gear that rarely comes out because it isn't needed most of the time. I love to watch him play football. He is worth the price of admission, and then some. If A&M signs him, it would not surprise me to see him on kick returns in the 2020 season and be the first person to touch the ball.

Troy Omeire‍ was hurt all summer with a knee problem. All he could do is lift. He knew he needed to drop some weight, and that's a credit to Omeire. These kids are trying to get their bodies ready for college.

I think Zach Evans‍ is a Georgia lean, and I think he goes there because of their history of producing running backs.

Watch out for Fort Bend Marshall and A&M Consolidated. Texarkana Pleasant Grove is a team to watch too. Beaumont and Atascocita will be good. All these schools have A&M targets.

Zach Evans isn't worried about how the depth chart looks or other running backs committed in the class.
A SPECIAL THANKS TO...
CapRock Health System, the only 100% locally owned and operated healthcare system in B/CS, has three convenient locations; CapRock 24-Hour ER, CapRock Hospital with ER, and CapRock Urgent Care at Century Square. CapRock's second urgent care will soon open at Jones Crossing. Visit CapRockHealthSystem.com
Never miss the latest news from TexAgs!
Join our free email list