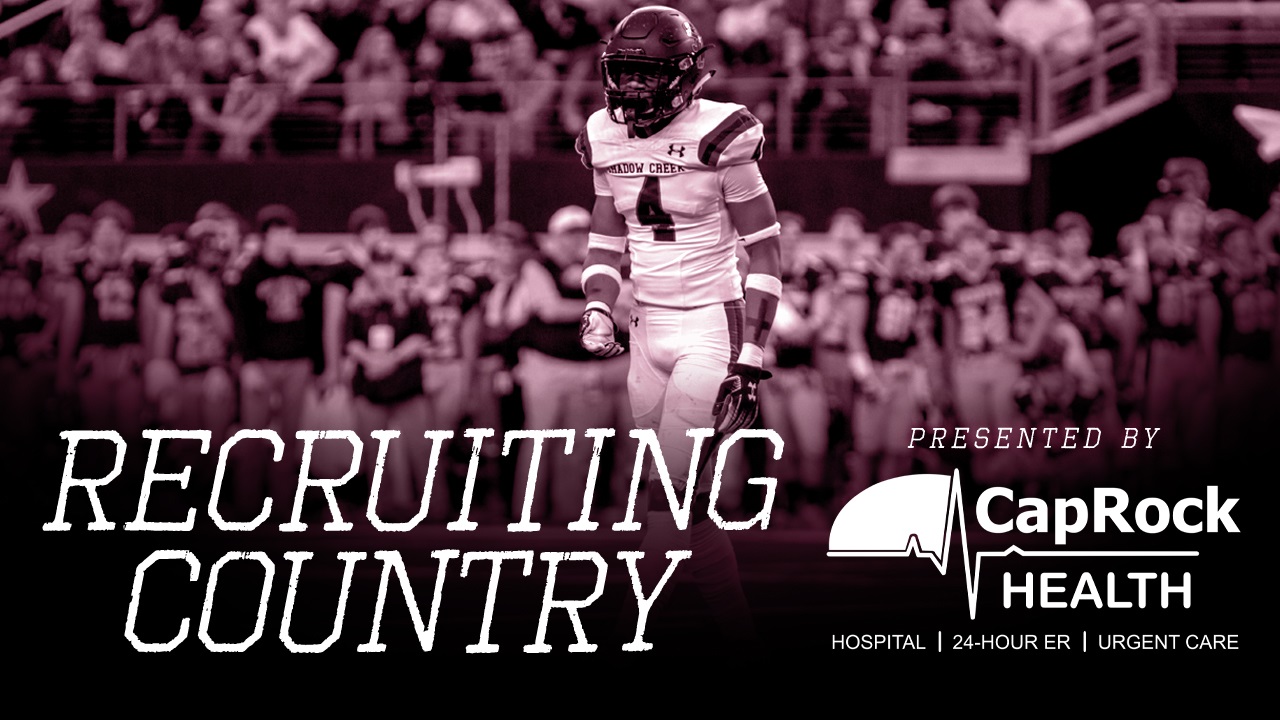 Texas A&M Football Recruiting
Recruiting Country: The latest recruiting news surrounding the Maroon & White
---
Key notes from Recruiting Country
It's been an interesting two weeks in recruiting. The latest news is the impending decision for Xavion Alford‍ (pictured above) this week. There's a tug-of-war going on between College Station and Austin right now. Whichever school Xavion picks, I do thing the other will get a visit during the season. He's torn on this, man. He wants to decide so he can focus on his season at Shadow Creek. They had a good season last year, but he wants to focus on bringing a championship back to Pearland. I think we will have a decision before the end of the weekend.

This will go a long way to determining how Texas A&M rounds out their secondary haul. A&M has communicated to Xavion that they think he is the best safety in the state. There have been a lot of other names at safety, but Xavion has stuck around for the Aggies. He's been a longtime target. He's a big-time player, and his maturity level is high. He thinks Elko is a defensive genius and he wants to be like that.

The Princely Umanmielen‍ commitment came out of nowhere. It was up and down. I had two-day-old information that turned out to be old information. That's what happened there. But around the industry and all of my sources did not see that coming. If Texas can ride the momentum and get Alford, that would be huge as well.

The momentum between Texas A&M and Texas swings like a pendulum. A&M has gotten guys Texas has wanted and vice versa. There hasn't been a ton of head to heads. If they get Alford, Texas will run a trio, in a row, of guys that A&M wanted in Vernon Broughton‍, Umanmielen and Alford. A&M still has plenty of time to close this thing.

Gamedays at Kyle Field go a long way for recruiting and are still extremely important in this cycle. There are going to be some highly touted guys at positions of need come in here. This professional coaching staff has got to make the kids feel wanted on a game weekend. They've also got to win. They've got to do all of the preparation for the game and then make these recruits feel wanted here. And they've always done that.

Here's the deal, if you lose Princely and Vernon, but you add Omari Thomas‍ and Donnell Harris‍ from out of state, it would be viewed as a push at worst for Texas A&M at defensive line. I can't sit here and say with certainty that Texas A&M will have two spots left on the defensive line, though.

The tricky thing about the opener being on Thursday is that's also the opening week of high school football. There are games on Thursday and then, of course, on Friday. There's not going to be many guys who come to College Station for a Thursday night game. We haven't been putting feelers out for that visitor list, but the logistics around the whole thing for traveling recruits are just going to keep it small.

The hardest part of this job is making sure your intel is 100% accurate. At times, you're just like a weatherman though when a thunderstorm pops up unexpectedly.

They're still working on Ryan Watts‍. Behind the scenes, A&M is doing better than people thing. There's still a long way to go, though. The likelihood, if I had to put a percent on it, I'd say 20% he's an Aggie.

There are three five-stars in this Texas A&M class now. There are three guys, in Demond Demas‍, Jaylon Jones‍ and Haynes King‍, who are rock solid. Two were quick, solid commits, and, obviously, King took a little while. These guys have some stuff to them where they're going to walk on the field and out-compete you. Their give-a-crap factor is really high. There's a chance these kids will be extraordinary. You can bet on their personalities.

I'm looking forward to Haynes King's and Longview's opening game against Lufkin. There's going to be an excellent chance for people to see what has been hidden in East Texas. He's continuing to develop playing for his day. He's already a forever legend in that city, and he's still such a humble kid. Longview also has that game, week three, on ESPN2 vs. John Tyler.
A SPECIAL THANKS TO...
CapRock Health System, the only 100% locally owned and operated healthcare system in B/CS, has 3 convenient locations; CapRock 24-Hour ER, CapRock Hospital with ER, and CapRock Urgent Care at Century Square. CapRock's second urgent care will soon open at Jones Crossing. Visit CapRockHealthSystem.com
Never miss the latest news from TexAgs!
Join our free email list