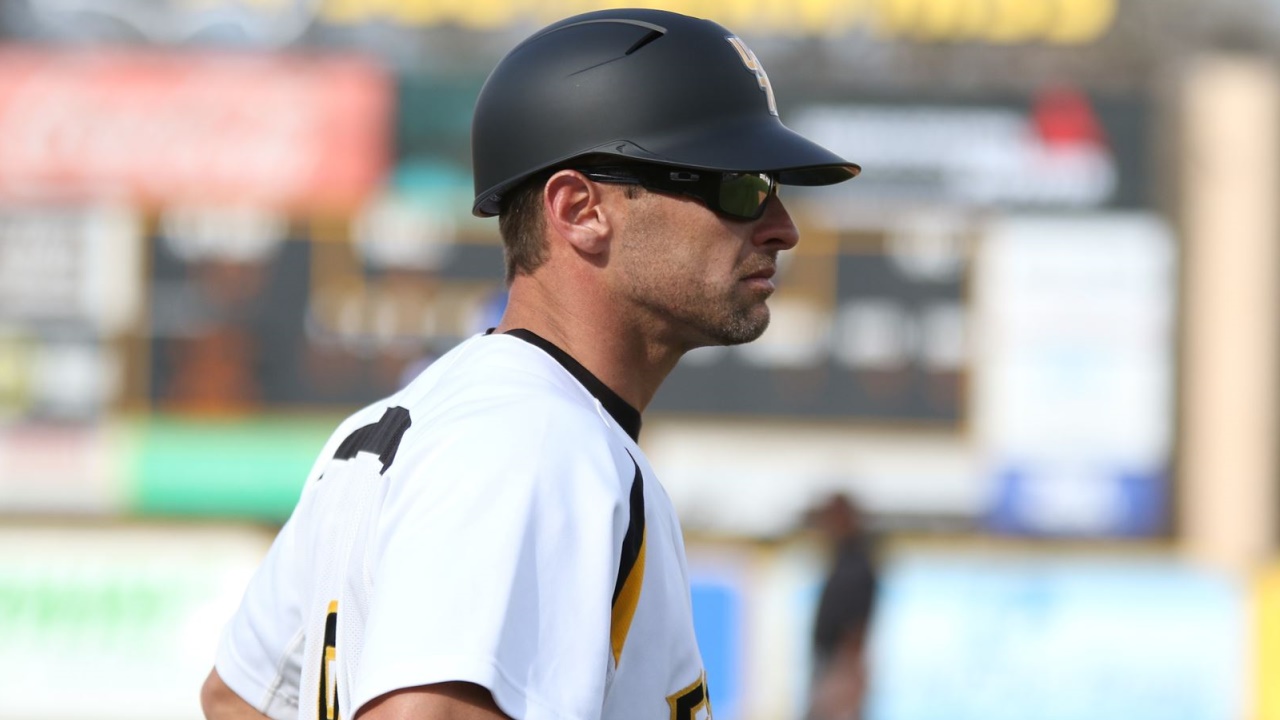 Photo by southernmiss.com
Texas A&M Baseball
Analysis: Texas A&M hires Southern Miss hitting coach Chad Caillet
---
As first reported by our friend Kendall Rogers, Rob Childress has hired Southern Mississippi hitting coach Chad Caillet to fill the same role for the Aggies. Caillet played at USM and has spent the last 12 seasons on the coaching staff in Hattiesburg, including the last four years as associate head coach.
During Caillet's time as associate head coach and hitting coach, the Golden Eagles have broken single-season school records for batting average (.324), RBI (478), runs scored (544) and on-base percentage (.422), among others.
Some quick reaction that I was able to get from sources was that Caillet is considered a bright young offensive mind and an elite level recruiter. I've heard things like, "This is actually a fantastic hire," and I get the sense that Caillet is one of those guys making a rapid rise to the head coaching ranks in pretty short order. At least that appears to be the thought of some people around college baseball.
Caillet has served in a variety of roles at USM, including recruiting coordinator, and his 2012 signing class was ranked No. 3 nationally by Baseball America.
All things considered and understanding that Rob Childress likely had one hand tied behind his back in his search for Will Bolt's replacement, this is a very good hire. As to why Caillet would leave his alma mater and a very good gig for A&M with Childress seemingly on the hot seat? That's easy. This is a big-time job in the SEC and it's a team that featured elite level offense just three years ago.
There are also some nice pieces here and Caillet knows two very important things:
1. A&M will pitch it as well as anyone in the SEC and maybe the nation next year. So he has that support, which is huge for an offensive guy taking on a reclamation project.
2. If he can come in and turn around the Aggie offense in short order, there will be shock waves around college baseball and he'll be the primary beneficiary of that. And what might soon follow would be a head coaching opportunity.
It's nice to see Childress going outside of his coaching circle for the first time with this hire. Per Kendall Rogers, the coaching duties will be similar to what they were in the Bolt-Seely regime. Justin Seely will handle the bulk of recruiting duties. Caillet is the hitting coach. We'll see how this shakes out but I'm excited to see a fresh new face take his shot at turning this thing around. Let's see what he can do with Blaum, DeLoach, the Coleman brothers and a bunch of JUCO prospects.
Never miss the latest news from TexAgs!
Join our free email list