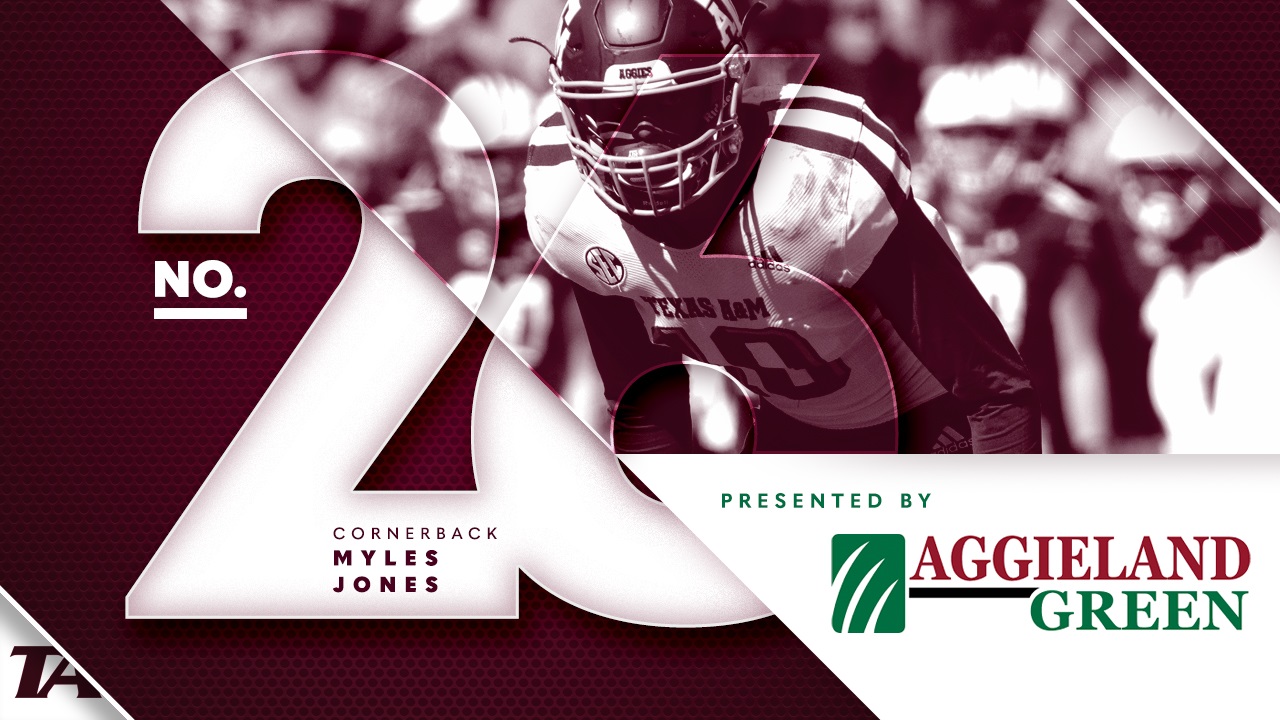 Texas A&M Football
30 Players in 30 Days: #26 — Myles Jones
---
Position: Cornerback
Classification: Junior
Hometown: Magnolia, Texas
Listed Height: 6-4
Listed Weight: 185
Notes from Billy's breakdown on Jones
I love the way he finished the season in the last few games.

He got hurt against LSU and miss the bowl game. I'm pretty sure he missed with a knee injury.

He missed most of the spring with a wrist thing but he's a cornerback and should be good to go. We haven't seen much of him since he left against LSU.

I like him. He's got some length.

He's still not there yet but he's been working on getting better.

Renfroe is still the most talented corner at the veteran ranks.

Myles has to start this year. He's not a guaranteed starter. For as well as he played down the stretch last year, around Auburn we started to see him playing pretty well. He made plays in the game.

At the same time, he wasn't out there looking like a guy teams weren't going to throw at. He's still a guy that doesn't strike fear into teams. He's still got a couple of years to get there.

If he starts and improves on the momentum from where he left off last year, he could be a really good corner. He's got the opportunity to be really good.

He's ranked fairly right here because of what he's shown so far. He's still got a great chance to be really good for the Maroon & White.

A weakness of the A&M secondary was getting a hand on the football. Myles Jones came in as a freshman and did that. He did that with a decent amount of regularity.

Myles could've really used the spring to improve on his momentum. If I had to guess, he'll be a starting corner in week one.

If he keeps trending the way he finished the season, he's got a really high upside. He could definitely make some plays on the island and turn into a guy that teams don't throw at. He can keep up with the faster receivers step for step.

At the worst, he's going to be a significant player in Mike Elko's defense. On the high end, he could turn into an NFL corner this year.
A SPECIAL THANKS TO...
Aggieland Green is proud to be Aggie owned and operated. We take away the stress and guesswork out of having a thick, green, and weed-free lawn and provide effective backyard mosquito protection. Visit AggielandGreen.com for more information.
Follow the entire 30 Players in 30 Days series here.
Never miss the latest news from TexAgs!
Join our free email list