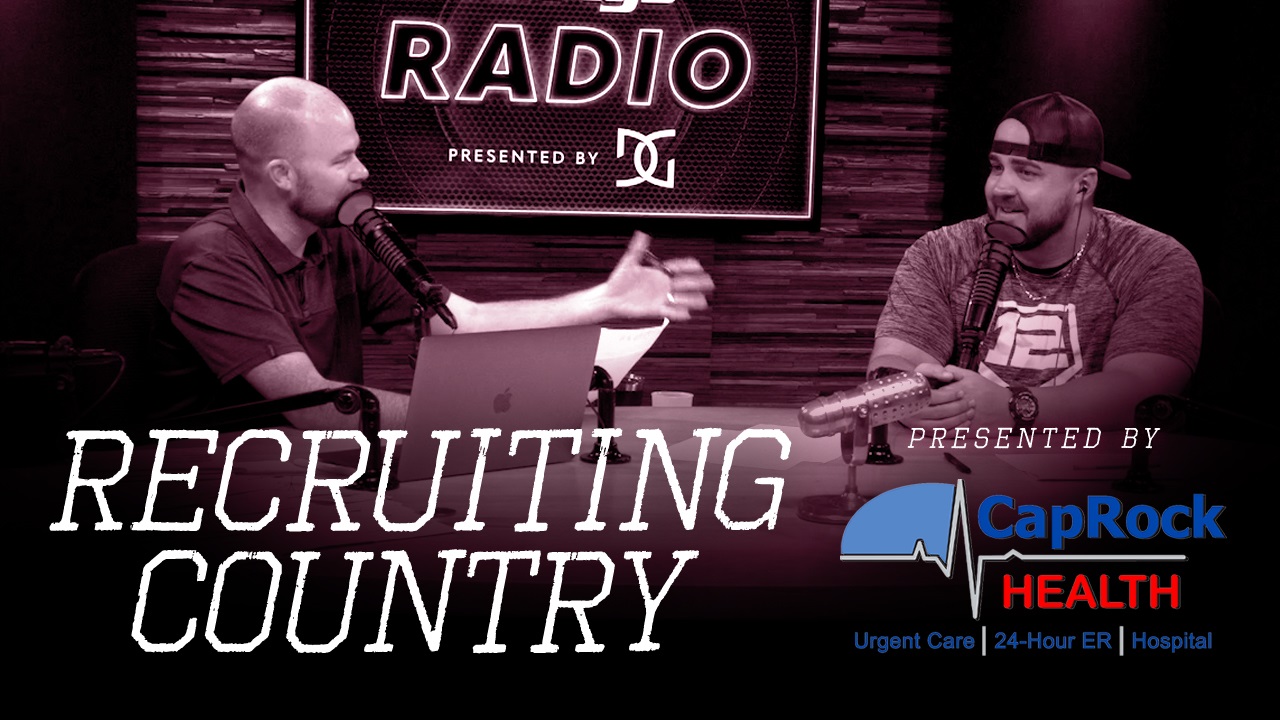 Texas A&M Football Recruiting
Recruiting Country: The latest recruiting news surrounding the Maroon & White
---
During Wednesday's edition of TexAgs Radio, TexAgs recruiting analyst Ryan Bruaninger joined to share his thoughts on the latest recruiting storylines for the Maroon & White following the Spring Game in Aggieland.
Key notes from Recruiting Country
The experience carried amongst the different kids. All the out-of-state kids made it in. We thought they'd get one commit, they didn't, but that didn't make it a failure. Last year, the top targets were very clear early on in the process, and it's not that way this year. Isaiah Raikes‍ and Blinn corner Marco Domio‍ have really surged in the past few weeks. This evaluation period in the spring will be important for the coaching staff. Summer camps will also be key for underclassmen and the staff's evaluation.

I saw a comparison of the atmosphere at spring games which was bizarre because it's a glorified practice. Game-day atmosphere is what should be considered, not the spring game. No kid between A&M and Texas will make their decision on the spring game atmosphere.

Who knows what that A&M total number will look like but it will certainly be smaller. A&M had 25 signings last year and only a few of those 25 were committed at this point last year.

Smart Chibuzo‍ came in great shape and had a great meeting with the staff. He was looking at taking officials, but he doesn't want to play with fire and make A&M start looking elsewhere.

Maliq Carr‍ is built like Jalen Wydermyer. He'll carry 250-260 easily. He's being considered a jumbo wide receiver, but I think he's a tight end. Carr wants to be a wide receiver. I'm confident they get Muhsin Muhammad III‍ back on campus for another visit. He felt really comfortable, especially because his dad and Dameyune Craig played together for the Carolina Panthers. That relationship between the two gave Muhammad some comfortability. I'm confident he'll be back for another visit. He has really captivated the A&M staff with his playmaking ability.

Jalen Kimber‍ just went off the board to Georgia this morning. I think the Aggies sign five in the secondary.

At this time last year Grant Gunnell‍ decommited, and things were wide open on the quarterback front like they are now. We don't know yet, but JD Johnson‍ and Malik Hornsby‍ are high on the list. Also, Robby Ashford‍ just put A&M in his top five but he appears to be an Auburn lean. Haynes King‍ is the highest rated quarterback in the state in our rankings, and A&M and Texas still haven't offered.

Troy Omeire‍ is between A&M and Texas, and the recent momentum has been with Texas. Some of his inner circle would love to see him in Aggieland because of Coach Fisher. A month ago A&M had the edge, but now I give Texas a 51-49 edge.

Who's Next...
Fadil Diggs‍ reminds of Arden Key. A long athletic defensive end and is incredibly fluid. He has a great offer list and A&M has a firm grip on his recruitment. He is someone I'm keeping an eye on, and he could be the next commitment.
A SPECIAL THANKS TO...
CapRock Health System, the only 100% locally owned and operated healthcare system in B/CS, has 3 convenient locations; CapRock 24-Hour ER, CapRock Hospital with ER, and CapRock Urgent Care at Century Square. CapRock's second urgent care will soon open at Jones Crossing. Visit CapRockHealthSystem.com
Never miss the latest news from TexAgs!
Join our free email list