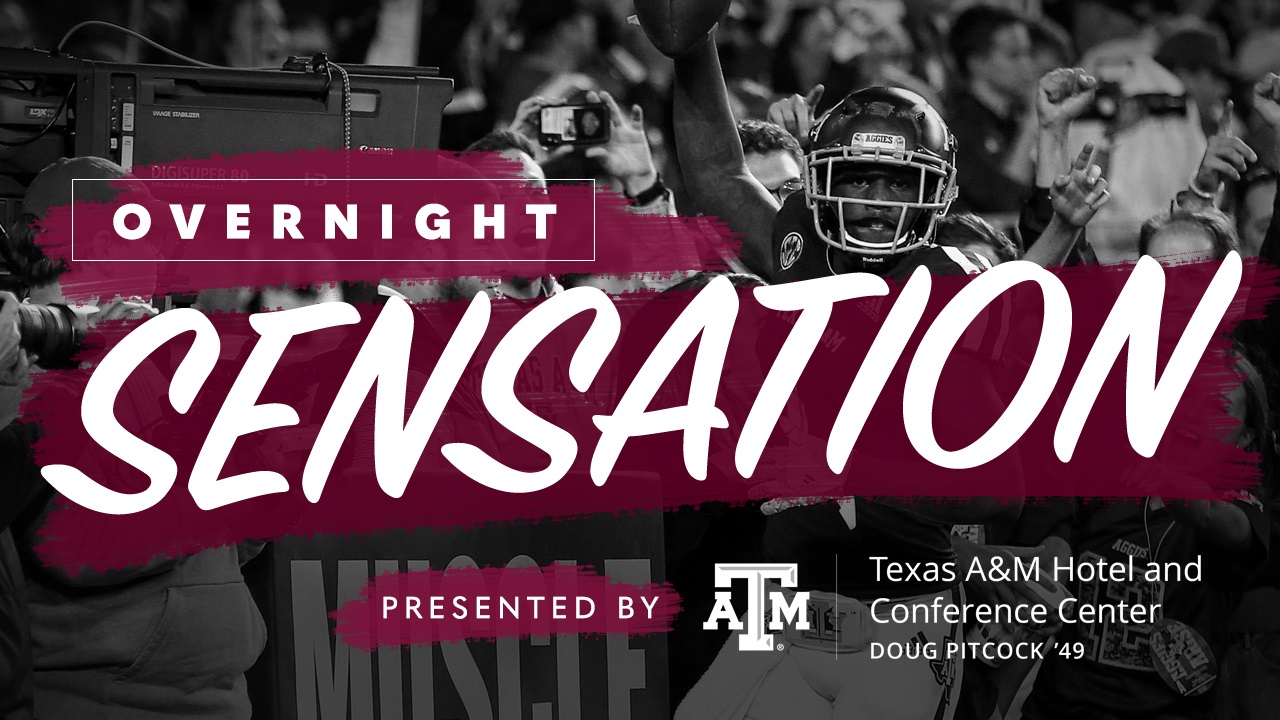 Texas A&M Football
Week thirteen's Overnight Sensation: Quartney Davis, Wide Receiver
---
Texas A&M finished second in the SEC West after an unforgettable 74-72 win over LSU in 7OT. So many Aggies made an impact on Saturday night, but wideout Quartney Davis came up clutch when A&M needed him most, earning him this week's Overnight Sensation.
Olin's Thoughts on Quartney Davis:
He had such a big game. He had that big first down catch, and then brings down the tying catch. All that happened in OT doesn't even have a chance if he doesn't make that catch to tie the game. He even was open for another TD in overtime, but Kellen threw it behind him. I think there are going to be a lot of kids named Quartney spelled with a Q after Saturday night.
Davis' stats against LSU:
Catches: 7
Yards: 101
TDs: 2
2018 season statistics:
Catches: 43
Yards: 543
TDs: 7
MESSAGE FROM OUR SPONSOR
With a privileged location directly across from Kyle Field, the Doug Pitcock '49 Texas A&M Hotel and Conference Center offers 250 guest rooms, rooftop pool, dining outlets, a two-story bar and lounge, and conference center with 35,000 square feet of meeting and event space.
Never miss the latest news from TexAgs!
Join our free email list