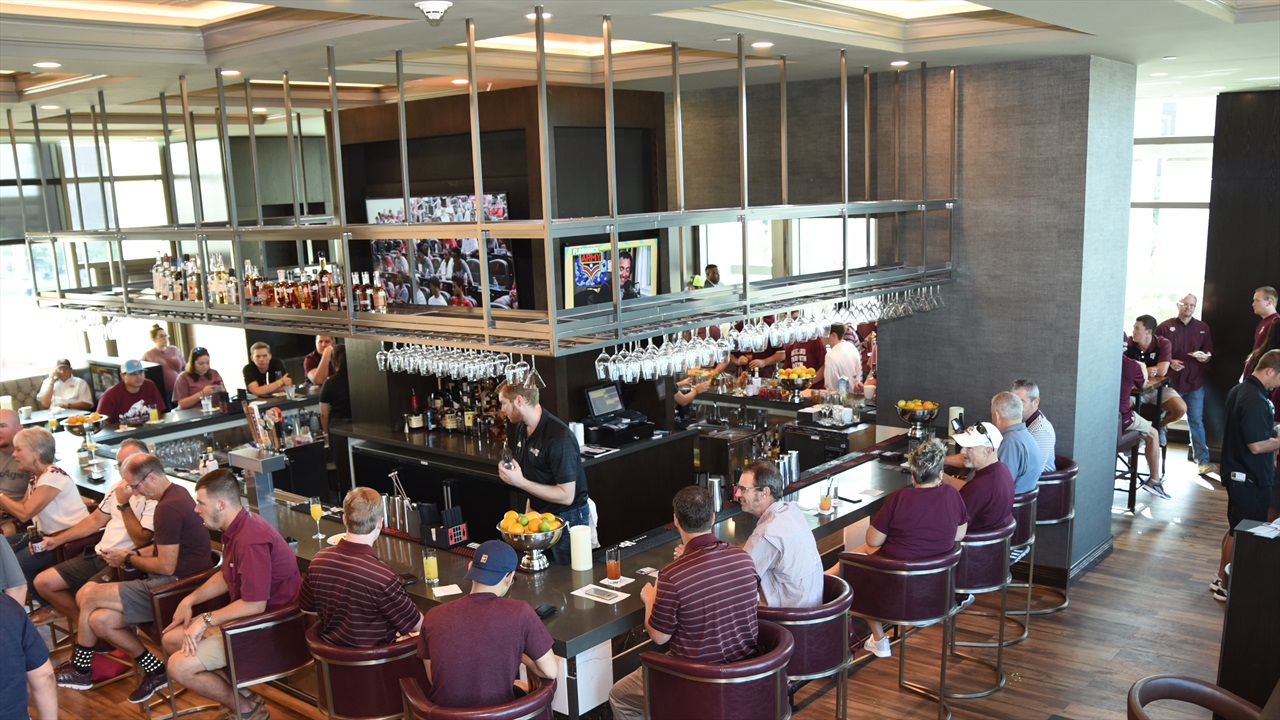 Stephen McGee Q&A
The Final Countdown
Rohan Davey Q&A
Texas A&M Football
TexAgs Radio: A&M/LSU preview from the Texas A&M Hotel & Conference Center
---
Howdy, Aggies! Friday's edition of TexAgs Radio emanated from inside the Doug Pitcock '49 Texas A&M Hotel & Conference Center and featured a star-studded lineup of guests to get you ready for Aggies/Tigers tomorrow at Kyle Field.
Key note from Stephen McGee on tomorrow's game
If Mond can use his legs to avoid the pass pressure that will help. Pass rush is designed to counter the quarterback, not the running game. When a quarterback can use his legs to hurt the defense on an obvious pass play, that is so frustrating for a defense. Mond needs to step up and find the gaps in the pass rush and pick up first downs for A&M
Key note from Billy Liucci on A&M/LSU
To me it comes down to this matchup: Kellen Mond vs. Joe Burrow. I can show you tapes from both guys where they excelled and where they struggled. To win, Kellen or Burrow has to make that elite play. They need to find something in running game with Kellen. The winner of this game is the team with the quarterback who plays better.
Key note from Seth McKinney
If Kellen can eliminate the turnovers I think A&M stands a great chance. You're probably going to have one at least against this LSU secondary, but Mond needs to limit the turnovers and be smart with the ball. I like our chances, which I know is surprising, but I feel good about the situation.
Key note from Steve McKinney
I think Elko wins this matchup tomorrow. He needs to control the run and get to Burrow when he roles out into play action. Both teams run the pro style offense which allow the offenses to go where the defense allows you to go. That's what Jimbo's offense is, you throw when the box is stacked and you run when they back off.
Key note Former LSU QB Rohan Davey on Jimbo Fisher
It's like night and day in year two under Jimbo's system, but it's like that for any young quarterback. the thing with Jimbo and quarterbacks is he played the quarterbacks and knows what it takes. I can already see a big change in Kellen Mond from not only last year, but since game one of this year. It's the little things in Jimbo's offense, why this formation, why that play in this situation. Once Kellen continues to learn the ins and outs of Jimbo's offense, he's only going to get better.
Rohan's favorite Jimbo Fisher story from there time together at LSU
A family friendly Jimbo Fisher story… that's a tough one. One of the funnier stories I've had with him was in halftime against Ole Miss at halftime in the locker room. I threw two picks going into the half. After the first one he called down and I didn't answer the phone. Then after the second he called down again and he absolutely ripped me so I hung up on him. Then with two minutes left in the half I turn around and he's on the sideline dog cussing me. He kept it up for those final two minutes and trying to motivate me all the way through halftime.
Never miss the latest news from TexAgs!
Join our free email list