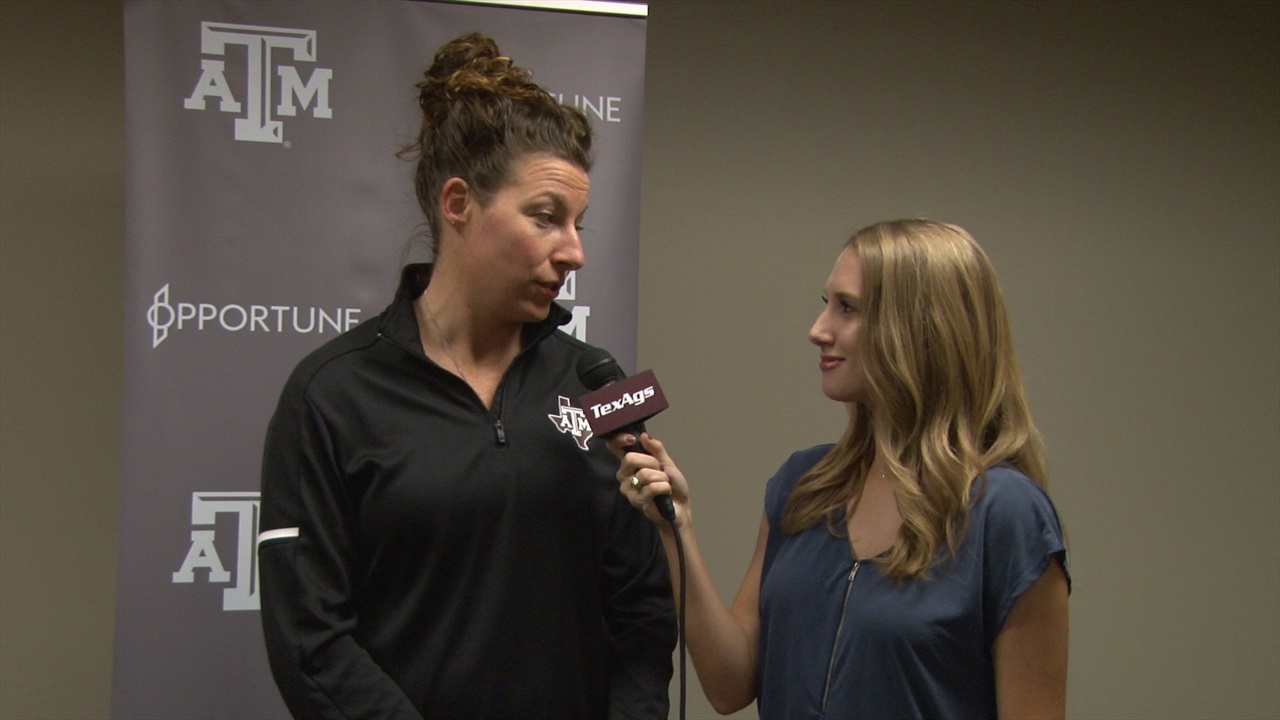 Texas A&M Volleyball
Volleyball coach Laura "Bird" Kuhn details heart of team, finishing games
---
On the challenges of finishing in 5-set matches:
"Right now it's just where we're at in the process. I think it's been a good 2-3 weeks and that's our challenge. I said it after our Alabama match — we need to figure that out and figure out who wants it in that moment and just have no fear. Just go out and do it."
On what she tells the team after tough losses:
"I'm proud of them. I'm never going to underestimate their fight and their ability to battle any team and execute a game plan. It's just consistency. Yes, we're consistent at going 5, but now it's a consistency with finishing when we have opportunities."
On the advantages of playing Auburn and Tennessee home and away:
"I think the experience of playing a team early in the season and then going and facing them again is always an advantage, but you also know they feel the same thing. Auburn we beat at home; they're gonna be hungry. They're at a point in their season where they need wins. Tennessee was a battle down here so we've gotta step up and it's gonna be on their home court so it'll be that same dynamic, just away from Reed."
On the way Hollann Hans leads the team:
"Just her play. She goes hard and she plays. She's taking big swings and it's consistent. She's hanging in the 5 sets. Even with her, it's still development. In those moments — just giving it to each other that we're battling, let's go, let's do this. It's that dynamic, and they really feed off of her play and her aggressive nature of play."
On the importance of the next two matches in setting the tone for the rest of the season:
"I think every match is a chance for us to set the tone, an opportunity to better what we've done previously. Every time you think about competing, it's gotta be better than you were before. I think we've been consistent in battling, but we have to take that next step and be more consistent in our game plan."
Never miss the latest news from TexAgs!
Join our free email list