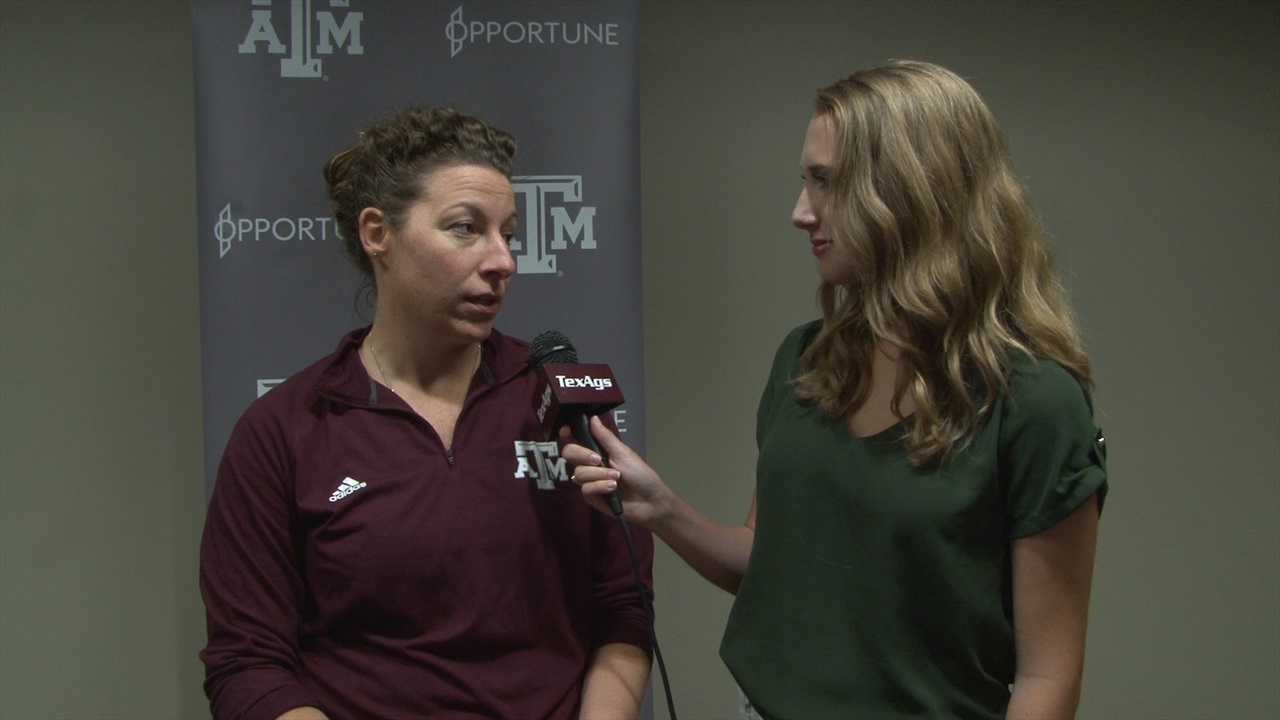 Texas A&M Volleyball
Coach Kuhn details Aggie volleyball's perfect start to SEC play
---
On being 3-0 in SEC play for the first time since A&M joined the league:
"I learned that fact after the match -- it's cool. I think our girls have earned it and they really work hard and they have learned to fight, and that to me is what makes me most proud of this team."
On the change in momentum to pull out a win against LSU after being down 2-1:
"I think the will of this team -- just learning and feeling that they're in control and believing that we're gonna finish and execute the game plan. I kept telling them 'be you.' When they compete and they're actually their own personalities -- I told them 'we have the game plan. You guys have to be you.' That is where our consistency has to come from, and I love when they compete and they're acting like themselves because that's when they're their best."
On team improvements since opening SEC play:
"Camille [Conner] -- she's been great, our setter, and [Amy Houser], our libero. The last two weeks she's been on point -- not even just skills, but just her will to win, and it's contagious. The girls rally behind her and that's been huge for our team."
On the importance of the next two road games (Florida and South Carolina):
"Every match is gonna be huge in the SEC, especially road matches. I'm excited about the road trip. I love when teams can be on the road together and bond together. I think you learn so much and it's something that connects them. There'll be things that we do with them like team activities, but those matches alone -- just that fight and battling against different opponents -- it's gonna be huge for our growth and development."
On the pressure that comes with going on the road in the SEC:
"I think pressure is what you make of it, and it's another volleyball match. We're gonna game plan and our staff is gonna be prepared, just like our team will be prepared with our training, so it'll be an experience."
Never miss the latest news from TexAgs!
Join our free email list