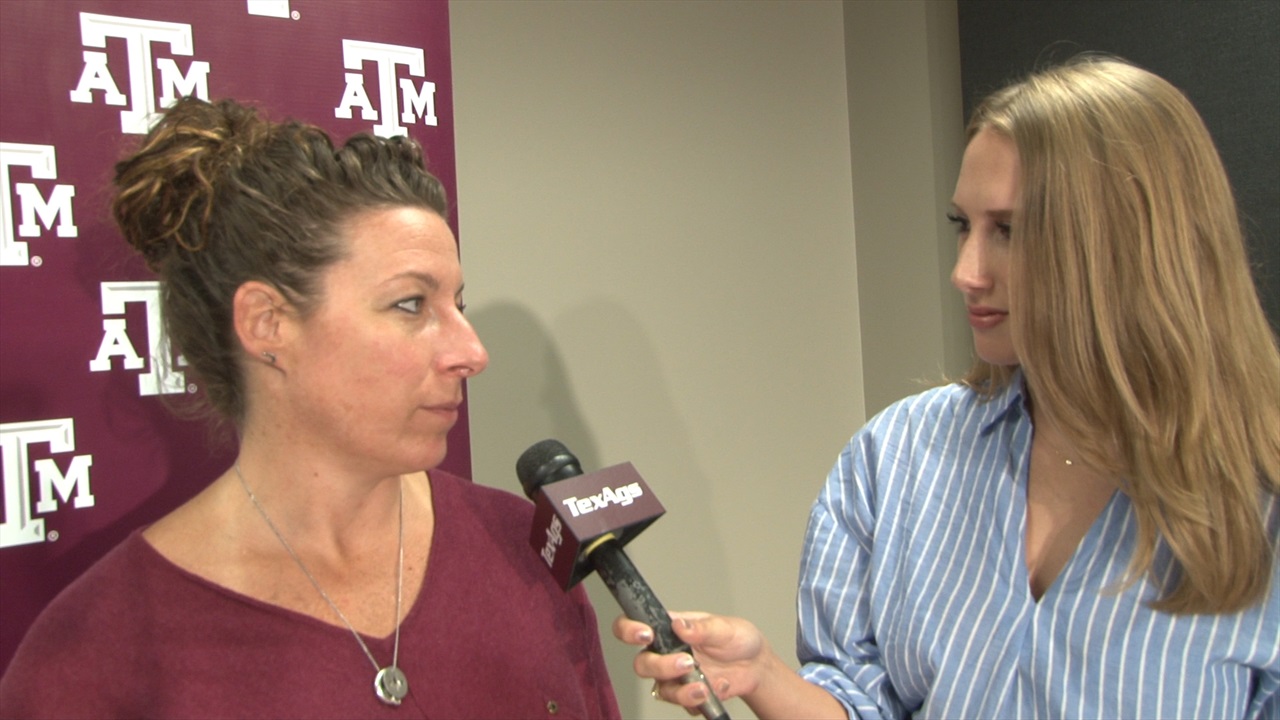 Texas A&M Volleyball
Coach Kuhn discusses volleyball's win at the Texas A&M Invitational
---
On her takeaways from the Texas A&M Invitational last weekend:
"Well, the trophy was awesome, but I think we learned a lot about ourselves. It's always learning. End game; we're gonna focus a lot on our end game because of Missouri State. It's always not positive when you finish a tournament that you're winning with a loss, but you've gotta learn from it. We know that we have to be better at end game. If it's 20-all or whatever the score is -- if we're down, if we're up -- we need to finish, and side out is imperative to that."
On getting her first home win as a head coach:
"It's always positive. I think we learn things from wins and losses, but it's good. It was a great energy. We loved being home. It was so fun to be here. We had a meet and greet, we did autographs, so just to interact with our fans and be here on such a big weekend was special for us."
On Brookah Palmer and Camille Conner's contributions to the team's success:
"Camille has been developing. We work with her a lot on game planning, what we're trying to do offensively, and the balance. Brookah has been one of our solid IQ players, but for her to have that offensive show -- she did well. She's smart, she finds ways to score, and that's what we need, and we've talked to her about that. She's been coming out of the back row sometimes, but she was solid. We left her in there and she made some plays, and it was huge for her and us as a team. That was big for her to have that kind of a weekend."
On the team's focus this week heading into the OU Invitational:
"We worked on our practice planning before I came here. It's gonna be end game situations and putting them in pressure situations where they have to respond, whether we're winning, losing, or if it's tied. That end game -- we have to replicate that feeling, and that's what we talk about in practice. You have to replicate it, and we'll make them feel it -- we've got to."
On how prepared the team feels for opening up SEC play next week:
"I'm excited about that; I think the team is too. They know that when we give them a game plan to execute, they can. It's just the consistency of it. And it's from the start to finish -- and that's why I say it's start to finish every set. Every set's gonna be different. There's momentum and you have to control it. SEC will be a new challenge but it's also exciting for us."
Never miss the latest news from TexAgs!
Join our free email list