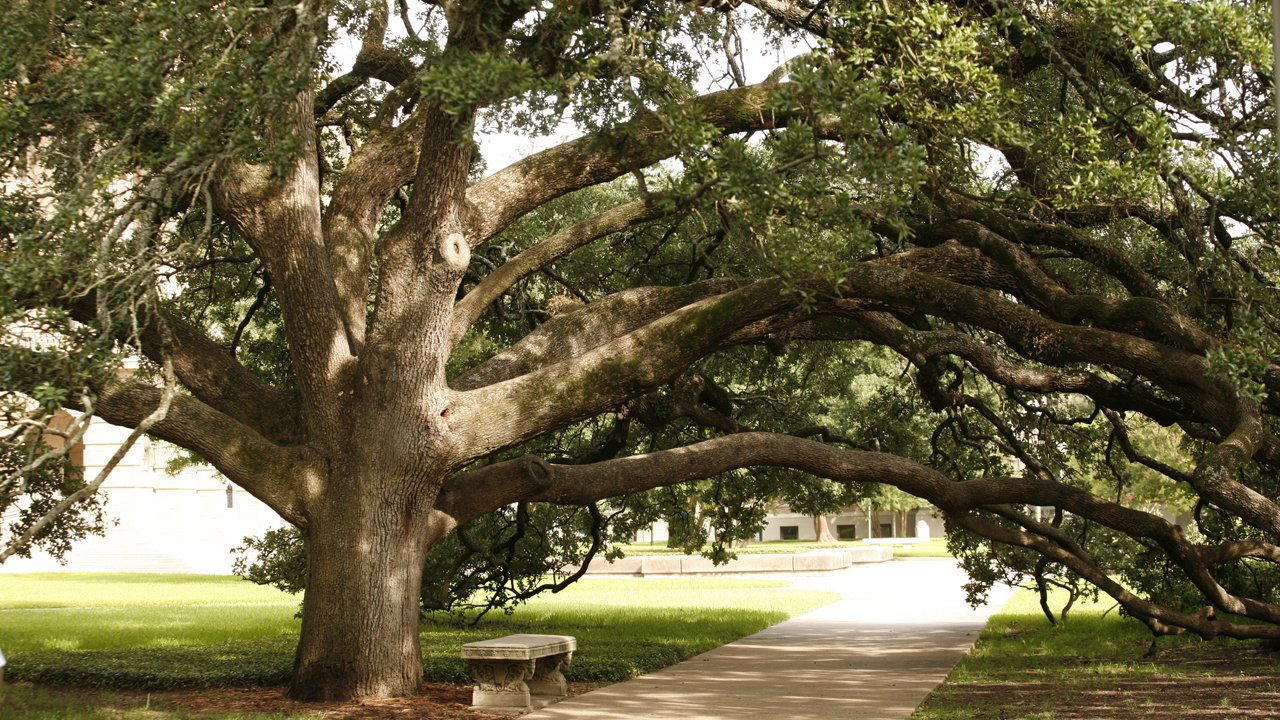 Ripples of 9/11: Aggieland's true 'class' of 2001
September 11, 2011
11,881
---
It was halftime of the 2001 Lone Star Showdown.
The world had become a much different, much more somber place ... and the mood at Kyle Field that day reflected it. The 9-11 terrorist attacks in New York, Washington and Pennsylvania changed everything.
Doyle Hufstedler III — "An Aggie through-and-through," as his father Doyle, Jr. put it —was a graduating senior in the fall of 2001 and felt a calling in the wake of tragedy.
He was a determined, patriotic, deeply faithful and unflappable Aggie. Despite suffering from dyslexia and being told by counselors he might not have been college material, Hufstedler became an Aggie engineer. Despite tremendous competition, Hufstedler led his team to victory in the prestigious Ranger Challenge ROTC competition.
By November of 2001, the 9-11 attacks confirmed to Hufstedler what he already knew: He would serve his country and he would marry his true love, Leslie, whom he met while picking up their Aggie rings a little more than a year earlier.
When halftime of the Texas game arrived, Hufstedler, from Abilene, nervously walked toward the back of the South end zone.
One of his friends grabbed Leslie's arm and began walking her toward the end zone as well. Several other Corps friends stood at attention in the end zone, forming a saber archway, under which Leslie and Hufstedler's friend walked.
When she got to the end of the arch, there was Doyle on bended knee, holding an engagement ring.
"They had a fairytale romance," Doyle, Jr. said.
Hufstedler joined the Army less than a year later. In August of 2003, only days after their one-year anniversary, Doyle and Leslie Hufstedler found out she was pregnant. Mere days later, he deployed to Iraq.
He never saw his daughter.
On March 31, 2004, in Habbaniyeh, Iraq, Hufstedler and four other American soldiers died when their armored vehicle was hit by an improvised explosive device.
"I've thought about 9-11 a lot lately and what it did for him," Doyle, Jr. said. "It cemented his decision to commission. He was ready to get there and ready to do his thing. He had an iron will."
Despite never meeting his daughter, Gracie, Hufstedler continues to influence and inspire family and all those who knew him. His love of Texas A&M, Aggie sports and the Corps of Cadets remains a point of pride.
"He loved being an Aggie," Doyle, Jr. said. "Even in Iraq, he had an Aggie flag over his cot and in combat he wore his Aggie ring. He met Aggies over there and it was an instant bond."
---
Elizabeth and Jonathan Rozier, brother and sister from Katy and both members of the Texas Aggie Class of 2001, were also at Kyle Field for the Texas game that day.
"That was our last semester together at A&M," Elizabeth said. "He had taken a commission, a contract with the Corps prior to 9-11. But the attacks just kind of solidified it for him. He realized how committed he was and he had made the right decision. He was excited to serve in wartime."
Their father, David, said of the impact of 9-11: "[Jon] told me, 'I guess we really are going to be at war now.' He wanted to serve his country. He always told me he wanted to lead men and be a part of something special in this country. He knew he needed to be there."
Jon and Elizabeth Rozier graduated from A&M on the same day. The next day, Jon was commissioned. Two days after that, he married Jessica O'Rourke, whom he met while a junior in the Corps. The couple had a baby boy in August 2002, just months before Rozier was deployed to Iraq.
"Jon's nickname in the Corps was, 'Captain Red Ass,'" Elizabeth said. "That about sums up the kind of Aggie he was."
When Rozier was deployed to Iraq, he kept a small note inside his helmet that read, "Freedom is not free." It was the same note he kept in his dorm room in Aggieland.
In March of 2004, Rozier became one of just 15 winners of the Bronze Star in Operation Iraqi Freedom when he protected ground troops who were pinned down by heavily armed Iraqi Republican Guard troops. Rozier lined his platoon of tanks between the American troops and the enemy and fended off the Iraqis with what were reported as "textbook" tactics.
Less than four months later, while manning a checkpoint in Baghdad, Rozier's platoon came under heavy attack by rocket-propelled grenades and small arms fire. Rozier was hit and died in the attack. One of his men told superiors, "He died in front of me. I feel like he died for me."
Rozier was wearing his Aggie ring when he was killed in action.
"He was the epitome of a C.T.," Rozier's father, David, said. "He knew it all. He knew the history, the Yells. His companies, especially those under him, saw him as the epitome of an Aggie. When he graduated, he told me, 'I'm ready to get out now. I'm ready to go to the big show.' And there were several Aggies in his company over there. They had Muster together. They kept up with Aggie football, everything. The whole culture was there."
Ten years ago, one day changed everything. Few places have reflected the commitment and resolve of protecting freedom for the last decade more than Texas A&M.
The Class of 2001 arrived to College Station youthful and wide-eyed. By Sept. 11, 2001, they never would be the same again. Many felt the call to serve. Some gave all.
When the Hufstedlers and Roziers spoke of their sons and brothers this week, despite the tears they shed, there was more pride than regret in their voices.
"Of course I'm still sad," Doyle Hufstedler said. "I think of him everyday. But I'm proud of what he was."
Said Elizabeth: "We understand that we live in a great country and it's not great just because it's America. It's great because people have made it that way. They protected what we have with their lives. We understood that when we were kids. We still understand that. Jonathan was responding to that calling.
"He fully understood the risk he was taking and he still chose to take it. That's a true hero."
Never miss the latest news from TexAgs!
Join our free email list