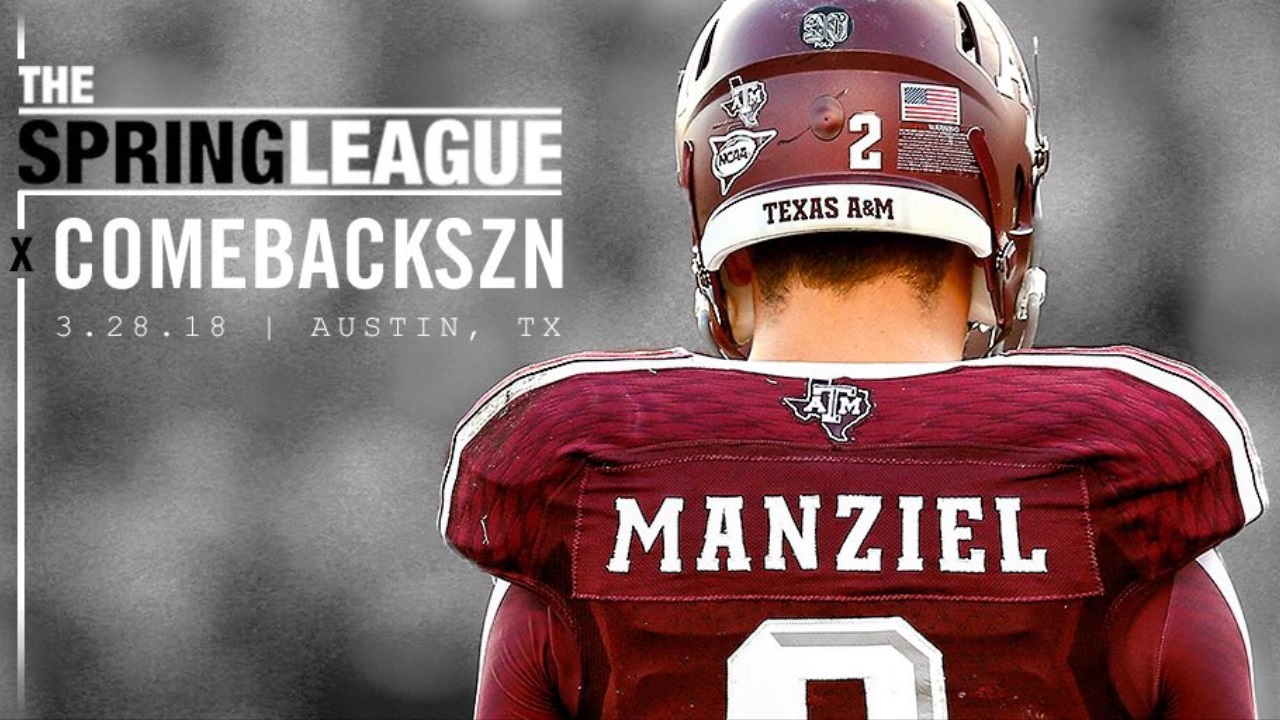 Johnny Manziel joins The Spring League, a Texas-based scouting event
---
Former Texas A&M quarterback and 2012 Heisman winner Johnny Manziel was in College Station over the weekend, both promoting his new #ComebackSZN clothing line at TexAgs and talking about his determination to get back on the football field. On Wednesday morning he announced on Twitter that the first on field stop in his comeback will be The Spring League in Austin.
The Spring League, which will take place in Austin, brands itself as "an elite developmental league & scouting event for professional football talent." The league consists of four teams, but the players all train and work out together in the same space so that scouts and NFL personnel executives can evaluate them in one location. The training begins on March 28 and culminates in a four-game season, with each team playing two games total, one each on April 7 and April 14.
Though The Spring League is not affiliated with the NFL, it recruits players with previous NFL experience who are looking to return to pro football, making it a good fit for Manziel. All of the league's coaches have NFL experience, and the league provides all its player data and statistics to every NFL team.
Fans can purchase tickets to The Spring League games online, and all of the games will be televised via Turner Sports streaming service.
Never miss the latest news from TexAgs!
Join our free email list