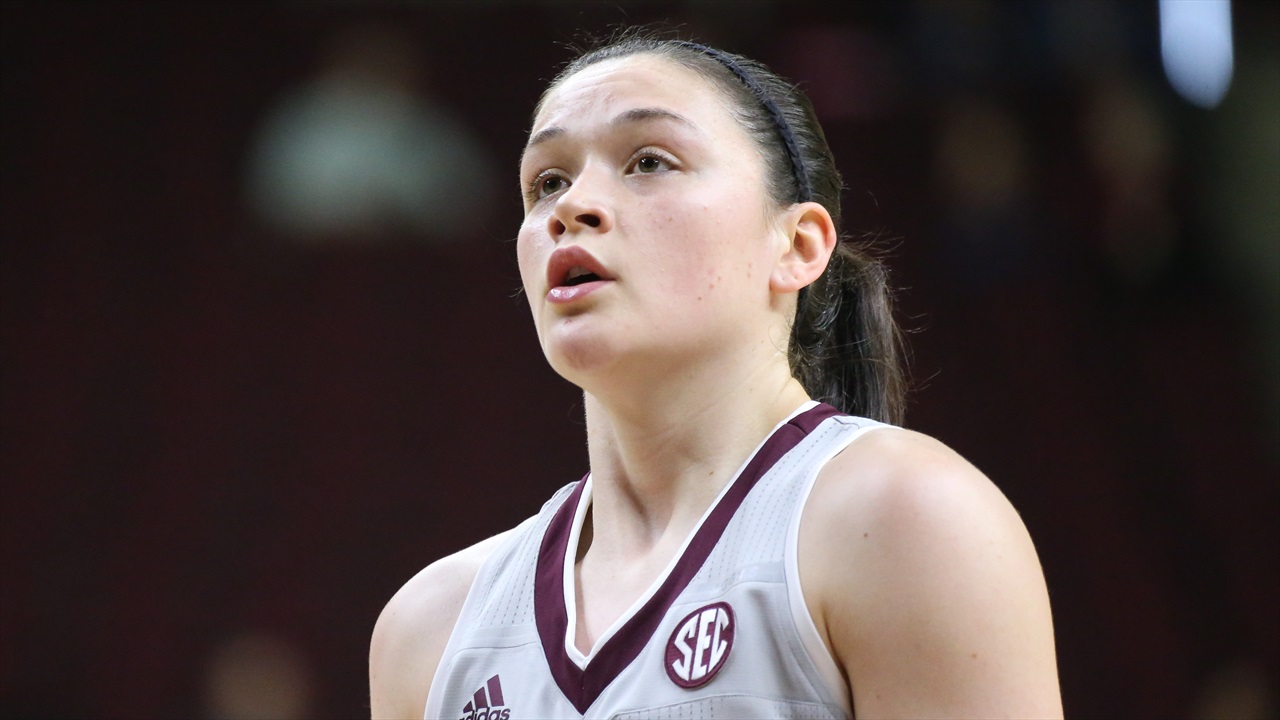 Photo by Matt Sachs, TexAgs
Texas A&M Women's Basketball
Turnovers plague Aggie Women's Hoops in narrow loss to LSU, 80-78
---
The No. 14 Aggies (19-7, 8-4 SEC) traveled to take on LSU but fell just short in a tightly contested ballgame, 80-78.
With time running out, Danni Williams drained a three to pull the Aggies within one, and LSU's Raignye Louis made one free throw after being intentionally fouled. On A&M's final possession, Khaalia Hillsman got an inside feed but lost the ball, and the Aggies weren't able to make a final shot to force overtime when time expired.
Chloe Jackson, who scored a career high 27-points, shot 2-4 from beyond the arc and had four assists, lead the Tiger offense. Louis was second on the team in scoring with 26 points and grabbed six rebounds. The two combined to score more than half of LSU's points and were on the free throw line late in the game. Jackson, who controlled the offense, was either driving the lane or setting herself up for open jump shots around the perimeter.
Freshman guard Chennedy Carter, who has been a catalyst for the Aggie offense all season, struggled shooting from the floor, going 3-12 and finishing with just eight points. Carter didn't see much action near the end of the game due to foul trouble. Offensively, A&M leaned on Hillsman, who finished the game with 23 points and nine rebounds by attacking inside the lane.
Another bright spot for the Maroon and White was the performance of Danni Williams. Williams made two key three-pointers near the end of the game to keep it close and finished the day with 21 points. Anriel Howard posted another double-double, dropping 13 points, shooting 50 percent from the field and grabbing 11 boards.
LSU took advantage of A&M's inability to hang on to the ball throughout the contest. The Tigers forced A&M into 12 turnovers, which turned into 18 points.
The Aggies will return to action Thursday night when they host Florida at Reed Arena. Tip-off is scheduled for 7 p.m., and the game will be broadcast on the SEC Network.
Never miss the latest news from TexAgs!
Join our free email list