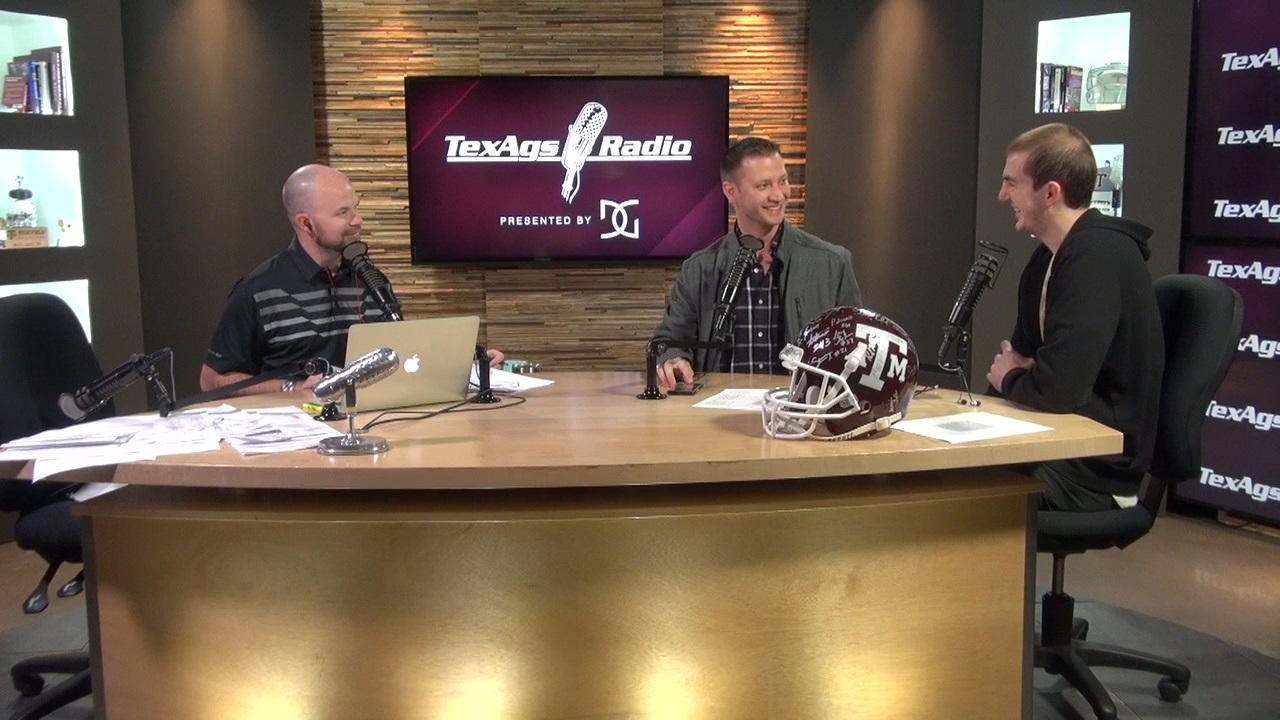 Alex Caruso discusses D-League life, A&M's matchup with Vanderbilt
---
Key notes from Alex Caruso interview
We've got five days off right now, it's a good number of days for me to come home and spend time with my family. We've been going non-stop. I think we play 50 games total and we're at 37 right now. We basically play an entire college season but a month and a half shorter. The hardest part about playing in the D-League is having very little time off.


We were in L.A. on the road, played Saturday, and then we woke up Sunday morning and flew to Santa Cruz and played them in Oracle in front of 17,000 fans. I'm just having to get used to preparing because you have to be ready to go everyday. You have to create your own energy and be ready to play. It's a real profession in its own right, just being ready to go everyday and having the same routine. It's been fun though, I can't complain. I'm playing basketball in Los Angeles and then Santa Cruz the next day. That's a great job.


It's been hard to adjust to traveling the day of games. L.A./Santa Cruz is the second trip where we've had a back-to-back on the road. We flew in the morning of the game, got to the hotel around 12, hung out for an hour or two and then went to the gym for warm ups. The thing you've got to realize is that this is your job. The more I say that to myself, it's easier for me to lock in on what we're doing and get prepared for the game. If you just look at it as playing basketball, you're a little lackadaisical and not as focused. Once you tell yourself that this is your job, it's easier to be more professional with it and stick to your game mode everyday.


We draw a decent crowd in Oklahoma City on the weekends. We're not having to compete with the Thunder because they're the real show. In places like Sioux Falls, South Dakota, they were tied with us for the lead and we went and played two games in five days there. We flew in on a Wednesday, played Thursday, had Friday and Saturday off, played Sunday and then flew out on Monday. They have a great crowd. We probably had about 3,000 to 4,000 people there. There are games where there's not a lot of fans and you kind of have to create your own energy and there's games where we have great turnouts. It just depends on the local community and how well they follow the sports teams.


My passion for basketball hasn't changed. There's not always the home crowd to cheer you on depending on what league or what country you're in, so the energy you bring every night is the most important thing. At the end of the day, you have to go play the game. That's what you get paid to do. It's easy to bring the passion and energy when you enjoy what you do. Anytime I'm on the basketball court I'm going against the guy that's lined up next to me. That makes it a lot easier to play with passion and energy.


If I'm being honest with myself, I'm probably not going to get a call up to the NBA this year. That's just me looking in the mirror and realizing I'm not good enough yet. I'm not sure what the next move is or if it'll be with the Thunder or someone else, but I know there are a couple areas I need to improve on throughout the course of this season and figure out what I need to do to improve my game to play at the next level. The Thunder is a great organization and if I can stay there I'd love to because they have a really good culture, but It's about making myself look good to 32 teams. There's guys that get called up from the D-League all the time and it's not usually with the team they're with. It's about the right time and the right fit.


If you're going to try and play in the NBA at any point, unless you're a big name that's not going to get lost, you have to stay in the D-League to stay relevant. If you go overseas, there are so many teams and tournaments and cups, your name can get lost. For me, it's about creating a brand for myself and that was the big difference between staying here or going overseas.


I've been able to follow a good bit of A&M's season this year. Unless we're playing on the same day, I'm watching the game or keeping up with the live stats. I've been able to catch most games and I'm excited to watch the game on Saturday at home in Reed. Playing Vanderbilt there with the wacky benches on the end and the old theater arena setup is hard to get used to. It'll be interesting to see how they adjust. The sooner they can get comfortable and find their flow, I think they'll be fine. They've just got to get to a point where they're in control and playing good defense.
Never miss the latest news from TexAgs!
Join our free email list