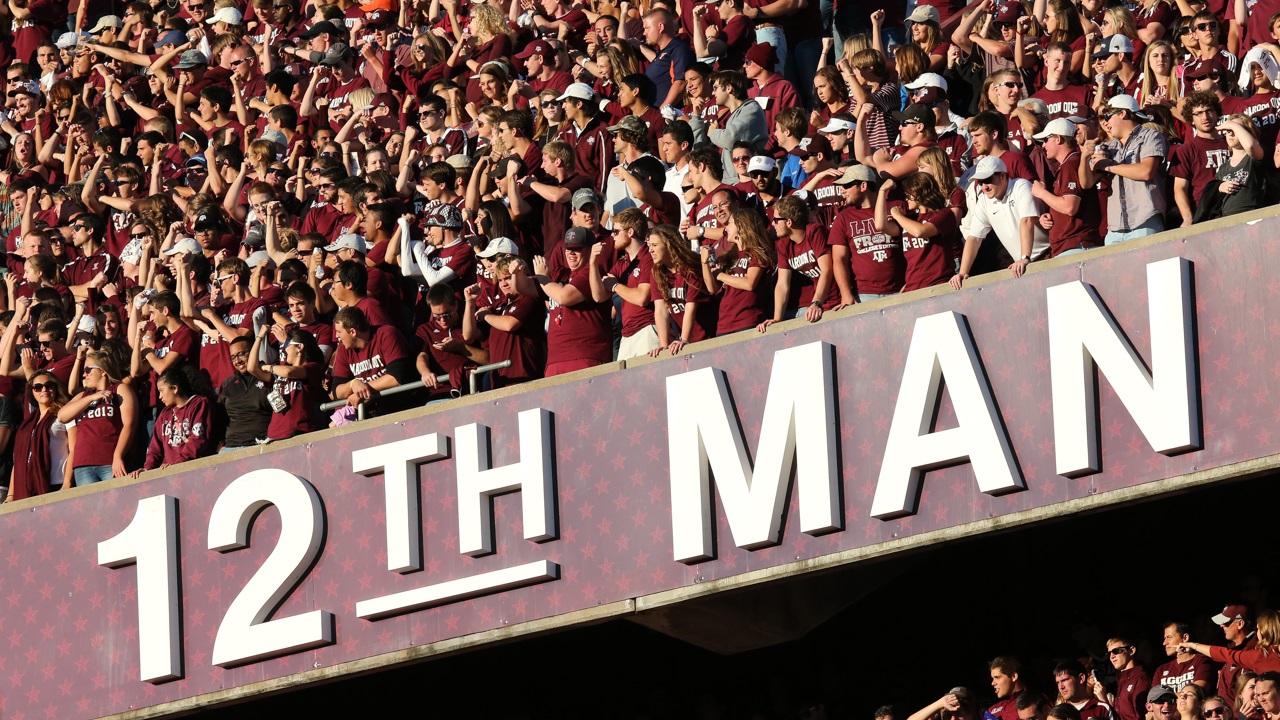 Photo by Matt Sachs, TexAgs
Texas A&M student body: 'Racism is not an Aggie value'
---
The Aggie Spirit is mobilizing once again.
A coordinated effort from the Texas A&M student body intends to send 10,000 hand-written letters to the high school students affected by hate speech during a recent visit to Aggieland, all communicating one message:
"Racism is not an Aggie value."
As
reported by student newspaper The Battalion
at the start of the week, A&M's Student Government Association is at the forefront of a campaign to deliver the letters to the visiting Uplift Hampton Preparatory School students from Dallas who were reportedly targeted by slurs and other heckling while touring the campus.
SGA will set up tables throughout Texas A&M for students to stop by and write to the affected high schoolers Monday, and organizations across campus have pledged to have their members participate. The letters will be collected and hand delivered to the high schoolers by the end of the week.

Joseph Benigno, Texas A&M's student body president, said the letter campaign is a way for students to tell the high schoolers about true Aggie values.

"The true Texas A&M is a very friendly and welcoming place, and it's loving and cares for every member of the Aggie family and we go out of our way to make sure that everyone feels welcome here," Benigno said. "So I don't want their experience at Texas A&M to be defined by that memory. I want their memory to be a Texas A&M that responded very well in the face of crisis and clearly stood up for what it really believed in, and not stood for hate."

...

"We're going to encourage them to write whatever they feel, but we would love for students to write about how what happened to the high school students does not represent Texas A&M's values," Benigno said. "At Texas A&M we try to pride ourselves on being the friendliest campus in the nation and so in no way what they experienced representative of our core values or what we truly stand for, and hopefully that can be communicated through the letters."

The Batt's article goes on to say that the Association of Former Students was responsible for purchasing the stationary SGA provided to write the letters on and, among the organizations participating, the Interfraternity Council and Collegiate Panhellenic Council pledged every member within the campus fraternities and sororities to write a letter.
The letters will be delivered to Uplift Hamilton in person later in the week.
Truly a coordinated effort from the Aggie Family.
Never miss the latest news from TexAgs!
Join our free email list