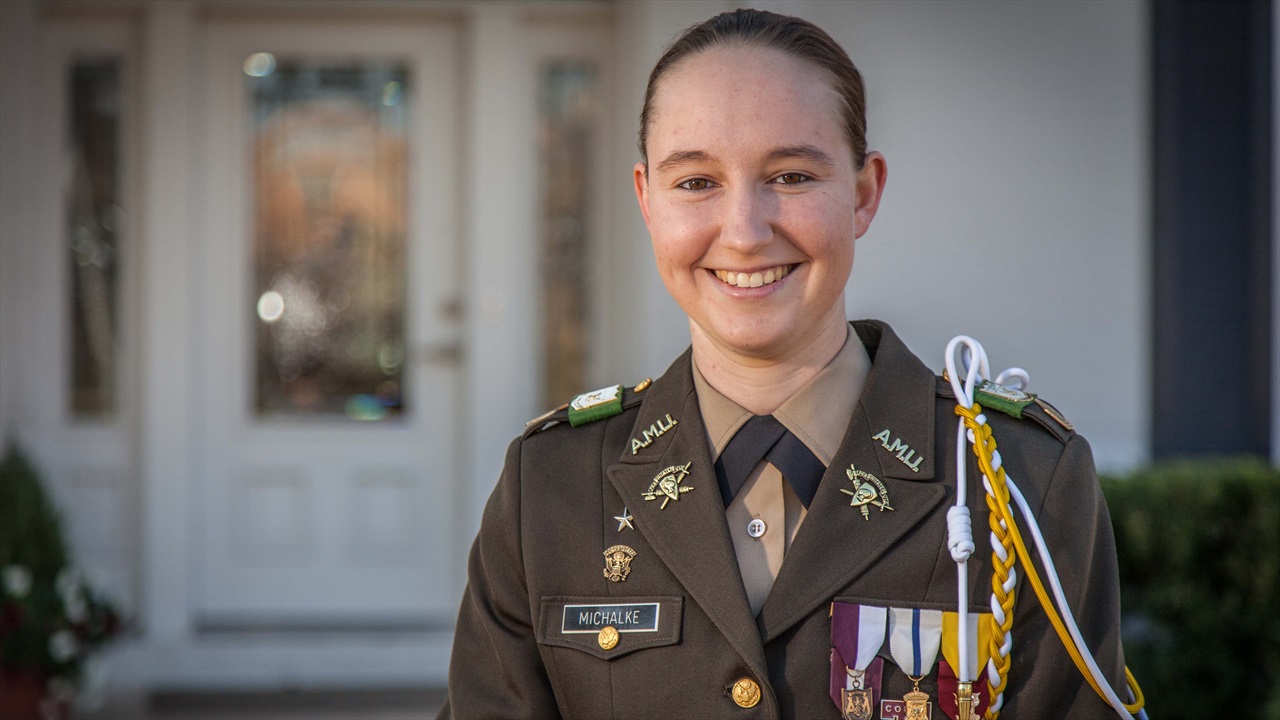 Photo by Texas A&M University
Corps of Cadets selects first woman as Corps Commander
---
In 1974 females were first allowed to join Texas A&M's Corps of Cadets, which had only ceased mandatory participation nine years prior.
In 2015 the Corps will have its first female commander.
Corps Sergeant Major Alyssa Marie Michalke has been informed of her selection as Corps Commander for the 2015-2016 academic year. She will officially assume the position on May 9 at Final Review.
The Schulenburg native is a dual major in ocean and civil engineering and an Aggie legacy.
"I am deeply honored to have been selected to serve as the next Corps Commander and will do my very best to uphold the tradition of leading my fellow cadets, while also continuing to learn and grow," Michalke said. "The Corps of Cadets has provided me a tremendous opportunity to grow as a person and to develop good leadership skills. More importantly, I've been able to mentor others, and I will continue to do so in my new position as Corps Commander."
A&M has more on the selection, the first in the 139-year (that's a long time) history of the Corps, and how Michalke rose to the rank:
Texas A&M University's Corps Of Cadets Selects First Woman To Lead As Corps Commander | Texas A&M Today
Never miss the latest news from TexAgs!
Join our free email list