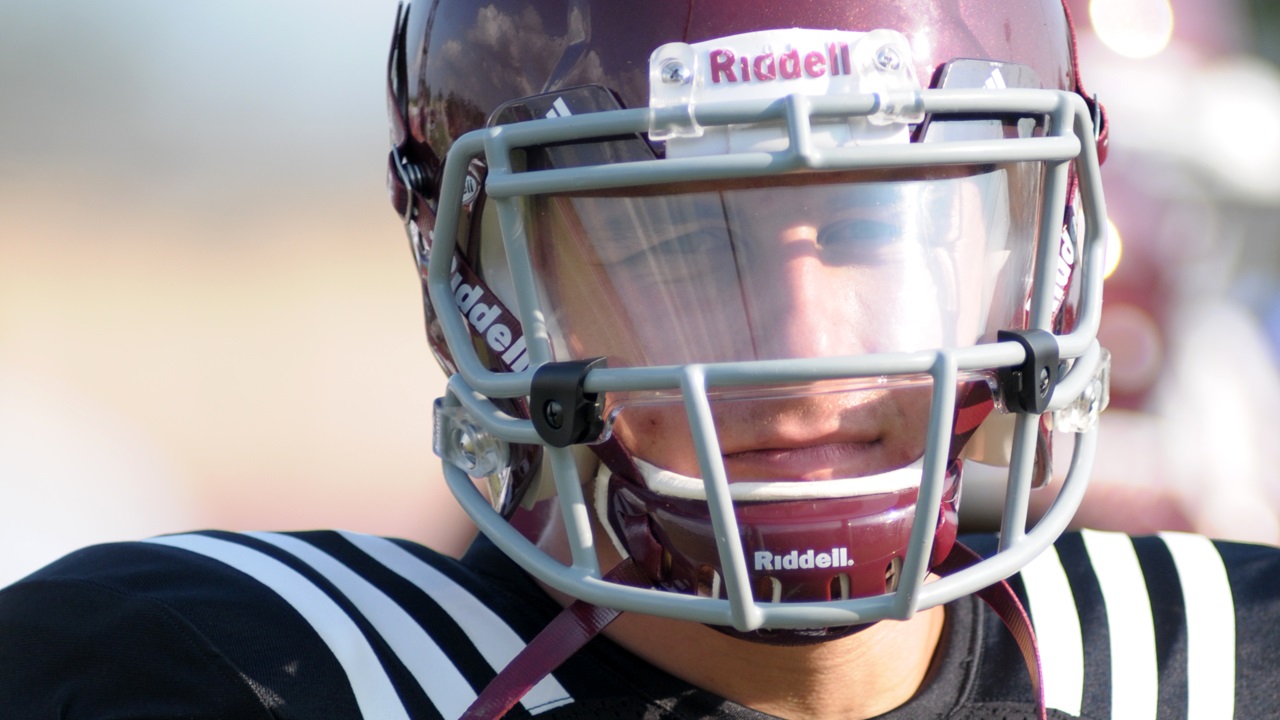 Photo by Clay Taylor
From the Combine: NFL expert Charean Williams talks Manziel
---
Key quotes from Charean Williams interview:
"[George Whitfield] is changing Johnny's grip. A grip is very person for a quarterback. He has such big hands that they want to take advantage of that. It has changed his throwing motion slightly."
"He is spending way more time in the film room and the weight room than he did at A&M. He expects to weigh in at the Combine around 210 lbs which is a good weight for him and a little bit heavier than when he played at A&M."
"He is a really smart guy. He is really catching on to what NFL offenses are going to be like."
"Johnny is growing up and realizing that it is a profession now and that he is not a college kid able to do the types of things that you do when you are college kid."
"It has changed him... in a good way. It is football 24/7. Hopefully it will continue when he gets to the NFL because that is what it is going to take if he is going to live up to what he says he wants to... being the best quarterback in NFL history."
"There is a great, great confidence - not a cockiness - in his ability to be an NFL MVP. He believes wherever he goes, he will be successful."
"There is no doubt [that he will impress everyone at the Combine.] He already has the 'it factor' on the field. We have seen that, they have seen that. He has the 'it factor' off the field too."
"It is amazing the things that he can remember. We watched the Missouri game and he remembered what happened on every single play... even plays that weren't on the game tape."

"He is extremely personable... calls you by name, makes you feel like he is going to give you the time of day no matter who you are. They are going to be very impressed by him."
"Johnny talked about growing up a Cowboys fan. He even told me that he was born at halftime of a Cowboys game. If he got to pick his own team, like he did in college, he would probably pick to go to the Cowboys."
"I don't think the Cowboys will lose diehard fans [if Johnny goes to the Texans]. Aggie fans will always root for Johnny Manziel. If he succeeds and becomes one of these top-level guys that we are always talking about, they will have to split some of the publicity in the state. Jerry won't like that."
"Whether you are an Aggie fan or not, everyone in the state of Texas will tune in to see what Johnny Manziel is doing in his first year."
"It is all about [Mike Evans'] speed. He says he is faster than people think. He believes that he can run under a 4.5. If he can do that, he will for sure be a top 10 pick, but I think he will be anyway."

Never miss the latest news from TexAgs!
Join our free email list