While spring game attendance smack is weak, really Baylor? 3500? And from looking at the pics, that is a wildly inflated number. Probably closer to 1500, although when you have your spring game ON YOUR PRACTICE FIELD, it's a little hard to tell.
http://www.wacotrib.com/sports/baylor/football/qb-petty-baylor-offense-shows-off-in-scrimmage/article_dafa8ff1-267c-5d6e-8494-df6d7ba51a15.html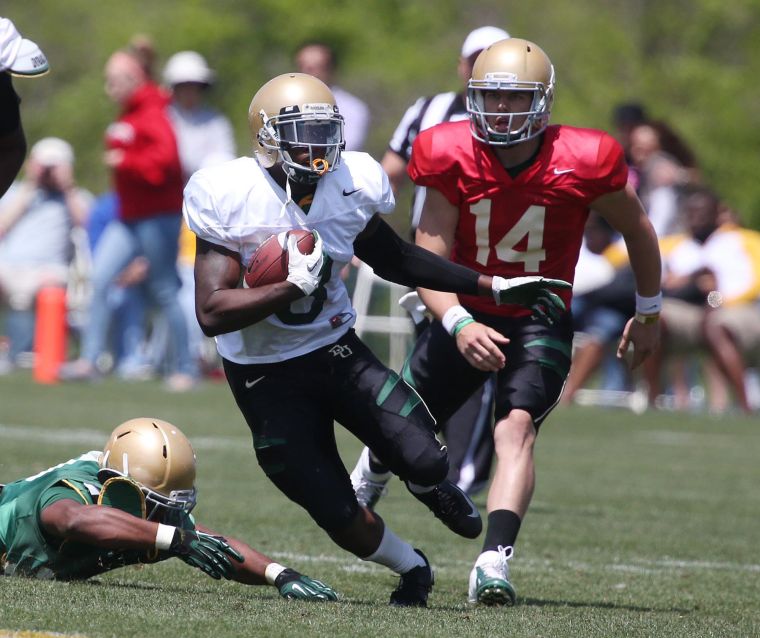 Baylor DB returning an interception as tens of fans look on from their lawn chairs along the sideline.