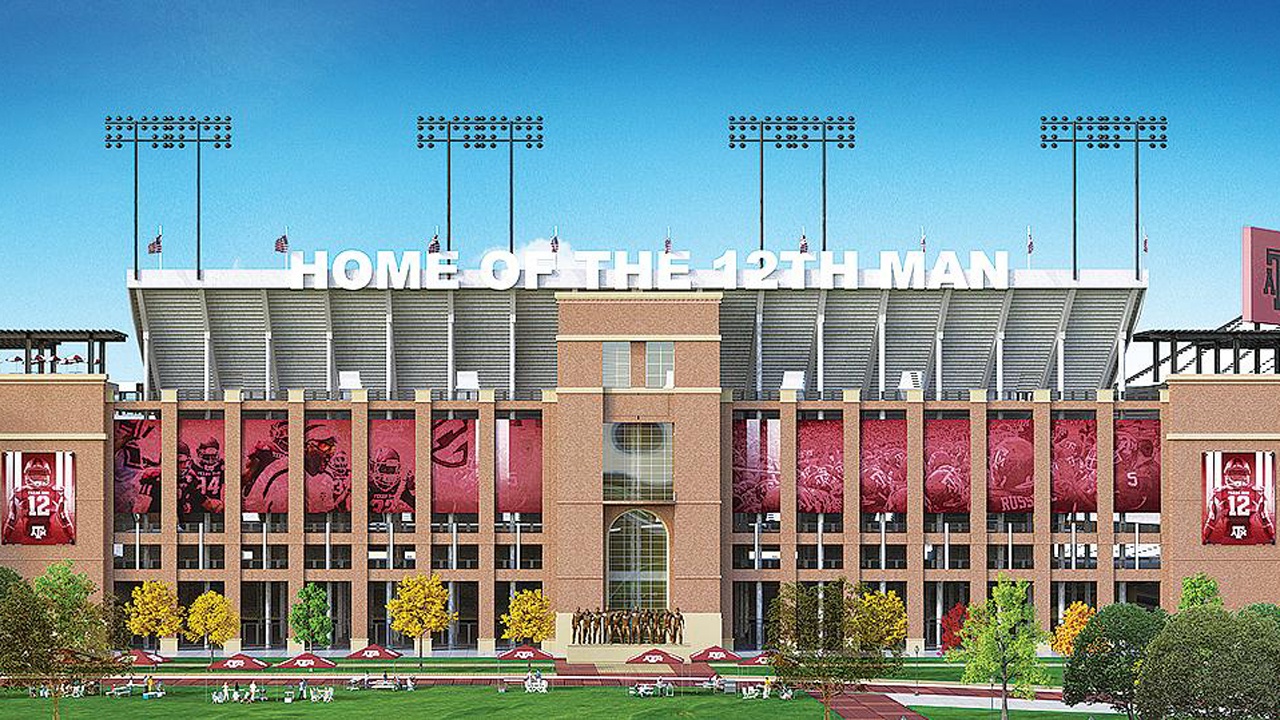 A&M VP Jason Cook talks NCAA Football cover vote, Kyle Field
---
This interview is audio-only. We had video issues that were beyond our control. Thanks for the understanding!
Quotes from Jason Cook interview
"Because classes are online doesn't mean they aren't as high of quality. The days of sitting in a lecture hall have changed."
"Thursday night televised baseball games in the SEC are great for exposure. "
"We're continually trying to build the brand. There are a lot of things going on ... Kyle renovations and Ryan Swope vote more specifically."
"SEC Communicators Association meets in Birmingham next week. We'll discuss using athletics to position academics."
"Swope is a semifinalist for NCAA Football '14 cover. It would be huge for the brand and A&M would get a cut of money from licensing"
"Swope shot some video elements to promote the contest. The goal is to get into the top two next week."
"Being part of this opportunity shows the growth of the A&M brand around the country."
"There are a lot of similarities between A&M and Alabama. We'll certainly do something to return favor of being welcomed."
"Kyle Field is going to be remarkable. Kyle Field is another 100 year decision and it will be done right."
"A facility over $400 million will have a lot to it. Picture released in Batallion only shows $95 million of work done."
"All Kyle Field renovations minus the Zone have been done with some sort of student funds being involved."
"There are only 3 schools in SEC that don't collect some sort of student fees for athletics: LSU, Arkansas &A&M."
"Needs to be realized that students are sitting at 40 & 50 yard line seats without a seat donation."
"Kyle will be the biggest college football stadium project in history. Commitment and success is making waves around SEC."
"This month's 12 for 12 talks about building the educational pipeline in Texas. Focuses on retaining students once on campus."
"Also focuses on graduation rates. A&M has a new academic success based center used for helping students with classes."
"Collegiate licensing product sales were down across the board last year, except for items from A&M and Notre Dame."
"Spring line from Adidas will hit around April 15th. Fall line, which includes coaches polos, hits on August 1st."